User:Snowwarrior92
From Inkipedia, the Splatoon wiki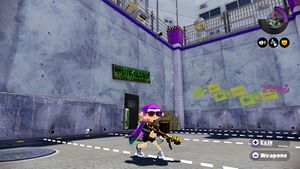 Hello I am Snowwarrior, and I practically live in Splatoon's hero mode. I find the story, levels, and enemy designs to be amazingly well done. I will occasionally play online if asked or if I get the urge to play with others.
I don't have Skype for obvious reasons but, you can contact me on my talk page.
Status
Hey guys I have been extremely busy with work, but I should be returning home next month and I will be able to continue to contribute in any way I can.
Likes and Dislikes
Likes
Hero Mode
Editing Hero Mode
Contributing in anyway
Dislikes
Changes to certain aspects of Octo Valley modes that don't need to be made.
Edits to Octo Valley modes that don't make sense or are redundant
Typos
Splatfest
Past Splatfests
Splatfest Gallery
Awards