#12 awake
From Inkipedia, the Splatoon wiki
#12 awake​
#12 awake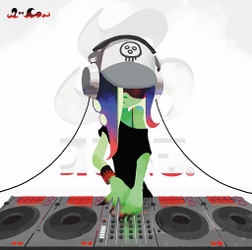 The correct title of this article is #12 awake. The substitution of the # symbol with the "fullwidth" # symbol is due to technical restrictions.
#12 awake is a song by Dedf1sh.
Description
This song from assorted stages in Splatoon 2's Octo Expansion has a ethereal, dreamlike sound to it, making it sound distant. Its heavenly vibe is calmly accentuated be several different beat changes and it loops until silently ending off on a fading note. The calm nature is helpful as it is used in stages which usually require a lot of precision and patience. The song mainly consists of a repeating synthesizer ostinato which repeats throughout most all of the track, changing in pitch a few times, accompanied by some percussion and a bass. It is generally used on slower, more-thought based stations, mostly where Agent 8 has limited ink. It also plays on D05 All That 8-Ball Station (also has limited ink) and B07 Fly 8-Ball Station, which are based around shooting 8-balls to hit targets, while C11 Abracadabra Station and F02 Slow Ride Station which are focused on Agent 8 slowly figuring out the route to the goal.
Etymology
Awake could refer to the ethereal tone of this song, as well as when Agent 8 is awoken at the start of the Octo Expansion, and is associated with concentration and thought, suiting the stations the track tends to play in.