Seita Inoue
From Inkipedia, the Splatoon wiki

The real world!
This article or section discusses subjects found
in real life
.
Seita Inoue​
Seita Inoue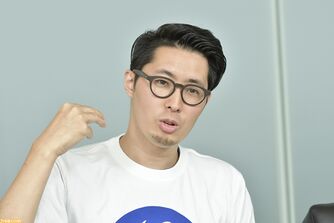 Full name
Seita Inoue
Native name
井上 精太
いのうえ せいた
Pseudonym
Born
Unknown
Unknown Birthplace
Died
Occupation
Artist
Director
Role(s)
Art director of the Splatoon series
Instrument(s)
First game
Splatoon
Latest game
Splatoon 3
Splatoon games worked on
Seita Inoue is an artist at Nintendo. He is the art director for the Splatoon series. Since Splatoon 2, he also serves as one of the directors of the entire game.
On Instagram, Inoue goes by @tori__kun, and mostly posts art unrelated to the games.
Signature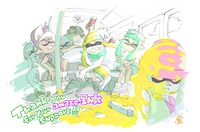 Seita Inoue has an art signature, which is present in some of his Splatoon artwork. It resembles a circle on top with a line going down from it which branches into two lines at the bottom, where another vertical goes through it in the middle. The signature is often situated at the bottom left corner of his art.
Other credits
Trivia
Inoue lived part of his childhood in Mexico.[1]