User
:
Slate
From Inkipedia, the Splatoon wiki
Welcome, Guest!
Slate​
Slate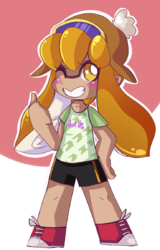 This is my Inkling OC!
Art by


@littlerubyrue

Hi! I'm Slate, my nickname IRL and the name of my squid OC! I'm one of the bureaucrats on Inkipedia.
I've played a lot of competitive Splatoon as a roller main, including being on the Nintendo Players UK winning team and getting up to LUTI Div 4. I'm quite well known in the UK scene as a kazoo bard.
I'm a software engineer by trade. I help make the competitive scene better, ranging from vandal fighting, Discord bots, and player ranking and verification.
Talk to me in the


Inkipedia Discord for any Inkipedia & Splatoon questions!
she /
they
This user uses she/they pronouns.
| | |
| --- | --- |
| 🎂 | This user has her birthday in 268 days. |
---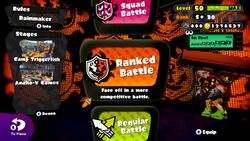 User pages
Sandbox Userpages
---
But enough about me. Look at you, dear viewer, and how wonderful you are!
You have ...err... edits! And you signed up on ... wait you haven't signed up yet?!