Action vs. Comedy
Jump to navigation
Jump to search
Action vs. Comedy​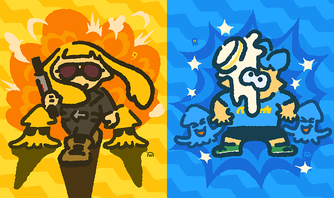 Team

 

Action

 

Comedy
Region
North America and Oceania
Start

13 January 2018

, 04:00 UTC
End

14 January 2018

, 04:00 UTC
Score method
category tally
Result type
combined
Popularity
57.82%
42.18%
Wins
%
Expression error: Unrecognized punctuation character "{".%
Solo wins
48.67%
51.33%
Team wins
48.66%
51.34%
Normal clout
%
Expression error: Unrecognized punctuation character "{".%
Pro clout
%
Expression error: Unrecognized punctuation character "{".%
Score
1
2
Winner
Comedy
Region
Europe
Start

13 January 2018

, 12:00 UTC
End

14 January 2018

, 12:00 UTC
Popularity
%
Expression error: Unrecognized punctuation character "{".%
Wins
%
Expression error: Unrecognized punctuation character "{".%
Solo wins
%
Expression error: Unrecognized punctuation character "{".%
Team wins
%
Expression error: Unrecognized punctuation character "{".%
Normal clout
%
Expression error: Unrecognized punctuation character "{".%
Pro clout
%
Expression error: Unrecognized punctuation character "{".%
Score
Expression error: Unexpected < operator.
Expression error: Unexpected < operator.
Winner
Region
Japan
Start

13 January 2018

, 06:00 UTC
End

14 January 2018

, 06:00 UTC
Popularity
%
Expression error: Unrecognized punctuation character "{".%
Wins
%
Expression error: Unrecognized punctuation character "{".%
Solo wins
%
Expression error: Unrecognized punctuation character "{".%
Team wins
%
Expression error: Unrecognized punctuation character "{".%
Normal clout
%
Expression error: Unrecognized punctuation character "{".%
Pro clout
%
Expression error: Unrecognized punctuation character "{".%
Score
Expression error: Unexpected < operator.
Expression error: Unexpected < operator.
Winner
Action vs. Comedy was a Splatfest event in Splatoon 2. It was held in all regions. It was announced on 6 January 2018. The results were given on 14 January 2018. Results from all regions were combined.
Details
The full name of each choice was "ACTION" and "COMEDY". The team name portion of Splatfest titles was "Action" and "Comedy".
Action vs. Comedy featured the 6th Shifty Station layout, Zone of Glass.
Detailed results were released through SplatNet. This was the last Splatfest where detailed results were obtainable.
Detailed results for Action vs. Comedy
Region
Participants
Solo wins
Team wins
Alpha
Bravo
Alpha
Bravo
Alpha
Bravo
All regions
1,199,976
875,431
1,961,387
2,068,568
171,311
180,720
Trivia
Based on data found in SplatNet 2, Action vs. Comedy is the most-attended Splatfest, with 2,075,407 participants (globally). However SplatNet 2 has since been updated to prevent such data from releasing publicly, meaning other Splatfests held afterwards are not considered.
In the official promo, Pearl and Marina swap color schemes just like they did for the Trick vs. Treat splatfest.
Gallery
Dialogue
English
Announcement
Pearl's Dialogue
Marina's Dialogue
Region
Pearl:
"-"

Marina:
"What kind of movies and TV shows do you like more? Action or comedy?"
NOE, NOA

Pearl:
"EASY. I'm all about that action! WHERE THE SPLOSIONS AT?!"
Marina:
"-"
NOE, NOA

Pearl:
"I don't want jokes. I want a motorcycle chase through Snapper Canal!"
Marina:
"-"
NOE, NOA

Pearl:
"I wanna see fools getting splatted in slow motion!"
Marina:
"-"
NOE, NOA

Pearl:
"I don't wanna hear Sheldon tell nerdy crab jokes in front of a laugh track!"

Marina:
"OK, laugh tracks may be bad, but action movies are just as corny."
NOE, NOA
Pearl:
"-"

Marina:
"Ever notice how all the bad guys in action movies have TERRIBLE accuracy?"
NOE, NOA
Pearl:
"-"

Marina:
"They couldn't hit the broad side of a barnacle with a Splash-o-matic!"
NOE, NOA
Pearl:
"-"

Marina:
"And why's the hero always gotta come out of retirement to stop her nemesis?"
NOE, NOA
Pearl:
"-"

Marina:
"And then it turns out that her partner was the true bad guy all along! GASP!"
NOE, NOA
Pearl:
"-"

Marina:
"The hero wins, but she gets chewed out by the chief for destroying a city block."
NOE, NOA
Pearl:
"-"

Marina:
"Sound familiar?"
NOE, NOA

Pearl:
"Yeah, that's one of my favorites! Actually, that's all of my favorites..."
Marina:
"-"
NOE, NOA
Pearl:
"-"

Marina:
"Why even bother with action? Laughter is the best medicine!"
NOE, NOA

Pearl:
"What do you think? Head over to the Splatfest terminal and pick a side!"
Marina:
"-"
NOE, NOA



Introduction
Pearl's Dialogue
Marina's Dialogue
Region
Pearl:
"Which genre of movies and TV shows do you like more? Action or comedy?"
Marina:
"Head over to the Splatfest terminal and pick a side!"
NOE, NOA



Results
Pearl's Dialogue
Marina's Dialogue
Region
Pearl:
"-"

Marina:
"HAHAHAHA!"
NOE, NOA

Pearl:
"HOW DID WE LOSE?!"
Marina:
"-"
NOE, NOA

Pearl:
"Team Comedy doesn't even like to battle! They like to laugh at dumb jokes!"
Marina:
"-"
NOE, NOA

Pearl:
"But Team Action was born for the battlefield!"
Marina:
"-"
NOE, NOA

Pearl:
"WE WALK AWAY FROM EXPLOSIONS WITHOUT EVEN LOOKING AT THEM!"
Marina:
"-"
NOE, NOA
Pearl:
"-"

Marina:
"Well...maybe you should have looked at the explosions."
NOE, NOA

Pearl:
"Whatever..."
Marina:
"-"
NOE, NOA
Pearl:
"-"

Marina:
"If you participated in the Splatfest, your prizes are waiting in the Square!"
NOE, NOA



Results if Action were to win[1]
Pearl's Dialogue
Marina's Dialogue
Region
Pearl:
"WHO'S LAUGHING NOW?!"
Marina:
"-"
NOE, NOA
Pearl:
"-"
Marina:
"..."
NOE, NOA
Pearl:
"-"
Marina:
"Lemme guess... You're gonna rap about how your team won the Splatfe—"
NOE, NOA
Pearl:
"Fasten yo SEATBELT! We bringin' the HEAT, SMELT!"
Marina:
"-"
NOE, NOA
Pearl:
"The action faction assassins be makin' yo MEAT MELT!"
Marina:
"-"
NOE, NOA
Pearl:
"-"
Marina:
"... Thank cod that's over..."
NOE, NOA
Pearl:
"-"
Marina:
"Anyway, if you participated in the Splatfest, your pri—"
NOE, NOA
Pearl:
"STUFF YOUR LAUGH TRACK IN YOUR BACKPACK AND BEAT IT!"
Marina:
"-"
NOE, NOA
Pearl:
"Team Action dream smashin'! WE CAN'T BE DEFEATED!"
Marina:
"-"
NOE, NOA
Pearl:
"-"
Marina:
"..."
NOE, NOA
Pearl:
"If you participated in the Splatfest, your prizes are waiting in the Square!"
Marina:
"-"
NOE, NOA



Dutch
Announcement
Lorelei's Dialogue
Mariana's Dialogue
Region
Lorelei:
"-"

Mariana:
"Wat is jouw favoriete soort films en tv-series: actie of komedie?"
(What is your favourite type of movies and TV series: action or comedy?)
NOE

Lorelei:
"Da's makkelijk! Ik wil actie zien! Hoe meer er ontploft, hoe beter!"
(That's easy! I want to see action! The more things explode, the better!)
Mariana:
"-"
NOE

Lorelei:
"Ik wil geen flauwe grappen, ik wil achtervolgingen door het Moeraalkanaal!"
(I don't want lame jokes, I want chases through the Snapper Canal!)
Mariana:
"-"
NOE

Lorelei:
"Schurken die worden ondergespetterd in dramatische slow motion! Geweldig!"
(Bad guys getting splatted in dramatic slow motion! Awesome!)
Mariana:
"-"
NOE

Lorelei:
"En dan dat vreselijke neppubliek op de lachband! Dat heb je alleen in komedies."
(And then that awful fake audience on the laugh track! You only get those in comedies.)

Mariana:
"Oké, lachbanden zijn best wel erg, maar actiefilms zijn nog veel afgezaagder!"
(Okay, laugh tracks are pretty bad, but action movies are even staler!)
NOE
Lorelei:
"-"

Mariana:
"Is het je weleens opgevallen dat boeven in actiefilms niet kunnen mikken?"
(Have you ever noticed that crooks in action movies can't aim?)
NOE
Lorelei:
"-"

Mariana:
"Die krijgen het nog voor elkaar om de grond te missen in een Grondoorlog!"
(They'd even manage to miss the ground in a Turf War!)
NOE
Lorelei:
"-"

Mariana:
"Of de gepensioneerde held, die nog één keer haar aartsvijand moet verslaan."
(Or the retired hero, who has to defeat her archenemy one more time.)
NOE
Lorelei:
"-"

Mariana:
"En dan blijkt dat haar partner de ware schurk was! Wat een verrassing!"
(And then it turns out that her partner was the true bad guy! What a surprise!)
NOE
Lorelei:
"-"

Mariana:
"De held wint, maar krijgt gedoe met haar chef omdat de hele wijk in puin ligt."
(The hero wins, but gets in trouble with her chief because the entire district is in ruins.)
NOE
Lorelei:
"-"

Mariana:
"Klinkt dat bekend?"
(Does that sound familiar?)
NOE

Lorelei:
"Ja, dat is mijn lievelingsfilm! Of beter gezegd, dat zijn al mijn lievelingsfilms..."
(Yes, that's my favourite movie! Or rather, those are all my favourite movies...)
Mariana:
"-"
NOE
Lorelei:
"-"

Mariana:
"Waarvoor heb je al die actie nodig? Lachen is het beste medicijn!"
(Why do you need all that action? Laughter is the best medicine!)
NOE

Lorelei:
"Wat denkt het publiek ervan? Iedereen, op naar de stemmachine!"
(What does the audience think? Everyone, on to the voting machine!)
Mariana:
"-"
NOE



Results
Lorelei's Dialogue
Mariana's Dialogue
Region
Lorelei:
"-"

Mariana:
"Ha! Wie het laatst lacht, lacht het best!"
(Ha! He who laughs last, laughs best!)
NOE

Lorelei:
"Wat?! Wat was dat voor onverwachte plotwending?!"
(What?! What's up with this unexpected plot twist?!)
Mariana:
"-"
NOE

Lorelei:
"Team Komedie is een stelletje moppentappers! Die willen niet eens vechten!"
(Team Comedy is a bunch of jokers! They don't even want to fight!)
Mariana:
"-"
NOE

Lorelei:
"Team Actie is geboren voor het slagveld!"
(Team Action is born for the battlefield!)
Mariana:
"-"
NOE

Lorelei:
"Wij zijn zulke actiehelden dat we in slow motion weglopen van explosies!"
(We're such action heroes that we walk away from explosions in slow motion!)
Mariana:
"-"
NOE
Lorelei:
"-"

Mariana:
"Nou... Misschien hadden jullie iets sneller moeten lopen."
(Well... Maybe you had to walk just a bit faster.)
NOE

Lorelei:
"Dat zijn geen leuke grapjes..."
(Those are no funny jokes...)
Mariana:
"-"
NOE
Lorelei:
"-"

Mariana:
"Deelnemers aan het Splatfest kunnen hun prijzen ophalen op het plein!"
(Participants in the Splatfest can pick up their rewards at the Square!)
NOE



French (Canada)
Announcement
Perle's Dialogue
Coralie's Dialogue
Region
Perle:
« - »

Coralie:
« Tu préfères les films et les séries d'action ou de comédie? »
(Do you prefer movies and action or a comedy series?)
NOA

Perle:
« FACILE! Je suis une fille d'action! JE VEUX DES EXPLOSIONS! »
(EASY! I'm an action girl! I WANT EXPLOSIONS!)
Coralie:
« - »
NOA

Perle:
« Donne-moi pas de blagues. Je veux poursuites endiablées dans le Canalmar! »
(Don't give me jokes. I want furious pursuits in Snapper Canal!)
Coralie:
« - »
NOA

Perle:
« Je veux voir les éclaboussures des méchants se dérouler au ralenti! »
(I want to see the splats of the bad guys unfold in slow motion!)
Coralie:
« - »
NOA

Perle:
« Les blagues intellos sur les crabes de Cartouche avec des rires en boîte, blah! »
(Intellectual jokes about Sheldon's crabs with laugh tracks, blah!)

Coralie:
« OK, les rires en boîte, c'est pas bien. Mais les films d'action sont clichés. »
(OK, the laugh tracks, they're not good. But action movies are clichés.)
NOA
Perle:
« - »

Coralie:
« T'as déjà remarqué que les méchants visent les héros TERRIBLEMENT mal? »
(Have you ever noticed that the bad guys' aim when shooting at the heroes is TERRIBLY bad?)
NOA
Perle:
« - »

Coralie:
« Ils toucheraient pas un cachalot dans un baril, même armés d'un éclablasteur! »
(They couldn't touch a sperm whale in a barrel, even armed with a Blaster!)
NOA
Perle:
« - »

Coralie:
« Et pourquoi l'héroïne doit toujours être au bord de la retraite au début du film? »
(And why must the heroine always be on the verge of retirement at the beginning of the film?)
NOA
Perle:
« - »

Coralie:
« Ensuite, le partenaire était le grand méchant depuis tout ce temps! AH! »
(Then the partner was the big bad guy all this time! AH!)
NOA
Perle:
« - »

Coralie:
« Elle gagne, mais son patron est fâché, car elle a détruit la moitié de la ville. »
(She wins, but her boss is angry because she's destroyed half the city.)
NOA
Perle:
« - »

Coralie:
« Ça te semble familier? »
(Sound familiar?)
NOA

Perle:
« Ouaip! Tu décris exactement la majorité de mes films préférés! »
(Yep! You exactly described the majority of my favorite movies!)
Coralie:
« - »
NOA
Perle:
« - »

Coralie:
« Pourquoi vouloir de l'action? Le rire est la meilleure médecine au monde! »
(Why want action? Laughter is the best medicine in the world!)
NOA

Perle:
« Et toi, tu en penses quoi? Va à la borne festive et choisis une équipe! »
(And you, what do you think? Go to the Splatfest terminal and choose a team!)
Coralie:
« - »
NOA



Results
Pearl's Dialogue
Marina's Dialogue
Region
Pearl:
"-"

Marina:
"HAHAHAHA!"
NOA

Pearl:
"COMMENT ON A PU PERDRE?!"
(HOW COULD WE LOSE?!)
Marina:
"-"
NOA

Pearl:
"Les comiques aiment pas se battre. Ils font juste rire des blagues stupides."
(Comedians don't like to fight. They just laugh at stupid jokes.)
Marina:
"-"
NOA

Pearl:
"Mais l'équipe ACTION est née pour les champs de bataille!"
(But team ACTION was born for the battlefields!)
Marina:
"-"
NOA

Pearl:
"ON S'ÉLOIGNE DES EXPLOSIONS SANS MÊME LES REGARDER!"
(WE WALK AWAY FROM EXPLOSIONS WITHOUT EVEN LOOKING AT THEM!)
Marina:
"-"
NOA
Pearl:
"-"

Marina:
"C'est vrai que mon équipe a éxplose... DE RIRE!"
(It's true that my team exploded... LAUGH!)
NOA

Pearl:
"Peu importe..."
(Whatever...)
Marina:
"-"
NOA
Pearl:
"-"

Marina:
"Si tu as participé au festival, n'oublie pas de récupérer tes prix au carré!"
(If you participated in the Splatfest, don't forget to collect your prizes in the Square!)
NOA



French (France)
Announcement
Perle's Dialogue
Coralie's Dialogue
Region
Perle:
« - »

Coralie:
« Si vous deviez choisir un type de films vous seriez plutôt action ou comédie? »
(If you had to choose a type of film, would you rather watch action or comedy?)
NOE

Perle:
« Action, action, action ! Tant que ça s'agite dans tous les sens, ça me plaît ! »
(Action, action, action! So much so that it goes crazy in every sense, I love it!)
Coralie:
« - »
NOE

Perle:
« Donnez-moi des cascades, des course-poursuites effrénées, des explosions ! »
(Give me stunts, frantic pursuits, explosions!)
Coralie:
« - »
NOE

Perle:
« Je veux des combats chorégraphiés où ça liquide au ralenti ! »
(I want choreographed fights in slow motion!)
Coralie:
« - »
NOE

Perle:
« Pas Cartouche qui raconte des blagues de geek sur fond de rires enregistrés ! »
(Not Sheldon telling geeky jokes on top of a laugh track!)

Coralie:
« OK, les rires enregistrés, ça craint. Mais un film d'action, c'est cliché sur cliché ! »
(OK, laugh tracks are cringe. But in an action film, it's cliché after cliché!)
NOE
Perle:
« - »

Coralie:
« Sérieux, t'as déjà vu UN mechant qui savait viser correctement ? »
(Seriously, have you seen ONE bad guy who knows how to aim correctly?)
NOE
Perle:
« - »

Coralie:
« Non mais franchement, qu'est-ce qu'ils attendent pour passer aux rouleaux ? »
(No, but frankly, what are they waiting for to shoot?)
NOE
Perle:
« - »

Coralie:
« Et le héro qui a raccroché son meilleur ami mais reprend du service pour battre son ennemi juré ! »
(And the hero hangs up on their best friend but asks for a favour to defeat their sworn enemy!)
NOE
Perle:
« - »

Coralie:
« Mais en fait, oh surprise ! Finalement, le vrai méchant, c'était son meilleur amie ! »
(But actually, shocker! Finally, the true bad guy was their best friend all along!)
NOE
Perle:
« - »

Coralie:
« Le héro triomphe, et son chef lui passe un savon pour avoir détruit la ville. »
(The hero triumphs, and their chief tells them off for having destroyed the city.)
NOE
Perle:
« - »

Coralie:
« FIN ! Ça te rappelle quelque chose ? »
(THE END! Does that remind you of anything?)
NOE

Perle:
« Ça alors ! C'est marrant, on dirait justement... tous mes films préférés ! »
(It does! Funnily enough, what you just described was... all my favourite films!)
Coralie:
« - »
NOE
Perle:
« - »

Coralie:
« Tu vois ? Passe aux comédies, Perle ! Au moins le rire, c'est bon pour le santé. »
(You see? Choose comedy, Pearl! Laughter is the best medicine.)
NOE

Perle:
« Et vous, les amis, quel est votre avis ? La borne festive vous attend ! »
(And you, what is your opinion? The Splatfest terminal awaits you!)
Coralie:
« - »
NOE



Introduction
Perle's Dialogue
Coralie's Dialogue
Region
Perle:
« Quels sont vos film préférés ? Les comédies ou les films d'actions ? »
(Which is your favourite film? Comedy or action films?)
Coralie:
« Rendez-vous vite à la borne festive pour choisir votre camp ! »
(Hurry to the Splatfest terminal to pick your team!)
NOE



Results
Perle's Dialogue
Coralie's Dialogue
Region
Perle:
« - »

Coralie:
« HA HA HA ! »
NOE

Perle:
« HEIN ?! C'est quoi, ce retournement de situation qui sort de nulle part ?! »
(HUH?! What is this turnabout from nowhere?!)
Coralie:
« - »
NOE

Perle:
« Ton équipe est IN-SEN-SIBLE à l'art du combat, elle préfère les blagues nulles ! »
(Your team is incompetent in the art of combat, and prefers boring jokes!)
Coralie:
« - »
NOE

Perle:
« La mienne aurait dû gagner ! On a trop la classe sur le champ de bataille ! »
(Mine should have won! We have so much more class on the battlefield!)
Coralie:
« - »
NOE

Perle:
« Même qu'on s'éloigne des explosions au ralenti, sans un coup d'œil en arrière ! »
(We even walk away from explosions in slow motion, without looking back!)
Coralie:
« - »
NOE
Perle:
« - »

Coralie:
« Ben, je sais pas... évitez peut-être le ralenti, la prochaine fois ? »
(Well, I dunno... maybe avoid slow motion next time?)
NOE

Perle:
« C'est une idée à creuser... »
(It's an idea to consider...)
Coralie:
« - »
NOE
Perle:
« - »

Coralie:
« Les prix attendent les participants au festival sur le square ! »
(The prizes await for the Splatfest participants at the Square!)
NOE



German
Announcement
Perla's Dialogue
Marina's Dialogue
Region
Perla:
"-"

Marina:
"Was für Filme oder Serien mögt ihr lieber? Action oder Comedy?"
(What kind of movies or shows do you like better? Action or comedy?)
NOE

Perla:
"Ich brauche Action! Ich will Explosionen, die mich in den Sitz drücken!"
(I need action! I want explosions that push me into the seat!)
Marina:
"-"
NOE

Perla:
"Wer braucht schon Gags? Ich will 'ne Verfolgungsjagd durch den Grätenkanal!"
(Who needs gags? I want a chase through the Snapper Canal!)
Marina:
"-"
NOE

Perla:
"Ich will sehen, wie es die Bösewichte in stylisher Zeitlupe erwischt!"
(I want to see the bad guys get caught in stylish slow motion!)
Marina:
"-"
NOE

Perla:
"Doofe Witze mit Lachen vom Band brauche ich jedenfalls nicht!"
(In any case, I don't need stupid jokes with laughter from tape!)

Marina:
"Ja, Lachen vom Band ist furchtbar, aber Actionfilme sind genauso behämmert."
(Yes, taped laughter is terrible, but action movies are just as wacky.)
NOE
Perla:
"-"

Marina:
"Schon mal gemerkt, dass die Bösen in Actionfilmen fast nie was treffen?"
(Ever noticed that the bad guys in action movies almost never hit anything?)
NOE
Perla:
"-"

Marina:
"Die würden in 'nem Revierkampf nicht mal den Boden erwischen!"
(They wouldn't even hit the ground in a Turf War!)
NOE
Perla:
"-"

Marina:
"Und warum muss der Held immer aus dem Ruhestand zurückkehren?"
(And why does the hero always have to return from retirement?)
NOE
Perla:
"-"

Marina:
"Und dann kommt raus, dass sein Partner der Schurke war! Überraschung!"
(And then it turns out that his partner was the villain! Surprise!)
NOE
Perla:
"-"

Marina:
"Der Held gewinnt, aber wird vom Chief wegen Kollateralschaden angepfiffen."
(The hero wins but gets called out by the chief for collateral damage.)
NOE
Perla:
"-"

Marina:
"Kommt dir das bekannt vor?"
(Does that sound familiar?)
NOE

Perla:
"Ja, das ist mein Lieblingsfilm! Also, eigentlich alle meine Lieblingsfilme!"
(Yes, this is my favorite movie! Well, actually all my favorite movies!)
Marina:
"-"
NOE
Perla:
"-"

Marina:
"Wofür braucht man überhaupt Action? Lachen ist die beste Medizin!"
(What do you need action for anyway? Laughter is the best medicine!)
NOE

Perla:
"Und was denkt ihr? Trefft eure Wahl am Splatfest-Wahlstand!"
(And what do you think? Make your choice at the Splatfest terminal!)
Marina:
"-"
NOE



Introduction
Perla's Dialogue
Marina's Dialogue
Region
Perla:
"Was für Filme oder Serien mögt ihr lieber? Action oder Comedy?"
(What kind of movies or shows do you prefer? Action or comedy?)
Marina:
"Trefft eure Wahl am Splatfest-Wahlstand!"
(Make your choice at the Splatfest terminal!)
NOE



Results
Perla's Dialogue
Marina's Dialogue
Region
Perla:
"-"

Marina:
"Hahaha!"
NOE

Perla:
"Wie? Wie konnten wir nur verlieren?"
(How? Just how could we lose?)
Marina:
"-"
NOE

Perla:
"Team Comedy kämpft nicht mal gern! Die lachen lieber über blöde Witze!"
(Team Comedy doesn't even like to fight! They prefer to laugh at stupid jokes!)
Marina:
"-"
NOE

Perla:
"Team Action liegt das Kämpfen doch im Blut!"
(Team Action has fighting in its blood!)
Marina:
"-"
NOE

Perla:
"Wir gehen extra langsam von Explosionen weg, ohne uns umzudrehen!"
(We walk away from explosions extra slowly, without turning around!)
Marina:
"-"
NOE
Perla:
"-"

Marina:
"Vielleicht hättet ihr die Explosionen doch im Blick behalten sollen..."
(Perhaps you should have kept an eye on the explosions after all...)
NOE

Perla:
"Ach, auch egal..."
(Oh, never mind...)
Marina:
"-"
NOE
Perla:
"-"

Marina:
"Wer beim Splatfest dabei war, bekommt seinen Preis auf dem Inkopolis-Platz!"
(Those who participated in the Splatfest will get their prize at Inkopolis Square!)
NOE



Spanish (Latin America)
Announcement
Perla's Dialogue
Marina's Dialogue
Region
Perla:
«-»

Marina:
«¿Les gustan más las películas y series de acción o de comedia?»
(Do you guys like movies and series of action or comedy more?)
NOA

Perla:
«Fácil: ¡ACCIÓN! ¡Quiero explosiones!»
(Easy: ACTION! I want explosions!)
Marina:
«-»
NOA

Perla:
«Nada de chistes. ¡Dame persecuciones de autos por el Canal Cormorán!»
(No jokes. Give me car chases through Snapper Canal!)
Marina:
«-»
NOA

Perla:
«Quiero ver duelos de rodillos a cámara lenta!»
(I want to see Roller duels in slow motion!)
Marina:
«-»
NOA

Perla:
«No quiero ver a Jairo contar chistes de cangrejos con risa enlatada.»
(I don't wanna see Sheldon tell crab jokes with a laugh track.)

Marina:
«A nadie le gusta la risa enlatada. ¡Pero las películas de acción son ridículas!»
(Nobody likes laugh tracks. But action movies are ridiculous!)
NOA
Perla:
«-»

Marina:
«¿Por qué los malos NUNCA le atinan al héroe?»
(Why do the bad guys NEVER hit the hero?)
NOA
Perla:
«-»

Marina:
«¡Es como si no hubieran terminado el tutorial!»
(It's like they never finished the tutorial!)
NOA
Perla:
«-»

Marina:
«Y por qué la heroína SIEMPRE tiene que dejar su retiro para detener al villano?»
(And why does the heroine ALWAYS have to leave her retirement to stop the villain?)
NOA
Perla:
«-»

Marina:
«Y luego resulta que el verdadero malo era su compañero. ¡No me digas!»
(And then it turns out that the real bad guy was her partner. Don't tell me!)
NOA
Perla:
«-»

Marina:
«La heroína gana, pero el jefe de policía la riñe por haber destruido la ciudad.»
(She wins, but the police boss tells her off for having destroyed the city.)
NOA
Perla:
«-»

Marina:
«¿Te suena la película?»
(Does the movie sound familiar?)
NOA

Perla:
«¡Claro! Esa es una de mis favoritas. De hecho... así son todas mis favoritas.»
(Of course! That's one of my favorites. In fact... that's how all of my favorites are.)
Marina:
«-»
NOA
Perla:
«-»

Marina:
«¿Acción? ¿Para qué? ¡La risa es la mejor medicina!»
(Action? For what? Laughter is the best medicine!)
NOA

Perla:
«¿Qué opinan ustedes? ¡Vayan a la terminal de voto y elijan un equipo!»
(What do you think? Go to the vote terminal and choose a team!)
Marina:
«-»
NOA



Results
Perla's Dialogue
Marina's Dialogue
Region
Perla:
«-»

Marina:
«¡BAAAJAJAJA!»
(BAAAHAHAHA!)
NOA

Perla:
«¡¿PERDIMOS?! ¿Contra el Equipo Comedia?»
(WE LOST?! Against Team Comedy?)
Marina:
«-»
NOA

Perla:
«¡Ni siquiera les gusta combatir! ¡Se la pasan riéndose de chistes malos!»
(They don't even like to battle! They just laugh at bad jokes!)
Marina:
«-»
NOA

Perla:
«¡El Equipo Acción nacimos rodando por el campo de batalla con un difusor dual!»
(Team Action was born rolling through the battlegrounds with dualies!)
Marina:
«-»
NOA

Perla:
«¡COMBATIMOS CON LOS OJOS VENDADOS!»
(WE BATTLE BLINDFOLDED!)
Marina:
«-»
NOA
Perla:
«-»

Marina:
«A lo mejor fue por eso perdieron.»
(Maybe that's why you lost.)
NOA

Perla:
«Bah.»
Marina:
«-»
NOA
Perla:
«-»

Marina:
«¡Si participaron en el festival, recojan sus premios en el centro!»
(If you participated in the Splatfest, collect your prizes at the Square!)
NOA



Japanese
Announcement
ヒメ's Dialogue
イイダ's Dialogue
Region
ヒメ:
「年の初めは 全世界合同フェスだー! どっちを観る? アクション vs コメディ!!」
(To kick-off the new year, it's a worldwide Splatfest! What do you watch? Action vs Comedy!!)
イイダ:
「きゃ~! ワールドワイドフェスですね~!!」
(Whoa~! It's a World Wide Splatfest~!!)
NOJ
Notes: Pearl says "Worldwide" in Japanese, while Marina says the words "World Wide" in English.
ヒメ:
「対泱するのは、新年からスカッといこーぜ! 爽快感とテンションMAX!「アクション 」と!」
(The opponents will be: An awesome start for the new year! Exhilaration and tension to the MAX! "Action" and..!)
イイダ:
「年の初めの大笑い! 笑顔と幸福度MAX!「コメディ」になります!」
(An big laugh at the beginning of the year! Smiles and happiness to the MAX! "Comedy"!)
NOJ
ヒメ:
「-」
イイダ:
「このテーマで思い出したんですけど、 センパイ あのドラマ観てくれました~?」
(This theme reminds me, Senpai, have you already seen that drama~?)
NOJ
Notes: "Drama" refers to any television series – it can even be a "comedy drama".
ヒメ:
「あー、イイダガオススメしてた人気コメディドラマの 年末スペシャルだろ?スゲー笑った笑った!」
(Ah, the year-end special of that popular comedy drama that you recommended? I smiled and laughed!)
イイダ:
「でしょでしょ~♪ すっごい おかしいんですけど、 ナミダを さそうシーンもあって 良かったですよね~」
(That's the one~♪ It's really funny, but it was nice to have that tear-jerking scene, too, wasn't it~?)
NOJ
ヒメ:
「んじゃー アタシがオススメしたヤツ観たか?」
(Well, have you seen the one that I recommended?)
イイダ:
「3時間ノンストップのあくしょん映画ですよね? 観ました~! 3時間あっという間でしたよ~♪」
(It was that 3-hour non-stop movie, right? I watched it~! 3 hours went by in the blink of an eye~♪)
NOJ
ヒメ:
「だろー! その映画の続編がさ、 なんと来週公開 されんだよ! イイダも いっしょに観に行こうぜー!」
(Yeah! The sequel to that movie is coming out next week! Let's go see it together!)
イイダ:
「え?! 来週ですか? ヒメセンパイ 来週はフェスですよ!」
(Huh?! Next week? Pearl-senpai, next week is the Splatfest!)
NOJ
ヒメ:
「ダァーイジョウブだよ! ちょうどフェスが終わった後に 始まっからな! チェック洛みだっつーの!」
(It's alriiight! The premiere is right after the Splatfest ends! Just look at the date!)
イイダ:
「…ヒメセンパイ ちょっと待ってください!」
(Pearl-senpai, please wait a moment!)
NOJ
ヒメ:
「ん? どーしたイイダ、 そーいや続編は 10時間ノンストップだかんな! 楽しみだー!」
(Hm? Whyyy Marina, the sequel is 10-hour non-stop! I can't wait!)
イイダ:
「フェス終わりは ヒメセンパイと あのドラマの 年始スペシャル観ようと思ってたのに~」
(I thought that after the Splatfest we'll watch the New Year's special of that Drama~)
NOJ
ヒメ:
「ゲッ! 同じ日かよ!! それはそれで 面白そうだけどな…」
(Urk! It's the same day!! It does sound interesting, but...)
イイダ:
「映画館は にげませんから その日はワタシの家で ドラマ観ましょ~♪」
(Since we can't go to the movie theater that day, let's watch the drama at my place~♪)
NOJ
ヒメ:
「エー! 公開初日に観るのがいいんじゃん! イイダも気になるだろ? あの主人公のソノ後!」
(Hey! You should watch (the movie) on opening day! You also care, right? About that hero!)
イイダ:
「ラストか 主人公1人に対して10000の大群! スッゴイ気になります~ でもドラマ観たいな~…」
(The cliffhanger was a horde of 10,000 baddies against that hero all by herself! That seemed amazing~ But I also want to see that drama~...)
NOJ
ヒメ:
「ウ… こーなったらフェスの結果で決めちゃおーぜ!」
(Ugh... Well, in that case, let's let the Splatfest results decide!)
イイダ:
「ですね! ワタシ燃えてきました!! フェス用機材のメンテ行ってきます!」
(That's it! I'm burning up!! I'm gonna set up my gear for the Splatfest!)
NOJ
ヒメ:
「ヨッシャ! そんじゃーアタシも発声トレーニングして キレッキレのフロウかましてやんよ!」
(Alright! I'm gonna do vocal training for my fresh rap sections!)
イイダ:
「-」
NOJ



Results
ヒメ's Dialogue
イイダ's Dialogue
Region
ヒメ:
「-」

イイダ:
「きゃ~! 「コメディ」~~~!!」
(Whoa~! "Comedy"~~~!!)
NOJ

ヒメ:
「ゲッ?! まじかよーーー!」
(Huh?! Are you serious---!)
イイダ:
「-」
NOJ
ヒメ:
「-」

イイダ:
「「コメディ」のみんなさん、やりましたね! 本当スゴイです! ワタシ、 カンゲキしました~」
(Everyone in team Comedy, you did it! It's really amazing! I'm so touched~)
NOJ
ヒメ:
「「アクション」もがんばったの、 知ってるからな! もーちょいだったかー!」
(Team Action also did their best, you know! It was so close-!)
イイダ:
「-」
NOJ
ヒメ:
「-」

イイダ:
「ヒメセンパイ、 映画は今度にして つぎはワタシの家で コメディドラマフェスですよ~!」
(Pearl-senpai, this time - movie night at my place - a comedy drama binge~!)
NOJ
Notes: The word Marina uses for "binge" is "Fest", which is also the Japanese word for Splatfest.

ヒメ:
「しゃーねー… ってフェス?! なんだよ、それ?」
(Wai-wha-... binge?! What do you mean by that?)
イイダ:
「-」
NOJ
ヒメ:
「-」

イイダ:
「年始スペシャルを より楽しむために ドラマシリーズのディスクBOXを 用意しました~!」
(To better enjoy the New Year's special, I prepared the drama series' DVD box!)
NOJ

ヒメ:
「げっ! まじかよー… っつーか、そのドラマいくつ出てんの…?」
(Huh! Are you serious-... H-how, how long has that drama been running..?)
イイダ:
「-」
NOJ
ヒメ:
「-」

イイダ:
「今年からシーズン8が始まるので 7つですね~ 改めてふりかえると また面白いんですよ♪」
(Season 8 starts this year, so that makes it 7, right~? Re-watching it from the start is gonna be fun♪)
NOJ

ヒメ:
「ちょ、 イイダ! それって フェス何回分だよ?!」
(Wa, Marina! This binge, how many sittings is it gonna be?!)
イイダ:
「-」
NOJ



Top 100
North America and Oceania
Action
Comedy
Europe
Action
Comedy
Japan
Action