Anna Sato
From Inkipedia, the Splatoon wiki

This page or section is under construction.
Please excuse its informal appearance while it is being worked on. We hope to have it completed as soon as possible!
Can you help us get it done?

The real world!
This article or section discusses subjects found
in real life
.
Anna Sato​
Anna Sato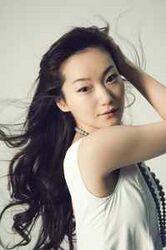 Born
August 22, 1979 (age 44)
Amami, Kagoshima Prefecture, Japan
Native Name
里 アンナ
さと アンナ
Instrument(s)
Voice
First Game
Splatoon 3
Latest Game
Splatoon 3
Role(s)
Shiver
Anna Sato is a Japanese voice actress and musician. She voices Shiver in Splatoon 3.
Song Credits
Gallery
External Links