Competitive:Splatoon Anniversary Invitational
From Inkipedia, the Splatoon wiki
Unofficial!




This article discusses content that is not part of the official Splatoon series canon but is part of the community or competitive gaming space.
Splatoon​
Splatoon Anniversary Invitational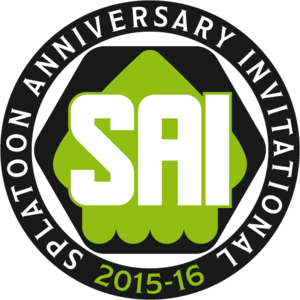 Squidboards Presents: The Splatoon Anniversary Invitational (SAI) was a Splatoon online tournament held on May 28th, 2016.[1]
History
The Splatoon Anniversary Invitational was formerly announced on Squidboards on May 2nd, 2016. The online tournament was created as an event to celebrate the one-year anniversary of Splatoon and, as a result, the tournament wasn't open for teams to register and instead teams had to participate in at least two out of four qualifier events to accumulate points, with only the top 16 teams with the most points being invited to participate.[2] These four qualifier events were SCL 16, Messtival! 5, Supernova II, and Cloudburst.
The following 16 teams were invited to participate in the SAI:[3]
Standings
The standings for the event are as follows:[4]
References