Competitive:Tri-Stringer
From Inkipedia, the Splatoon wiki





Unofficial!




This article discusses content that is not part of the official Splatoon series canon but is part of the community or competitive gaming space.
For information about the Tri-Stringer, see Tri-Stringer.
Splatoon 3
Splatoon 3
Tri-Stringer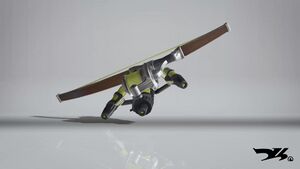 The Tri-Stringer is one of the newly introduced weapons in Splatoon 3, offering a different playstyle compared to that of a charger. Unlike a charger, it has the ability to shoot explosive rounds of ink from charging its shots. Its kit allows it to trap enemies and deny space Toxic Mist, as well as displace opponents with Killer Wail 5.1. The long range and damage of the Tri-Stringer allows it to play an anchor role, while the strong kit is synergizes with, as well as chip damage, also allows it to assume a supportive role.
Use