Inkipedia:Bureaucrats
From Inkipedia, the Splatoon wiki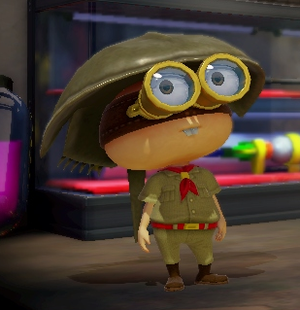 Bureaucrat, typically shortened to b'crat, is the highest level of user the wiki has. Bureaucrats lead the admin team and maintain the wiki's core.
Commonly used functions
Main article: User group rights
Bureaucrats have all the functions of an admin.
IP lookup
Database modification and plugin/extension installation, enabling, disabling
Many additional functions not listed above
Becoming a bureaucrat
Main article: Requests for rights
Only current admins are eligible for bureaucrat rights.
Other active admins must hold an election to vote an editor for bureaucrat rights, and this must be seconded by a current bureaucrat.
Demotion
Main article: Demotion
This is only in extremely rare circumstances. A user with rights can be demoted through Inkipedia's democratic demotion request process. Demotion requests for a bureaucrat can only be processed by another bureaucrat.
Current bureaucrats
An up-to-date list can be fetched using Special:ListUsers/bureaucrat.
These users were chosen by the community and will serve indefinite terms until they resign, become inactive, or are impeached by the community. They are identified by the gold names found on the recent changes page.
See also