Koji Kitagawa
From Inkipedia, the Splatoon wiki
The real world!




This article or section discusses subjects found in real life.
Koji Kitagawa​
Koji Kitagawa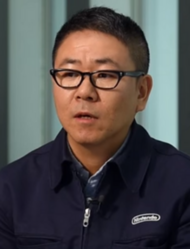 Real Name
Kitagawa Kouji
Native Name
北川 幸治
きたがわ こうじ
First Game
Luigi's Mansion (overall)
Splatoon (Splatoon series)
Latest Game
Octo Expansion
Occupation
Map Designer
Planner
Role(s)
Planner
Current Location
Kyoto, Japan
Koji Kitagawa is a map designer and planner at Nintendo. He joined in 1999.
Credits