Location
From Inkipedia, the Splatoon wiki
Locations are areas the player can travel to in Splatoon.
There are two main areas: Inkopolis where the Inklings live, and Octo Valley where the Octarians live.
Inkopolis
Inkopolis Plaza - The center of Inkopolis
Octo Valley
Main article: Octo Valley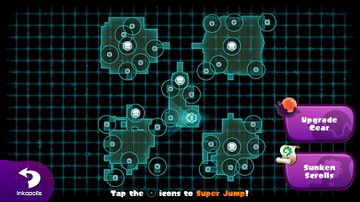 Inside Octo Valley, the player travels into lairs via kettles to start missions.