Newest vs. Most Popular
From Inkipedia, the Splatoon wiki
Newest vs. Most Popular​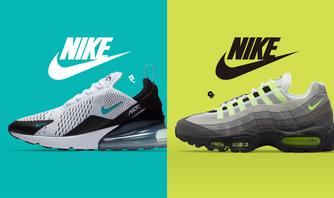 Team

 

Newest

 

Most Popular
Region
Japan
Start

24 March 2018

, 06:00 UTC
End

25 March 2018

, 06:00 UTC
Score method
category tally
Result type
combined
Popularity
59.95%
40.05%
Wins
%
Expression error: Unrecognized punctuation character "{".%
Solo wins
49.85%
50.15%
Team wins
49.8%
50.2%
Normal clout
%
Expression error: Unrecognized punctuation character "{".%
Pro clout
%
Expression error: Unrecognized punctuation character "{".%
Score
1
2
Winner
Most Popular
Region
Start

30 March 2023

, 19:14 UTC
End

31 March 2023

, 19:14 UTC
Popularity
%
Expression error: Unrecognized punctuation character "{".%
Wins
%
Expression error: Unrecognized punctuation character "{".%
Solo wins
%
Expression error: Unrecognized punctuation character "{".%
Team wins
%
Expression error: Unrecognized punctuation character "{".%
Normal clout
%
Expression error: Unrecognized punctuation character "{".%
Pro clout
%
Expression error: Unrecognized punctuation character "{".%
Score
Expression error: Unexpected < operator.
Expression error: Unexpected < operator.
Winner
Region
Start

30 March 2023

, 19:14 UTC
End

31 March 2023

, 19:14 UTC
Popularity
%
Expression error: Unrecognized punctuation character "{".%
Wins
%
Expression error: Unrecognized punctuation character "{".%
Solo wins
%
Expression error: Unrecognized punctuation character "{".%
Team wins
%
Expression error: Unrecognized punctuation character "{".%
Normal clout
%
Expression error: Unrecognized punctuation character "{".%
Pro clout
%
Expression error: Unrecognized punctuation character "{".%
Score
Expression error: Unexpected < operator.
Expression error: Unexpected < operator.
Winner
Newest vs. Most Popular (最新モデル vs 人気モデル) was a Splatfest event in Splatoon 2. It was held in Japan only. It was announced on 15 March 2018. The results were given on 25 March 2018.
Details
This event theme was two products from the footwear maker Nike. The products were Air Max 270 as the Newest model and Air Max 95 as the Most Popular model.
In-game shoes resembling the Air Max 270 and Air Max 95, the

Sesame Salt 270s and

Sea Slug Volt 95s, were added to Splatoon 2 on 16 March 2018 at 02:00 UTC. Promotional images for Newest vs. Most Popular featured Inklings wearing the actual Nike shoes instead of the Splatoon in-game versions.
Newest vs. Most Popular featured the ninth Shifty Station layout, Grapplink Girl.
Gallery
Dialogue
Announcement
ヒメ's Dialogue
イイダ's Dialogue
Region

ヒメ:
「NIKE プレゼンツ! どっちが欲しい? 最新モデルVS人気モデルーー!」
(Nike presents! Which do you want? Newest versus Most Popular--!)

イイダ:
「ワー、 スゴ~イ!」
(Wah, Am~azing!)
NOJ

ヒメ:
「対決するのは、 最新と呼ぶにはワケがある! 流行に乗りおくれるな! 「最新モデル」と!」
(The opponents are: There's a reason it's called the latest! Ride the trend! "Newest" and..!)

イイダ:
「人気と言われるにはワケがある! 支持率No.1 「人気モデル」になります!」
(There's a reason it's said to be popular! Support rate number 1 "Most Popular"!)
NOJ

ヒメ:
「最新モデルっていえば、 シガニーんとこに スニーカー 入荷したらしーんだけど なかなか手に入はねー…」
(Speaking of the newest model, I can't seem to get my hands on new sneakers when they arrive at Bisk's place....)

イイダ:
「人気モデルも同日発売らしくって 店頭に並んだら すぐに売れちゃうらしいですね~」
(Popular models, too, cause a queue of people at the storefront the same day they go on sale, and sell out~)
NOJ

ヒメ:
「マジかよ?! そんじゃー 手に入れるのマズカしそーだな…」
(Are you serious?! That's how hard it is to get your hands on them...)

イイダ:
「アロワナモールも、 バッテラストリートの店も売り切れ続出! ってテレビで見ましたよ…」
(At Arowana Mall and The Reef, the shops are also sold out! I saw it on TV...)
NOJ

ヒメ:
「ソッチにも無いのかよ… しゃーねー、 別のルートで探してみっか…」
(There aren't any there either, huh... W-ell, let's look at other routes...)

イイダ:
「でも、 どうして急に スニーカー探しだしたんですか~?」
(But, why are you searching for sneakers all of a sudden~?)
NOJ

ヒメ:
「最近ライブで遠征するの 増えてきたしなー イカしたスニーカー 探してんだよ!」
(I went on trips more often at the last live show, and I've been looking for sneakers in a lively manner ever since!)

イイダ:
「ヒメセンパイ 遠征先で あっちこっち 歩きまわりますもんね~」
(Pearl-senpai was walking around here and there at the tour destination, huh~)
NOJ
Notes: Pearl is making a pun on the word いかした, "was lively" by emphasizing イカ, "squid"

ヒメ:
「まー、 買うなら最新モデルかな! スニーカーだって なんだって最新モデルがいいっしょ!」
(Well, if you buy something, it should be the newest model! With sneakers or with anything, the newest model is the best!)
イイダ:
「え~、 何でですか~?」
(Ehh~, why is that~?)
NOJ

ヒメ:
「これまでのデザインや技術を さらに進化させていくって スゲーじゃん!」
(The design and technology have evolved this far, it's so cool!)
イイダ:
「-」
NOJ

ヒメ:
「アタシらの音楽も常に進化させてってるだろ? ライブだってバトルだって最新がアツイんだよ!」
(Our music is also constantly evolving, right? With live shows or with battles, the newest is hot!)

イイダ:
「進化も大事ですけど、 ワタシは人気モデルね~」
(Evolution is important, but I'm with the popular model, you know~)
NOJ
ヒメ:
「-」

イイダ:
「長く愛されつづける デザインや機能っていうのは そう簡単に生まれるものではないんですよ!」
(Long-loved designs and functions are not simply born like that!)
NOJ
ヒメ:
「-」

イイダ:
「後に名作と呼ばれるものを作りあげるまでの道のりは とっても苦労したはずなんです!」
(Unforturnately, the road to build something that will be later called a masterpiece is full of hardship!)
NOJ
ヒメ:
「-」

イイダ:
「数々の困難を乗りこえて生まれたものが 人気モデルとして長く愛される…」
(Things born by overcoming many difficulties are long-loved as popular models...)
NOJ
ヒメ:
「-」

イイダ:
「開発者にとって どれほど幸せなことか… あぁ… ウットリしちゃいます~♪」
(It makes the developers so happy... Ahh.. I am enthralled~♪)
NOJ

ヒメ:
「おおっ…、 そだな…」
(Ohh..., Is that so...)

イイダ:
「ワタシも みなさんに長く愛されるフェス用の ステージを 開発していきたいと思うんです!!」
(I also want to develop a stage for the Splatfest that will be long-loved by everyone!!)
NOJ
Notes: Marina is referring to the fact that she helps design the Shifty Station layouts for Splatfests

ヒメ:
「なんか気合い入ってっけど、 曲作りのほうもちゃんとやってくれよ…」
(You've got to have enthusiasm for something, but please also make songs as well...)
イイダ:
「-」
NOJ



Results
ヒメ's Dialogue
イイダ's Dialogue
Region
ヒメ:
「-」

イイダ:
「きゃ~! 「人気モデル」~~~!!」
(Whoa~! "Most Popular"~~~!!)
NOJ

ヒメ:
「ゲッ?! まじかやーーー!」
(Huh?! Are you serious---!)
イイダ:
「-」
NOJ
ヒメ:
「-」

イイダ:
「「人気モデル」のみなさん、やりましたね! どのバトルもステキでした~!」
(Everyone in Team "Most Popular", you did it! You were amazing in all the battles~!)
NOJ
ヒメ:
「「最新モデル」もがんばったの、 見てたからな! もーちょいだったかー!」
(Team "Newest" did their best too, I was watching! It was so close-!)
イイダ:
「-」
NOJ
ヒメ:
「-」

イイダ:
「というわけでセンパイ、 次のライブで使うスピーカーは ワタシが選んだ人気モデルので いきますからね!」
(And so, senpai, for the next live show, the speakers will be the popular model that I will choose!)
NOJ

ヒメ:
「エーーー! アタシのボイスを1000倍にできる 最新モデルがイイ! って言ったじゃねーかよー!」
(Ehh---! The newest model that can amplify my voice 1000 times is better! Didn't I already tell you that-!)

イイダ:
「それは機材の調整がたいへ… じゃなくて ライブホールの許可がおりなかったそうです~」
(Setting up the equipment with those was awful... And even if it wasn't, the live hall didn't give us permission to use them, right~)
NOJ

ヒメ:
「じゃーねー! どんな条件だろうとアタシのボイスを 1000倍に仕上げときゃいいってことだろ!」
(Do-es-n't-ma-tter! Whatever the condition is to amplify my voice 1000 times, we gotta do it!)

イイダ:
「ちょっと! センパイ待ってください~! スピーカーこわれちゃいますから~!!」
(Hang on! Please wait senpai~! You're going to break the speakers~!!)
NOJ



Top 100
Newest
Most Popular
Names in other languages
Translation needed




The section or page is missing non-English translations or material from other localizations edit
Private Battle

| Language | Name | Meaning |
| --- | --- | --- |
|  Dutch | Nieuw vs. Populair | New vs. Popular |
See also
External links