Raph vs. Leo
Jump to navigation
Jump to search
Raph vs. Leo​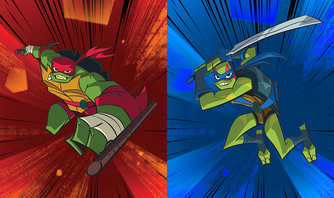 Team

 

Raph

 

Leo
Region
North America and Oceania
Start

5 May 2018

, 04:00 UTC
End

6 May 2018

, 04:00 UTC
Score method
category tally
Result type
combined
Popularity
42.23%
57.77%
Wins
%
Expression error: Unrecognized punctuation character "{".%
Solo wins
51.82%
48.18%
Team wins
55.86%
44.14%
Normal clout
%
Expression error: Unrecognized punctuation character "{".%
Pro clout
%
Expression error: Unrecognized punctuation character "{".%
Score
2
1
Winner
Raph
Region
Europe
Start

5 May 2018

, 14:00 UTC
End

6 May 2018

, 14:00 UTC
Popularity
%
Expression error: Unrecognized punctuation character "{".%
Wins
%
Expression error: Unrecognized punctuation character "{".%
Solo wins
%
Expression error: Unrecognized punctuation character "{".%
Team wins
%
Expression error: Unrecognized punctuation character "{".%
Normal clout
%
Expression error: Unrecognized punctuation character "{".%
Pro clout
%
Expression error: Unrecognized punctuation character "{".%
Score
Expression error: Unexpected < operator.
Expression error: Unexpected < operator.
Winner
Region
Start

26 June 2022

, 06:30 UTC
End

27 June 2022

, 06:30 UTC
Popularity
%
Expression error: Unrecognized punctuation character "{".%
Wins
%
Expression error: Unrecognized punctuation character "{".%
Solo wins
%
Expression error: Unrecognized punctuation character "{".%
Team wins
%
Expression error: Unrecognized punctuation character "{".%
Normal clout
%
Expression error: Unrecognized punctuation character "{".%
Pro clout
%
Expression error: Unrecognized punctuation character "{".%
Score
Expression error: Unexpected < operator.
Expression error: Unexpected < operator.
Winner
Raph vs. Leo was a Splatfest event in Splatoon 2. It was held in North America, Oceania, and Europe. It was announced on 26 April 2018. The results were given on 6 May 2018.
Details
Raph vs. Leo was the first round in a three-round tournament. The theme of the tournament was the four main characters of the television show Rise of the Teenage Mutant Ninja Turtles: Leonardo ("Leo"), Raphael ("Raph"), Donatello ("Donnie"), and Michelangelo ("Mikey"). The winner of this round, Raph, went on to face off against the second round's winner in the final round.
While there are normally several weeks between Splatfest events, the Rise of the Teenage Mutant Ninja Turtles tournament's events were only one week apart.
The full name of each choice was "RAPH" and "LEO". The team name portion of Splatfest titles was "Raph" and "Leo".
Raph vs. Leo featured the second Shifty Station layout, The Secret of S.P.L.A.T..
Trivia
The ink colors for this Splatfest are listed as "Ninja Red" and "Ninja Blue" in Private Battles.
Gallery
Dialogue
English
Announcement
Pearl's Dialogue
Marina's Dialogue
Region

Pearl:
"Who's your favourite Teenage Mutant Ninja Turtle? Raph or Leo?"
Marina:
"-"
NOE, NOA
Pearl:
"-"

Marina:
"This is our first Splatfest tournament! I'm so excited!"
NOE, NOA

Pearl:
"Check it-this is only the first of three rounds."

Marina:
"Whoever wins his matchup will face either Donnie or Mikey in the finals!"
NOE, NOA

Pearl:
"So, Marina. Are you Team Raph or Team Leo?"

Marina:
"TEAM LEO, ALL THE WAY!"
NOE, NOA
Pearl:
"-"

Marina:
"Leo's clever and trustworthy. Plus that odachi sword he carries is crazy cool."
NOE, NOA
Pearl:
"-"

Marina:
"AND he's a red-eared slider, which is... like... the BEST turtles species."
NOE, NOA

Pearl:
"Pshh. Leo's got nothin' on Raph."
Marina:
"-"
NOE, NOA

Pearl:
"Raph is the biggest, baddest turtle around!"
Marina:
"-"
NOE, NOA

Pearl:
"Would you wanna mess with a six-foot snapping turtle? I don't think so."
Marina:
"-"
NOE, NOA
Pearl:
"-"

Marina:
"Kinda ironic that you chose the tall turtle, eh, Pearl?"
NOE, NOA

Pearl:
"Har, har..."

Marina:
"Which turtle is your favorite? Head to the Splatfest terminal and pick a side!"
NOE, NOA



Results
Pearl's Dialogue
Marina's Dialogue
Region
Pearl:
"TURTLE POWER!"
Marina:
"Noooooo!"
NOE, NOA
Pearl:
"Team Raph in the place, as we laugh at your face!"
Marina:
"-"
NOE, NOA
Pearl:
"BOOYAH!"
Marina:
"-"
NOE, NOA
Pearl:
"-"
Marina:
"Please forgive us, Leo..."
NOE, NOA
Pearl:
"Later, Leo-NERDO!"
Marina:
"-"
NOE, NOA
Pearl:
"-"
Marina:
"That's it. Ralph is going DOWN in the finals! I'll NEVER root for Ralph!"
NOE, NOA
Pearl:
"Um... It's Raph. Not Ralph."
Marina:
"-"
NOE, NOA



French (France)
Announcement
Perle's Dialogue
Coralie's Dialogue
Region
Perle:
« Parmi les Tortues Ninjas, vous préférez qui, les amis : Raphael ou Leonardo ? »
(Among the Ninja Turtles, who do you prefer: Raphael or Leonardo?)
Coralie:
« - »
NOE
Perle:
« - »
Coralie:
« Ouuuh, c'est pour le tournoi, pas vrai ? On avait encore jamais fait ça ! »
(Ooooh, it's for the tournament, right? We've never done this before!)
NOE
Perle:
« C'est ça, un tournoi en trois rounds ! Et ce festival, c'est le premier ! »
(That's right, it's a tournament of three rounds! And this Splatfest is the first!)
Coralie:
« Et le gagnant affrontera donc Donatello ou Michelangelo en finale ! »
(And the winner will face either Donatello or Michelangelo in the final!)
NOE
Perle:
« Tu sais déjà qui tu vas défendre, Coralie ? »
(Do you know who you're going to defend, Marina?)
Coralie:
« Cette question ! LEO LEO LEO, et reLEO ! »
(What a question! LEO LEO LEO, and again LEO!)
NOE
Perle:
« - »
Coralie:
« Il est malin, on sent qu'on peut compter sur lui... et t'as vu son épée ?! »
(He is smart, we feel that we can count on him... and have you seen his sword?!)
NOE
Perle:
« - »
Coralie:
« Et puis faut bien avouer qu'il y a pas plus classe que les tortues de Floride ! »
(And you must confess that there isn't anything cooler than a red-eared slider!)
NOE
Perle:
« Mouais, elles ont du rouge sur la tête, quoi... »
(They may have red on their head, so what...)
Coralie:
« - »
NOE
Perle:
« Raph aussi, si tu vas par là ! Pis toute façon, c'est le plus balèze des quatre ! »
(Raph also does, if you allow the mask! Anyway, he's the strongest of the four!)
Coralie:
« - »
NOE
Perle:
« Tu ferais moins ta maligne devant une tortue d'un mètre quatre-vingts ! »
(You'd be less smart in front of a one meter eighty turtle!)
Coralie:
« - »
NOE
Perle:
« Ha ha... »
Coralie:
« Va savoir pourquoi, ça m'impressionne pas autant que toi, Perle... »
(You know what, I'm getting the impression that he's not really like you, Pearl...)
NOE
Perle:
« - »
Coralie:
« Alors, votre tortue préférée ? Rendez-vous à la borne festive pour trancher ! »
(So, who's your favorite turtle? Head to the Splatfest terminal to settle the argument!)
NOE



Introduction
Perle's Dialogue
Coralie's Dialogue
Region
Perle:
« Quelle Tortue Ninja préférez-vous entre Raphael et Leonardo ? »
(Which Ninja Turtle do you prefer between Raph and Leo?)
Coralie:
« Faites votre choix ! La borne festive vous attend ! »
(Make your choice! The Splatfest terminal awaits you!)
NOE



Results
Perle's Dialogue
Coralie's Dialogue
Region
Perle:
« RAPH POWER !!! »
Coralie:
« Nooooon ! »
NOE
Perle:
« Au moins, les choses sont claires : le boss, maintenant, c'est Raphael ! »
(At least things are clear: the boss is Raphael!)
Coralie:
« - »
NOE
Perle:
« COWABUNGA ! »
Coralie:
« - »
NOE
Perle:
« - »
Coralie:
« Leo... Nous pardonneras-tu un jour ? »
(Leo... Will you forgive us one day?)
NOE
Perle:
« Allez ciao, Leo-Fardeau ! »
(See ya, Leo-burden!)
Coralie:
« - »
NOE
Perle:
«  »
Coralie:
« Cette fois c'est trop ! Ton Ralph peut courir pour avoir mon vote en finale ! »
(This time it's too much! Your Ralph can chase me to get my vote in the final!)
NOE
Perle:
« Raph, Coralie. Pas Ralph. »
(Raph, Marina. Not Ralph.)
Coralie:
« - »
NOE
Perle:
« - »
Coralie:
« Les prix attendent les participants au Splatfest sur le square! »
(The prizes await the Splatfest particpats in the square!)



Spanish (Latin America)
Announcement
Perla's Dialogue
Marina's Dialogue
Region

Perla:
«¿Cuál de las Tortugas Ninja es su preferida? ¿Rafa o Leo?»
(Which one of the Teenage Mutant Ninja Turtles is your favorite? Raph or Leo?)
Marina:
«-»
NOA
Perla:
«-»

Marina:
«¡Este es el primer torneo de festivales de la historia! ¡Qué emoción!»
(This is the first Splatfest tournament in history! How exciting!)
NOA

Perla:
«Les explico: esta es solamente la primera de tres rondas.»
(I'll explain: this is just the first of three rounds.)

Marina:
«¡El ganador se enfrentará o a Donnie o a Mikey en la final!»
(The winner will face either Donnie or Mikey in the final!)
NOA

Perla:
«¿Cómo lo ves, Marina? ¿Vas con el Equipo Rafa o el Equipo Leo?»
(How do you see it, Marina? Are you going with Team Raph or Team Leo?)

Marina:
«¡VAMOS EQUIPO LEOOO!»
(LET'S GO TEAM LEOOO!)
NOA
Perla:
«-»

Marina:
«Leo es inteligente y confiable. ¡Y esa espada que lleva es la onda!»
(Leo is intelligent and trustworthy. And that sword he carries around is cool!)
NOA
Perla:
«-»

Marina:
«Y además, ¡es una tortuga de orejas rojas! ¡Es mi especie FAVORITA!»
(And besides, he's a red-eared turtle! It's my FAVORITE species!)
NOA

Perla:
«¡Ja! Leo no está a la altura de Rafa.»
(Hah! Leo is not on Raph's level.)
Marina:
«-»
NOA

Perla:
«Rafa es la tortuga más ruda e importante de todas.»
(Raph is the roughest and most important turtle of them all.)
Marina:
«-»
NOA

Perla:
«¿Tú te enfrentarías a una tortuga mordedora de casi dos metros? Pues no.»
(Would you face a snapping turtle that's almost two meters tall? Definitely not.)
Marina:
«-»
NOA
Perla:
«-»

Marina:
«Qué curioso que eliges al más alto, ¿no?»
(How funny that you choose the tallest one, huh?)
NOA

Perla:
«Qué risa. Ji, ji. Ja, ja.»
(How funny. Hee, hee. Ha, ha.)

Marina:
«¿Cuál es su tortuga favorita? ¡Vayan a la terminal de voto y elijan un equipo!»
NOA



Results
Perla's Dialogue
Marina's Dialogue
Region
Perla:
«¡COWABUNGA!»
Marina:
«¡Noooooo!»
NOA
Perla:
«¡Rafael salió victorioso! ¡El Equipo Leo es apestoso!»
(Raphael came out victorious! Team Leo stinks!)
Marina:
«-»
NOA
Perla:
«¡Me debes una pizza, Marina!»
(You owe me a pizza, Marina!)
Marina:
«-»
NOA
Perla:
«-»
Marina:
«Perdónanos, Leo...»
(Forgive us, Leo...)
NOA
Perla:
«¡Adiós, LeoNERDO!»
(Goodbye, Leo-NERDO!)
Marina:
«-»
NOA
Perla:
«-»
Marina:
«Ya estoy harta. ¡Ya verás en la final! ¡JAMÁS apoyaré a Raúl!»
(I've had it. You'll see in the finale! I'll NEVER support Raúl!)
NOA
Perla:
«Se llama Rafa. No Raúl.»
(His name is Raph. Not Raúl.)
Marina:
«-»
NOA



Top 100
North America and Oceania
Raph
Leo
Europe
Raph
Leo
Names in other languages
| Language | Name | Meaning |
| --- | --- | --- |
|  Dutch | Raph vs. Leo | Raph vs. Leo |
|  French (NOE) | Raph vs. Leo | Raph vs. Leo |
|  German | Raph vs. Leo | Raph vs. Leo |
|  Spanish (NOA) | Rafa vs. Leo | Raph vs. Leo |
See also
External links