Shintaro Sato
From Inkipedia, the Splatoon wiki
The real world!




This article or section discusses subjects found in real life.
Shintaro Sato​
Shintaro Sato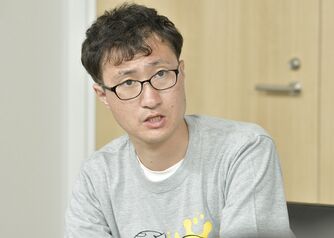 Localized Name
Shintaro Sato
Native Name
佐藤 慎太郎
さとう しんたろう
First Game
Wii Music (overall)
Splatoon (Splatoon series)
Latest Game
Splatoon 3 (Splatoon series)
Occupation
Program director
Director
Role(s)
System programmer, program director
Current Location
Kyoto, Japan
Shintaro Sato is a program director at Nintendo. He joined in 2008 in EAD. He created the first concept for Splatoon which involved tofu blocks inking turf.[1]
Known Works
Splatoon 3 (Nintendo Switch, 2022) - Directer (program director)
Special Thanks