Super Mushroom vs. Super Star
Jump to navigation
Jump to search
Super Mushroom vs. Super Star​
Super Mushroom vs. Super Star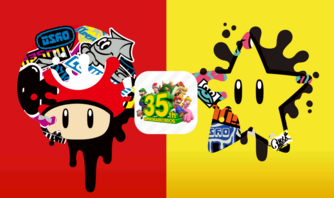 Team

 

Super Mushroom

 

Super Star
Region
Global
Start

23 November 2020

, 18:36 UTC
End
Error: Invalid time., Error: Invalid time.
Score method
category tally
Result type
combined
Popularity
%
Expression error: Missing operand for -.%
Wins
{{{region 1 alpha wins}}}%
Expression error: Unrecognized punctuation character "{".%
Solo wins
{{{region 1 alpha solo wins}}}%
Expression error: Unrecognized punctuation character "{".%
Team wins
{{{region 1 alpha team wins}}}%
Expression error: Unrecognized punctuation character "{".%
Normal clout
%
Expression error: Missing operand for -.%
Pro clout
%
Expression error: Missing operand for -.%
Score
Expression error: Unexpected < operator.
Expression error: Unexpected < operator.
Winner
Region
Start

23 November 2020

, 18:36 UTC
End
Error: Invalid time., Error: Invalid time.
Popularity
{{{region 2 alpha popularity}}}%
Expression error: Unrecognized punctuation character "{".%
Wins
{{{region 2 alpha wins}}}%
Expression error: Unrecognized punctuation character "{".%
Solo wins
{{{region 2 alpha solo wins}}}%
Expression error: Unrecognized punctuation character "{".%
Team wins
{{{region 2 alpha team wins}}}%
Expression error: Unrecognized punctuation character "{".%
Normal clout
{{{region 2 alpha normal clout}}}%
Expression error: Unrecognized punctuation character "{".%
Pro clout
{{{region 2 alpha pro clout}}}%
Expression error: Unrecognized punctuation character "{".%
Score
Expression error: Unexpected < operator.
Expression error: Unexpected < operator.
Winner
Region
Start

23 November 2020

, 18:36 UTC
End
Error: Invalid time., Error: Invalid time.
Popularity
{{{region 3 alpha popularity}}}%
Expression error: Unrecognized punctuation character "{".%
Wins
{{{region 3 alpha wins}}}%
Expression error: Unrecognized punctuation character "{".%
Solo wins
{{{region 3 alpha solo wins}}}%
Expression error: Unrecognized punctuation character "{".%
Team wins
{{{region 3 alpha team wins}}}%
Expression error: Unrecognized punctuation character "{".%
Normal clout
{{{region 3 alpha normal clout}}}%
Expression error: Unrecognized punctuation character "{".%
Pro clout
{{{region 3 alpha pro clout}}}%
Expression error: Unrecognized punctuation character "{".%
Score
Expression error: Unexpected < operator.
Expression error: Unexpected < operator.
Winner
Super Mushroom (Super size) vs. Super Star (Invincibility) is an upcoming Splatfest event in Splatoon 2. It will be held globally in January 2021 to celebrate the 35th anniversary of the Super Mario Bros. series. It was announced during the Super Mario Bros. 35th Anniversary Direct on 3 September 2020.
Details
The Splatfest theme is about two power-ups from the Super Mario Bros. series: the Super Mushroom, which grants super size, and the Super Star, which grants invincibility.
The Shifty Station for this Splatfest is unknown.
Merchandise
Splatfest T-shirts based on the artwork for the event were made available to purchase at the My Nintendo Store soon after the announcement. They are also available on Nintendo's online stores for South Korea and Hong Kong. Also, Splatfest keychains can be bought for 100 Platinum Points in North America, Europe, and Japan.[1]
Collectible medals
In Japan, the top 100 players of each team and 100 random others will receive a special prize: a Super Mario Bros. 35th anniversary medal.[2] In Europe, these will also be given to the top 100 players on each team.[3]
Trivia
Gallery
Names in other languages
Language
Name
Meaning
 Japanese
スーパーキノコで巨大化 vs スーパースターで無敵
Sūpākinoko de kyodai-ka vs sūpāsutā de muteki
Giant with Super Mushroom vs Invincible with Super Star
 Spanish
Súper Champiñon vs Super Estrella
Super Mushroom vs Super Star
 Chinese
超级蘑菇变巨大vs以无敌星变无敌[4] (Simplified)
Chāojímógu Biàn Jùdà vs Yǐ Wúdíxīng Biàn Wúdí
超級蘑菇變巨大vs以無敵星變無敵[5] (Traditional)
Chāojímógu Biàn Jùdà vs Yǐ Wúdíxīng Biàn Wúdí
Being giant by Super Mushroom vs Being invincible by Super Star
See also
External links
References