Time Travel vs. Teleportation
Jump to navigation
Jump to search
Time Travel vs. Teleportation​
Time Travel vs. Teleportation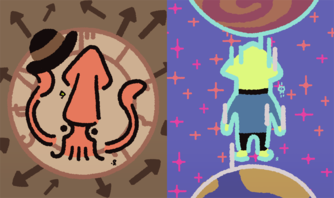 Team

 

Time Travel

 

Teleportation
Region
North America, Oceania
Start

18 May 2019

, 04:00 UTC
End

19 May 2019

, 04:00 UTC
Score method
category tally
Shared results?
Yes
Popularity
41.34%
58.66%
Wins
{{{region 1 alpha wins}}}%
Expression error: Unrecognized punctuation character "{".%
Solo wins
{{{region 1 alpha solo wins}}}%
Expression error: Unrecognized punctuation character "{".%
Team wins
{{{region 1 alpha team wins}}}%
Expression error: Unrecognized punctuation character "{".%
Normal clout
49.42%
50.58%
Pro clout
49.47%
50.53%
Score
0
3
Winner
Teleportation
Region
Europe
Start

18 May 2019

, 12:00 UTC
End

19 May 2019

, 12:00 UTC
Popularity
{{{region 2 alpha popularity}}}%
Expression error: Unrecognized punctuation character "{".%
Wins
{{{region 2 alpha wins}}}%
Expression error: Unrecognized punctuation character "{".%
Solo wins
{{{region 2 alpha solo wins}}}%
Expression error: Unrecognized punctuation character "{".%
Team wins
{{{region 2 alpha team wins}}}%
Expression error: Unrecognized punctuation character "{".%
Normal clout
{{{region 2 alpha normal clout}}}%
Expression error: Unrecognized punctuation character "{".%
Pro clout
{{{region 2 alpha pro clout}}}%
Expression error: Unrecognized punctuation character "{".%
Score
Expression error: Unexpected < operator.
Expression error: Unexpected < operator.
Winner
Region
Start

1 September 2019

, 12:22 UTC
End

2 September 2019

, 12:22 UTC
Popularity
{{{region 3 alpha popularity}}}%
Expression error: Unrecognized punctuation character "{".%
Wins
{{{region 3 alpha wins}}}%
Expression error: Unrecognized punctuation character "{".%
Solo wins
{{{region 3 alpha solo wins}}}%
Expression error: Unrecognized punctuation character "{".%
Team wins
{{{region 3 alpha team wins}}}%
Expression error: Unrecognized punctuation character "{".%
Normal clout
{{{region 3 alpha normal clout}}}%
Expression error: Unrecognized punctuation character "{".%
Pro clout
{{{region 3 alpha pro clout}}}%
Expression error: Unrecognized punctuation character "{".%
Score
Expression error: Unexpected < operator.
Expression error: Unexpected < operator.
Winner
Time Travel vs. Teleportation was a Splatfest event in Splatoon 2. It was held in in North America, Oceania and Europe from from 18 May 2019 to 19 May 2019. It was announced on 10 May 2019 at 08:00 UTC in-game. The results were given on 19 May 2019 at 14:00 UTC.
Details
Time Travel vs. Teleporation featured the 22nd Shifty Station layout, The Chronicles of Rolonium, which predominantly featured Rolonium.[1]
Trivia
The team Time Travel logo appears to be a reference to either The Time Machine by author H. G. Wells or the television show Doctor Who, whereas the team Teleportation logo appears to be a reference to Star Trek. Both Doctor Who and Star Trek are popular science fiction franchises that heavily feature time travel and teleportation, respectively.

The promotional artwork of Pearl and Marina also appears to reference this, with Pearl wearing a coat reminiscent of those worn by several incarnations of the Doctor and Marina wearing a jumpsuit reminiscent of uniforms worn by Star Fleet personnel.

This is the first Splatfest whose Shifty Station name is also the name of a country.
Gallery
Dialogue
English
Time Travel vs. Teleportation Announcement
Pearl's Dialogue
Marina's Dialogue
Region

Pearl:
"Time for a super showdown!"
Marina:
"-"
NOE, NOA
Pearl:
"-"

Marina:
"What superpower would you rather have? Time travel or teleportation?"
NOE, NOA

Pearl:
"Time travel. Without a doubt."
Marina:
"-"
NOE, NOA

Pearl:
"When I had an awesome day, I could rewind to morning and do it all again."
Marina:
"-"
NOE, NOA

Pearl:
"And I've never really liked Tuesdays, so I could just straight up skip Tuesdays."
Marina:
"-"
NOA

Pearl:
"And I've never really liked Tuesdays, so I could just skip every Tuesday."
Marina:
"-"
NOE

Pearl:
"I'd win every turf war by knowing what was gonna happen before it did."
Marina:
"-"
NOA

Pearl:
"I could win every turf war by knowing what was gonna happen before it did."
Marina:
"-"
NOE

Pearl:
"I'd splat my enemy, then go back in time and SPLAT THEIR ENTIRE FAMILY TREE!"
Marina:
"-"
NOA

Pearl:
"I'd splat the enemy, then go back in time and SPLAT THEIR ENTIRE FAMILY TREE!"
Marina:
"-"
NOE
Pearl:
"-"

Marina:
"Whoa. Chill, Pearl."
NOA
Pearl:
"-"

Marina:
"Chill, Pearl."
NOE

Pearl:
"And I guess I could go back and stop bad stuff from happening or whatever."
Marina:
"-"
NOE, NOA
Pearl:
"-"

Marina:
"Now we're talking! Like what sort of bad stuff?"
NOE, NOA

Pearl:
"Like if I lost a Splatfest, I could just go back in time and pick the other team."
Marina:
"-"
NOE, NOA
Pearl:
"-"

Marina:
"..."
NOE, NOA
Pearl:
"-"

Marina:
"Classy."
NOE, NOA
Pearl:
"-"

Marina:
"You're not worried about changing the past and messing up the future?"
NOE, NOA

Pearl:
"Nah. I'd only make good changes. Like giving cellphones to cavesquids."
Marina:
"-"
NOE, NOA
Pearl:
"-"

Marina:
"Right. Well, I don't want to cause a time paradox, so I'd go with teleportation."
NOE, NOA
Pearl:
"-"

Marina:
"You could go anywhere anytime. Instantly."
NOE, NOA
Pearl:
"-"

Marina:
"Win any race. Flank any enemy. Get out of any situation."
NOE, NOA
Pearl:
"-"

Marina:
"Do you realize how much time we spend going from place to place?"
NOE, NOA
Pearl:
"-"

Marina:
"Imagine a world where you're always where you want to be."
NOE, NOA
Pearl:
"-"

Marina:
"THAT'S the power of teleportation."
NOE, NOA

Pearl:
"Yeah, until a time traveler goes back in time and splats your grandma."
Marina:
"-"
NOE, NOA
Pearl:
"-"

Marina:
"Well, I'd just teleport behind them and splat them before they could travel."
NOE, NOA

Pearl:
"Oh yeah?! Well I'd travel into the future and...buy a teleportation canceller!"
Marina:
"-"
NOE, NOA
Pearl:
"-"

Marina:
"I'd teleport to another planet before you came back."
NOE, NOA

Pearl:
"AAAAAAAARGH!"
Marina:
"-"
NOE, NOA
Pearl:
"-"

Marina:
"What about you at home? Head over to the Splatfest terminal and pick a side!"
NOE, NOA



Results
Pearl's Dialogue
Marina's Dialogue
Region
Pearl:
"-"

Marina:
"TEAM TELEPORTATION TAKES THE SPLATFEST!"
NOE, NOA

Pearl:
"WHAT?! NOOOOOOO!"
Marina:
"-"
NOE, NOA

Pearl:
"This truly is the darkest timeline."
Marina:
"-"
NOE, NOA
Pearl:
"-"

Marina:
"Way to go, team. I'm proud of you."
NOE, NOA
Pearl:
"-"

Marina:
"So are you going to go back in time and switch teams?"
NOE, NOA

Pearl:
"Nah, I'm proud of Team Time Travel."
Marina:
"-"
NOE, NOA

Pearl:
"And I'm not gonna give up on developing my Time Travel powers."
Marina:
"-"
NOE, NOA

Pearl:
"I just need more practice."
Marina:
"-"
NOE, NOA

Pearl:
"HNNNNNNNNGH."
Marina:
"-"
NOE, NOA

Pearl:
"Ooh! I felt something!"
Marina:
"-"
NOE, NOA

Pearl:
"See! Look at the clock! It's a minute later!"

Marina:
"..."
NOE, NOA

Pearl:
"HRRNNNNNNNNNGH!"

Marina:
"If you participated in the Splatfest, your prizes are waiting in the Square!"
NOE, NOA



Results if Time Travel were to win
Pearl's Dialogue
Marina's Dialogue
Region

Pearl:
"AWWWW YEEEEEEEEEEAH!"

Marina:
"..."
NOE, NOA

Pearl:
"Time travel is officially the best, yo! Listen to the time travel manifesto!"
Marina:
"-"
NOE, NOA

Pearl:
"We be kickin' it with humans and dinos. In the future ridin' robotic rhinos!"
Marina:
"-"
NOA

Pearl:
"We be kickin' it with humans and dinos, In the future ridin' robotic rhinos!"
Marina:
"-"
NOE

Pearl:
"BUH-BUH-BUH-BOOYAH!"
Marina:
"-"
NOE, NOA
Pearl:
"-"

Marina:
"Good effort, teleporters! We'll get 'em next time."
NOE, NOA

Pearl:
"Nah, there won't be a next time, because I CONTROL TIME NOW."
Marina:
"-"
NOE, NOA
Pearl:
"-"

Marina:
"Uh... You know you don't actually have time travel powers, right?"
NOE, NOA

Pearl:
"Oh yeah? Watch this..."
Marina:
"-"
NOE, NOA

Pearl:
"HNNNNNNNNGH."
Marina:
"-"
NOE, NOA

Pearl:
"Huh. I swear this worked earlier."
Marina:
"-"
NOE, NOA

Pearl:
"HRRNNNNNNNNNGH!"

Marina:
"If you participated in the Splatfest, your prizes are waiting in the Square!"
NOE, NOA



Dutch
Time Travel (Tijd) vs. Teleportation (Plaats) Announcement
Lorelei's Dialogue
Mariana's Dialogue
Region

Lorelei:
"Tijd voor een superkrachtmeting!"
(Time for a superpower measurement!)
Mariana:
"-"
NOE
Lorelei:
"-"

Mariana:
"Zou je liever door de tijd reizen of direct van de ene plaats naar de andere?"
(Would you rather travel through time or directly from one place to the other?)
NOE

Lorelei:
"Door de tijd. Geen seconde twijfel."
(Through time. No second doubt.)
Mariana:
"-"
NOE

Lorelei:
"Na een geweldige dag wil ik hem terugspoelen en opnieuw beleven."
(After an awesome day, I want to rewind it and relive.)
Mariana:
"-"
NOE

Lorelei:
"En ik vind dinsdagen nooit leuk, dus die sla ik liever over."
(And I never like Tuesdays, so I rather skip those.)
Mariana:
"-"
NOE

Lorelei:
"Ik zou iedere grondoorlog kunnen winnen door het verloop ervan alvast te weten."
(I would be able to win every Turf War by already knowing the course of it.)
Mariana:
"-"
NOE

Lorelei:
"Ik zou tegenstanders kunnen wegpoetsen voordat ze geboren worden!"
(I would be able to wipe away opponents before they are being born!)
Mariana:
"-"
NOE
Lorelei:
"-"

Mariana:
"Rustig aan, Lore."
(Take it easy, Pearlie.)
NOE

Lorelei:
"En ik zou ook kunnen zorgen dat er geen slechte dingen gebeuren en zo."
(And I would be able to make sure that no bad things happen and such.)
Mariana:
"-"
NOE
Lorelei:
"-"

Mariana:
"Zo is dat! Wat voor slechte dingen zijn dat dan?"
(That is how it is! What kind of bad things are they then?)
NOE

Lorelei:
"Als ik een Splatfest verlies, zou ik terug kunnen gaan en het andere team kiezen."
(If I lose a Splatfest, I would be able to go back and choose the other team.)
Mariana:
"-"
NOE
Lorelei:
"-"

Mariana:
"..."
(...)
NOE
Lorelei:
"-"

Mariana:
"Klasse."
(Excellent.)
NOE
Notes: Probably too literally or incorrectly translated from English.
Lorelei:
"-"

Mariana:
"Ben je niet bang dat je daarmee de toekomst verpest?"
(Are you not afraid that you screw up your future with that?)
NOE

Lorelei:
"Nee, ik zou alleen goede dingen doen. Zoals oerinktvissen smartphones geven."
(No, I would only do good things. Such as to give smartphones to primordial squids.)
Mariana:
"-"
NOE
Lorelei:
"-"

Mariana:
"Tja. Ik wil geen tijdparadox creëren, dus ik teleporteer liever naar waar ik wil."
(Well then. I do not want to create a time paradox, so I rather teleport to where I want.)
NOE
Lorelei:
"-"

Mariana:
"Daarmee ben je altijd waar je wilt zijn. Zonder oponthoud of reistijd."
(With that you are always where you want to be. Without delay or travel time.)
NOE
Lorelei:
"-"

Mariana:
"Elke race winnen. Elke vijand flankeren. Uit elke probleemsituatie ontsnappen."
(To win every race. To flank every enemy. To escape from every problematic situation.)
NOE
Lorelei:
"-"

Mariana:
"Weet je wel hoeveel tijd het kost om van de ene plek naar de andere te gaan?"
(You know how much time it takes to go from one place to the other?)
NOE
Lorelei:
"-"

Mariana:
"Stel je eens een wereld voor waarin je altijd bent waar je wilt zijn."
(Imagine yourself a world in which you are always where you want to be.)
NOE
Lorelei:
"-"

Mariana:
"Die wens komt dan in vervulling."
(That wish comes to fulfillment then.)
NOE

Lorelei:
"Ja, tot een tijdreiziger terugreist in de tijd en je stamboom omzaagt."
(Yes, until a time traveler travels back in time and cuts down your family tree.)
Mariana:
"-"
NOE
Lorelei:
"-"

Mariana:
"Dan zou ik dus achter ze teleporteren en ze wegpoetsen voor ze vertrokken."
(Then I would teleport behind them and wipe them away before they left.)
NOE

Lorelei:
"Ja?! Dan zou ik naar de toekomst gaan en een anti-teleportatiemachine kopen!"
(Yeah?! Then I would go to the future and buy an anti teleportation machine!)
Mariana:
"-"
NOE
Lorelei:
"-"

Mariana:
"Dan teleporteer ik gewoon naar een andere planeet."
(Then I would just teleport to another planet.)
NOE

Lorelei:
"AAAAAAAA!"
(AAAAAAAA!)
Mariana:
"-"
NOE
Lorelei:
"-"

Mariana:
"En jullie thuis? Maak je keuze bij de Splatfest-stemmachine!"
(And you at home? Make your choice at the Splatfest voting machine!)
NOE



Results
Lorelei's Dialogue
Mariana's Dialogue
Region
Lorelei:
"-"

Mariana:
"TEAM PLAATS STAAT OP DE EERSTE PLAATS!"
(TEAM PLACE ARE IN FIRST PLACE!)
NOE

Lorelei:
"WAT?! NEEEEEE!"
(WHAT?! NOOOOO!)
Mariana:
"-"
NOE

Lorelei:
"Dit is echt de slechtst denkbare tijdlijn."
(This is really the worst imaginable timeline.)
Mariana:
"-"
NOE
Lorelei:
"-"

Mariana:
"Goed gedaan, team. Ik ben trots op jullie."
(Well done, team. I am proud of you.)
NOE
Lorelei:
"-"

Mariana:
"Dus ga je terug in de tijd om van team te wisselen?"
(So you go back in time to switch teams?)
NOE

Lorelei:
"Nee, ik ben trots op team Tijd."
(No, I am proud of team Time.)
Mariana:
"-"
NOE

Lorelei:
"En ik stop niet met het werken aan mijn tijdreistalent."
(And I will not stop with working on my time travel talent.)
Mariana:
"-"
NOE

Lorelei:
"Ik moet gewoon meer oefenen."
(I just have to practice more.)
Mariana:
"-"
NOE

Lorelei:
"HNNNNNNNNG."
(HNNNNNNNNG.)
Mariana:
"-"
NOE

Lorelei:
"Ooo! Ik voelde iets!"
(Ooo! I felt something!)
Mariana:
"-"
NOE

Lorelei:
"Kijk eens op de klok! Het is een minuut later!"
(Look at the clock! It is a minute later!)

Mariana:
"..."
(...)
NOE

Lorelei:
"HRRNNNNNNNNNG!"
(HRRNNNNNNNNNG!)

Mariana:
"Deelnemers aan het Splatfest kunnen hun prijzen ophalen op het plein!"
(Participants in the Splatfest can pick up their prizes on the square!)
NOE



Results if Time Travel were to win
Lorelei's Dialogue
Mariana's Dialogue
Region

Lorelei:
"YEEEEEEEEEEAH!"
(YEEEEEEEEEEAH!)

Mariana:
"..."
(...)
NOE

Lorelei:
"Tijdreizen is superhip! Maak ook eens een tijdreistrip!"
(Time travel is super hip! Make also a time travel trip once!)
Mariana:
"-"
NOE

Lorelei:
"We chillen met mensen en dino's, en in de toekomst met robot-albino's!"
(We chill with humans and dinos, and in the future with robot albinos!)
Mariana:
"-"
NOE

Lorelei:
"C-C-C-COOL!"
(C-C-C-COOL!)
Mariana:
"-"
NOE
Lorelei:
"-"

Mariana:
"Goed werk, teleporteerders! De volgende keer krijgen we ze wel."
(Good job, teleporters! We get them next time.)
NOE

Lorelei:
"Er komt geen volgende keer, want ik HEERS NU OVER DE TIJD!"
(There will not be a next time, because I RULE OVER THE TIME NOW!)
Mariana:
"-"
NOE
Lorelei:
"-"

Mariana:
"Eh... Je weet wel dat je niet echt door de tijd kunt reizen, toch?"
(Eh... You know that you cannot really travel through time, right?)
NOE

Lorelei:
"O ja? Moet je dit eens zien..."
(O yeah? You have to see this...)
Mariana:
"-"
NOE

Lorelei:
"HNNNNNNNNG."
(HNNNNNNNNG.)
Mariana:
"-"
NOE

Lorelei:
"Hmmm. Eerder lukte het wel."
(Hmm. It worked earlier.)
Mariana:
"-"
NOE

Lorelei:
"HRRNNNNNNNNNG!"
(HRRNNNNNNNNNG!)

Mariana:
"Deelnemers aan het Splatfest kunnen hun prijzen ophalen op het plein!"
(Participants in the Splatfest can pick up their prizes on the square!)
NOE



French (France)
Time Travel (Temps) vs. Teleportation (Espace) Announcement
Perle's Dialogue
Coralie's Dialogue
Region

Perle:
«Attention, débat des grands jours à l'horizon !»
Coralie:
«-»
NOE
Perle:
«-»

Coralie:
«Tu préfèrerais quoi ? Pouvoir voyager dans l'espace... ou dans le temps ?»
NOE

Perle:
«Voyager dans le temps. Y a pas à hésiter une microseconde.»
Coralie:
«-»
NOE

Perle:
«Quand je passerai une super journée, je pourrai rembobiner pour en reprofiter !»
Coralie:
«-»
NOE

Perle:
«En plus, je pourrai faire sauter les mardis, j'ai jamais pu les encadrer !»
Coralie:
«-»
NOE

Perle:
«Je referai toutes les guerres de territoire jusqu'à ce que je gagne !»
Coralie:
«-»
NOE

Perle:
«Je remonterai le temps pour liquider mes ennemis sur cent générations !»
Coralie:
«-»
NOE
Perle:
«-»

Coralie:
«On se calme, Perle.»
NOE

Perle:
«Et je pourrai retourner dans le passé pour empêcher des catastrophes !»
Coralie:
«-»
NOE
Perle:
«-»

Coralie:
«Enfin une parole sensée ! T'empêcherais quelle catastrophe par exemple ?»
NOE

Perle:
«Genre, si je mise sur le mauvais cheval à un festival, hop ! Je change de camp !»
Coralie:
«-»
NOE
Perle:
«-»

Coralie:
«...»
NOE
Perle:
«-»

Coralie:
«La classe mondiale.»
NOE
Perle:
«-»

Coralie:
«Et t'as pas peur de dérégler le futur à force de faire joujou avec le passé ?»
NOE

Perle:
«Nan, je ferais rien de mal, juste filer des ordis aux calamars des cavernes.»
Coralie:
«-»
NOE
Perle:
«-»

Coralie:
«Les paradoxes temporels, je m'en passe. Moi, je vote « Voyage dans l'espace » !»
NOE



Results
Perle's Dialogue
Coralie's Dialogue
Region
Perle:
«-»

Coralie:
«L'équipe « Voyage dans l'espace » s'est téléportée vers la victoire !»
NOE

Perle:
«Quoi ? Oh non...»
Coralie:
«-»
NOE

Perle:
«Les temps sont durs pour les voyageurs du futur...»
Coralie:
«-»
NOE
Perle:
«-»

Coralie:
«Bien joué, les amis ! Je suis fière de vous.»
NOE
Perle:
«-»

Coralie:
«Alors, Perle, tu vas retourner dans le passé pour changer d'équipe ?»
NOE

Perle:
«Nan, voyageuse dans le temps un jour, voyageuse dans le temps toujours !»
Coralie:
«-»
NOE

Perle:
«D'ailleurs, tu perds rien pour attendre, je vais continuer à m'entraîner.»
Coralie:
«-»
NOE

Perle:
«Si je me concentre à fond, je finirai bien par arriver dans le futur...»
Coralie:
«-»
NOE

Perle:
«MMMMMHHHH...»
Coralie:
«-»
NOE

Perle:
«Eh ! Je crois que ça a marché !»
Coralie:
«-»
NOE

Perle:
«Mais ouais, regarde ta montre ! On est une minute dans le futur !»

Coralie:
«À la bonne heure...»
NOE

Perle:
«MMMMMHHHH !»

Coralie:
«Si vous avez participé au festival, les prix vous attendent sur le square !»
NOE



Results if Time Travel were to win
Perle's Dialogue
Coralie's Dialogue
Region

Perle:
«YOUHOU ! Vive le voyage dans le temps ! Yo !»

Coralie:
«...»
NOE

Perle:
«Le voyage dans le temps, c'est le futur, et même quand les temps sont durs !»
Coralie:
«-»
NOE

Perle:
«Taper une cyber-choré avec des robots ou du paléo-rap avec un crew de dinos !»
Coralie:
«-»
NOE

Perle:
«Te fais pas prier, tu peux tout faire quand le calendrier est ton planisphère !»
Coralie:
«-»
NOE
Perle:
«-»

Coralie:
«Soyez pas tristes, amis du voyage dans l'espace. Nous aurons notre revanche.»
NOE

Perle:
«Alors là, tu peux te brosser ! Je fonce dans le futur pour t'en empêcher !»
Coralie:
«-»
NOE
Perle:
«-»

Coralie:
«Perle... T'es au courant que tu peux pas vraiment voyager dans le temps ?»
NOE

Perle:
«Ah, tu crois ça ? Eh ben ouvre grand tes yeux...»
Coralie:
«-»
NOE

Perle:
«MMMMHHHHH...»
Coralie:
«-»
NOE

Perle:
«Oh... Pourtant, je te jure que ça marchait tout à l'heure !»
Coralie:
«-»
NOE

Perle:
«MMMMHHHHH !»

Coralie:
«Si vous avez participé au festival, les prix vous attendent sur le square !»
NOE



French (Canada)
Time Travel (Le temps) vs. Teleportation (L'espace) Announcement
Perle's Dialogue
Coralie's Dialogue
Region

Perle:
«Attention, un débat des grands jours à l'horizon!»
Coralie:
«-»
NOA
Perle:
«-»

Coralie:
«Tu préfèrerais quoi? Pouvoir voyager dans l'espace... ou dans le temps?»
NOA

Perle:
«Voyager dans le temps. Y a pas à hésiter une microseconde.»
Coralie:
«-»
NOA

Perle:
«Quand je passerai une super journée, je pourrai rembobiner pour en reprofiter!»
Coralie:
«-»
NOA

Perle:
«En plus, je pourrai faire sauter les mardis, j'ai jamais pu les encadrer!»
Coralie:
«-»
NOA

Perle:
«Je referai toutes les guerres de territoire jusqu'à ce que je gagne!»
Coralie:
«-»
NOA

Perle:
«Je remonterai le temps pour liquider mes ennemis sur cent générations!»
Coralie:
«-»
NOA
Perle:
«-»

Coralie:
«On se calme, Perle.»
NOA

Perle:
«Et je pourrai retourner dans le passé pour empêcher des catastrophes!»
Coralie:
«-»
NOA
Perle:
«-»

Coralie:
«Enfin une parole sensée! T'empêcherais quelle catastrophe par exemple?»
NOA

Perle:
«Genre, si je mise sur la mauvaise équipe à un festival, hop! Je change de camp!»
Coralie:
«-»
NOA
Perle:
«-»

Coralie:
«...»
NOA
Perle:
«-»

Coralie:
«L'élégance même.»
NOA
Perle:
«-»

Coralie:
«Et t'as pas peur de dérégler le futur à force de jouer avec le passé?»
NOA

Perle:
«Non, je ferai rien de mal, juste filer des ordis aux calmars des cavernes.»
Coralie:
«-»
NOA
Perle:
«-»

Coralie:
«Les paradoxes temporels, je m'en passe. Moi, je vote « voyage dans l'espace »!»
NOA



Results
Perle's Dialogue
Coralie's Dialogue
Region
Perle:
«-»

Coralie:
«L'équipe « Voyage dans l'espace » s'est téléportée vers la victoire!»
NOA

Perle:
«Quoi? Oh non...»
Coralie:
«-»
NOA

Perle:
«Les temps sont durs pour les voyageurs du futur...»
Coralie:
«-»
NOA
Perle:
«-»

Coralie:
«Bien joué, les amis! Je suis fière de vous.»
NOA
Perle:
«-»

Coralie:
«Alors, Perle, tu vas retourner dans le passé pour changer d'équipe?»
NOA

Perle:
«Non, voyageuse dans le temps un jour, voyageuse dans le temps toujours!»
Coralie:
«-»
NOA

Perle:
«D'ailleurs, tu perds rien pour attendre, je vais continuer à m'entraîner.»
Coralie:
«-»
NOA

Perle:
«Si je me concentre à fond, je finirai bien par arriver dans le futur...»
Coralie:
«-»
NOA

Perle:
«MMMMMHHHH...»
Coralie:
«-»
NOA

Perle:
«Eh! Je crois que ça a marché!»
Coralie:
«-»
NOA

Perle:
«Mais ouais, regarde ta montre! On est une minute dans le futur!»

Coralie:
«À la bonne heure...»
NOA

Perle:
«MMMMMHHHH!»

Coralie:
«Si tu as participé au festival, n'oublie pas de récupérer tes prix au carré!»
NOA



Results if Time Travel were to win
Perle's Dialogue
Coralie's Dialogue
Region

Perle:
«YOUHOU! Vive le voyage dans le temps! Yo!»

Coralie:
«...»
NOA

Perle:
«Le voyage dans le temps, c'est le futur, et même quand les temps sont durs!»
Coralie:
«-»
NOA

Perle:
«On voyage dans le passé, c'est beau! Dans le futur, on a des dino-robots!»
Coralie:
«-»
NOA

Perle:
«Te fais pas prier, tu peux tout faire quand le calendrier est ton planisphère!»
Coralie:
«-»
NOA
Perle:
«-»

Coralie:
«Soyez pas tristes, amis du voyage dans l'espace. Nous aurons notre revanche.»
NOA

Perle:
«Haha, il n'y aura pas de prochaine fois, vu que je contrôle le temps!»
Coralie:
«-»
NOA
Perle:
«-»

Coralie:
«Perle... T'es au courant que tu peux pas vraiment voyager dans le temps?»
NOA

Perle:
«Ah, tu crois ça? Eh ben ouvre grand tes yeux...»
Coralie:
«-»
NOA

Perle:
«MMMMHHHHH...»
Coralie:
«-»
NOA

Perle:
«Oh... Pourtant, je te jure que ça marchait tout à l'heure!»
Coralie:
«-»
NOA

Perle:
«MMMMHHHHH!»

Coralie:
«Si tu as participé au festival, n'oublie pas de récupérer tes prix au carré!»
NOA



German
Time Travel (Zeit) vs. Teleportation (Raum) Announcement
Perla's Dialogue
Marina's Dialogue
Region

Perla:
"Die Entscheidungsschlacht um die beste Superkraft!"
Marina:
"-"
NOE
Perla:
"-"

Marina:
"Würdet ihr euch lieber frei durch den Raum oder die Zeit bewegen können?"
NOE

Perla:
"Durch die Zeit. Klarer Fall, da gibt's gar keinen Zweifel."
Marina:
"-"
NOE

Perla:
"So könnte man einen richtig tollen Tag immer wieder erleben!"
Marina:
"-"
NOE

Perla:
"Und weil ich keine Dienstage mag, könnte ich die einfach überspringen."
Marina:
"-"
NOE

Perla:
"Revierkämpfe wären ein Klacks, weil ich genau wüsste, was passieren wird."
Marina:
"-"
NOE

Perla:
"Ich könnte meine Gegner wegputzen, bevor sie überhaupt geboren werden!"
Marina:
"-"
NOE
Perla:
"-"

Marina:
"Perla, komm mal runter."
NOE

Perla:
"Außerdem könnte ich wohl verhindern, dass schlimme Dinge passieren oder so."
Marina:
"-"
NOE
Perla:
"-"

Marina:
"Das klingt schon besser! Was denn so für schlimme Dinge?"
NOE

Perla:
"Wenn ich ein Splatfest verliere, könnte ich nachträglich das Team wechseln."
Marina:
"-"
NOE
Perla:
"-"

Marina:
"..."
NOE
Perla:
"-"

Marina:
"Na sauber."
NOE
Perla:
"-"

Marina:
"Du machst dir keine Sorgen, dass du die Zukunft verändern würdest?"
NOE

Perla:
"Nein. Ich würde ja nur Gutes tun. Ur- Tintenfischen Handys geben und so was."
Marina:
"-"
NOE
Perla:
"-"

Marina:
"Aha. Mir sind Zeitreisen zu heikel, deswegen nehme ich Raum."
NOE



Results
Perla's Dialogue
Marina's Dialogue
Region
Perla:
"-"

Marina:
"Team Raum entscheidet das Splatfest für sich!"
NOE

Perla:
"WAS?! NEEEEIIIIIN!"
Marina:
"-"
NOE

Perla:
"Das hier ist eindeutig die dunkelste aller Zeitlinien."
Marina:
"-"
NOE
Perla:
"-"

Marina:
"Gut gemacht, Team. Ich bin stolz auf euch!"
NOE
Perla:
"-"

Marina:
"Reist du jetzt in der Zeit zurück und wechselst die Seiten?"
NOE

Perla:
"Nein, ich bin stolz auf Team Zeit."
Marina:
"-"
NOE

Perla:
"Und ich werde meine aufkeimenden Zeitreise-Fähigkeiten nicht aufgeben."
Marina:
"-"
NOE

Perla:
"Ich muss nur noch etwas üben."
Marina:
"-"
NOE

Perla:
"HNNNNNNNNGH."
Marina:
"-"
NOE

Perla:
"Oh! Ich hab was gespürt!"
Marina:
"-"
NOE

Perla:
"Schau mal, die Uhr! Es ist eine Minute später!"

Marina:
"..."
NOE

Perla:
"HRRNNNNNNNNNGH!"

Marina:
"Wer beim Splatfest dabei war, bekommt seinen Preis auf dem Inkopolis-Platz!"
NOE



Results if Time Travel were to win
Perla's Dialogue
Marina's Dialogue
Region

Perla:
"OOOOOH YEEEEEEEEEEAH!"

Marina:
"..."
NOE

Perla:
"Zeitreisende soll man nicht aufhalten, weil sie dich sonst einfach ausschalten!"
Marina:
"-"
NOE

Perla:
"Wir hängen ab mit Menschen und Dinos, reiten in der Zukunft auf Cyber-Rhinos!"
Marina:
"-"
NOE

Perla:
"COOOOOOOOOOOOOOOOOOOOOOOOOOOOOOL!"
Marina:
"-"
NOE
Perla:
"-"

Marina:
"Trotzdem gut gemacht, Team Raum! Nächstes Mal gewinnen wir!"
NOE

Perla:
"Von wegen. Ich kontrolliere jetzt die Zeit. Hat sich was mit "nächstes Mal"."
Marina:
"-"
NOE
Perla:
"-"

Marina:
"Öh... Du weißt schon, dass du nicht in echt zeitreisen kannst, oder?"
NOE

Perla:
"Ach, ist das so, ja? Dann pass mal auf..."
Marina:
"-"
NOE

Perla:
"HNNNNNNNNGH."
Marina:
"-"
NOE

Perla:
"Hm... Vorhin hat's noch funktioniert."
Marina:
"-"
NOE

Perla:
"HRRNNNNNNNNNGH!"

Marina:
"Wer beim Splatfest dabei war, bekommt seinen Preis auf dem Inkopolis-Platz!"
NOE



Italian
Time Travel (Tempo) vs. Teleportation (Spazio) Announcement
Alga's Dialogue
Nori's Dialogue
Region

Alga:
«Questo festival è un vero e proprio scontro fra titani!»
Nori:
«-»
NOE
Alga:
«-»

Nori:
«Preferireste viaggiare nel tempo o teletrasportarvi da un punto all'altro?»
NOE

Alga:
«Viaggiare nel tempo, non c'è storia!»
Nori:
«-»
NOE

Alga:
«Così potrei rivivere all'infinito le giornate belle!»
Nori:
«-»
NOE

Alga:
«E salterei tutti i lunedì. Io odio i lunedì!»
Nori:
«-»
NOE

Alga:
«Vincerei tutte le mischie mollusche perché saprei già le mosse avversarie.»
Nori:
«-»
NOE

Alga:
«Splatterei il nemico, poi tornerei indietro nel tempo e lo SPLATTEREI DI NUOVO!»
Nori:
«-»
NOE
Alga:
«-»

Nori:
«Ehi, calmati, Alga!»
NOE

Alga:
«E potrei anche tornare indietro per non far succedere le cose brutte!»
Nori:
«-»
NOE
Alga:
«-»

Nori:
«Oh, questo mi piace! Fammi qualche esempio, dai.»
NOE

Alga:
«Tipo, se perdo un festival, torno indietro nel tempo e cambio squadra.»
Nori:
«-»
NOE
Alga:
«-»

Nori:
«Che nobiltà d'animo...»
NOE
Alga:
«-»

Nori:
«Sei sempre la solita...»
NOE
Alga:
«-»

Nori:
«Guarda che se fai danni nel passato potresti scombinare il futuro.»
NOE

Alga:
«Danni?! Farei solo cose buone. Tipo dare lo smartphone agli Inkling delle caverne!»
Nori:
«-»
NOE
Alga:
«-»

Nori:
«Beh, io non voglio creare paradossi temporali. Scelgo il teletrasporto!»
NOE



Results
Alga's Dialogue
Nori's Dialogue
Region
Alga:
«-»

Nori:
«La squadra pro-teletrasporto si fionda sulla vittoria!»
NOE

Alga:
«M-Ma? Oh nooooo!»
Nori:
«-»
NOE

Alga:
«Dobbiamo essere finiti in un paradosso temporale, non potete aver vinto!»
Nori:
«-»
NOE
Alga:
«-»

Nori:
«Siamo stati fantastici! Sono così orgogliosa di voi, amici!»
NOE
Alga:
«-»

Nori:
«Alga, forse ti conviene tornare indietro nel tempo e scegliere la squadra giusta.»
NOE

Alga:
«Niente affatto. Sono orgogliosissima dei miei compagni di squadra!»
Nori:
«-»
NOE

Alga:
«E non credere che smetterò di provare a sviluppare il mio superpotere.»
Nori:
«-»
NOE

Alga:
«Mi serve solo un po' di... tempo...»
Nori:
«-»
NOE

Alga:
«NNNGGGHHH...»
Nori:
«-»
NOE

Alga:
«Oh! Ho sentito qualcosa!»
Nori:
«-»
NOE

Alga:
«Nori! Guarda l'orologio! È andato avanti nel tempo di un minuto!»

Nori:
«...»
NOE

Alga:
«NNNGGGHHH...»

Nori:
«Se avete partecipato al festival, i vostri premi vi attendono in piazza!»
NOE



Results if Time Travel were to win
Alga's Dialogue
Nori's Dialogue
Region

Alga:
«Evvaaaaaaiii!»

Nori:
«...»
NOE

Alga:
«Il viaggio nel tempo è ufficialmente il superpotere più cool di tutti!»
Nori:
«-»
NOE

Alga:
«♪ Robot e dinosauri, passato e futuro. Se viaggi nel tempo li becchi di sicuro! ♪»
Nori:
«-»
NOE

Alga:
«Teletrasportati a casa, sciò!»
Nori:
«-»
NOE
Alga:
«-»

Nori:
«Siamo stati bravi lo stesso, amici. Sarà per la prossima volta.»
NOE

Alga:
«Non ci sarà nessuna prossima volta. Perché io ora GOVERNO IL TEMPO!»
Nori:
«-»
NOE
Alga:
«-»

Nori:
«Ehm... lo sai che non hai il superpotere per davvero, giusto?»
NOE

Alga:
«Ah no? Guarda un po' qui.»
Nori:
«-»
NOE

Alga:
«Nnnggghhh...»
Nori:
«-»
NOE

Alga:
«Ma... giuro che prima aveva funzionato...»
Nori:
«-»
NOE

Alga:
«NNNGGGHHH!!!»

Nori:
«Se avete partecipato al festival, i vostri premi vi attendono in piazza!»
NOE



Russian
Time Travel (Время) vs. Teleportation (Материя) Announcement
Жемчик's Dialogue
Мариша's Dialogue
Region

Жемчик:
"Настало время решить самый-самый важный вопрос в мире, йо!"
Мариша:
"-"
NOE
Жемчик:
"-"

Мариша:
"Ага! Что круче — уметь прыгать во времени или телепортироваться?"
NOE

Жемчик:
"Вообще не тема. Прыгать во времени, конечно!"
Мариша:
"-"
NOE

Жемчик:
"Можно взять и пережить классный день заново!"
Мариша:
"-"
NOE

Жемчик:
"А вторники можно вообще пропускать. Ненавижу вторники!"
Мариша:
"-"
NOE

Жемчик:
"И в боях за район будем побеждать, потому что знаем, что случится!"
Мариша:
"-"
NOE

Жемчик:
"А еще можно плюхнуть врага, а потом заодно плюхнуть всех его предков, йо!"
Мариша:
"-"
NOE
Жемчик:
"-"

Мариша:
"Жемчик, ты чего?!"
NOE

Жемчик:
"Ой, ну ладно. Можно еще всякие там беды предотвращать..."
Мариша:
"-"
NOE
Жемчик:
"-"

Мариша:
"Во-о-от, другое дело! А что за беды?"
NOE

Жемчик:
"Проигранный Сплатфест, например. Можно другую команду выбрать."
Мариша:
"-"
NOE
Жемчик:
"-"

Мариша:
"Эх..."
NOE
Жемчик:
"-"

Мариша:
"Как-то не фонтан."
NOE
Жемчик:
"-"

Мариша:
"И ты не беспокоишься, что, изменив прошлое, ты изменишь будущее?"
NOE

Жемчик:
"Так я же ничего плохого! Ну, подарю древним кальмарам смартфоны..."
Мариша:
"-"
NOE
Жемчик:
"-"

Мариша:
"Вот-вот! Мне временной парадокс не нужен. Так что телепортация!"
NOE



Results
Жемчик's Dialogue
Мариша's Dialogue
Region
Жемчик:
"-"

Мариша:
"МИ-И-И!!! Телепортация победила!"
NOE

Жемчик:
"Что?! НЕ-Е-ЕТ!!!"
Мариша:
"-"
NOE

Жемчик:
"Я не согласна с этой временной веткой!"
Мариша:
"-"
NOE
Жемчик:
"-"

Мариша:
"Молодцы, команда! Я очень-очень вами горжусь!"
NOE
Жемчик:
"-"

Мариша:
"Ну что, Жемчик, теперь вернешься во времени и сменишь команду?"
NOE

Жемчик:
"Не-е-е, я своей командой довольна."
Мариша:
"-"
NOE

Жемчик:
"Но прыгать во времени я все равно научусь, и не сомневайся, йо!"
Мариша:
"-"
NOE

Жемчик:
"Мне просто попрактиковаться нужно."
Мариша:
"-"
NOE

Жемчик:
"Ы-ы-ы-ыть..."
Мариша:
"-"
NOE

Жемчик:
"ОП! Я что-то почувствовала!"
Мариша:
"-"
NOE

Жемчик:
"Смотри! Смотри на часы, йо!!! Стрелка вперед передвинулась!"

Мариша:
"Эх..."
NOE

Жемчик:
"Ы-Ы-Ы-ТЬ!.."

Мариша:
"А участников Сплатфеста на площади ждут призы!"
NOE



Results if Time Travel were to win
Жемчик's Dialogue
Мариша's Dialogue
Region

Жемчик:
"ЙО-ХО-О-О-О!!!"

Мариша:
"Ну вот..."
NOE

Жемчик:
"Телепорт-шмелепорт мимо кассы! Прыжки во времени даешь в массы!"
Мариша:
"-"
NOE

Жемчик:
"Хотите прошлое посмотреть? Нате! С динозаврами и человеками пати!"
Мариша:
"-"
NOE

Жемчик:
"ОП!!!"
Мариша:
"-"
NOE
Жемчик:
"-"

Мариша:
"Телепортировщики, вы старались. В следующий раз мы им покажем!"
NOE

Жемчик:
"Не-а, не покажете. Потому что теперь... время контролирую я!"
Мариша:
"-"
NOE
Жемчик:
"-"

Мариша:
"Э-э-э... ты ведь понимаешь, что это все не взаправду?"
NOE

Жемчик:
"Ах, да?! Тогда смотри..."
Мариша:
"-"
NOE

Жемчик:
"Ы-ы-ы-ыть..."
Мариша:
"-"
NOE

Жемчик:
"Шпрот-поворот, раньше же работало..."
Мариша:
"-"
NOE

Жемчик:
"Ы-Ы-Ы-ТЬ!.."

Мариша:
"А участников Сплатфеста на площади ждут призы!"
NOE



Spanish (Spain)
Time Travel (Tiempo) vs. Teleportation (Espacio) Announcement
Perla's Dialogue
Marina's Dialogue
Region

Perla:
"¡Ha llegado la hora de zanjar un debate eterno!"
Marina:
"-"
NOE
Perla:
"-"

Marina:
"¿Qué superpoder preferiríais tener: viajar en el tiempo o en el espacio?"
NOE

Perla:
"Yo lo tengo clarísimo: ¡me alucinaría poder viajar en el tiempo!"
Marina:
"-"
NOE

Perla:
"Así podría repetir una y otra vez mis días preferidos."
Marina:
"-"
NOE

Perla:
"Además, odio los jueves, así que podría saltármelos todo el rato."
Marina:
"-"
NOE

Perla:
"Y lo mejor: ¡ganaría todos los combates porque sabría lo que tengo que hacer!"
Marina:
"-"
NOE

Perla:
"¡Liquidaría a un rival y viajaría en el tiempo para liquidar a sus antepasados!"
Marina:
"-"
NOE
Perla:
"-"

Marina:
"Tampoco hay que pasarse, Perla."
NOE

Perla:
"Bueno, también podría ir al pasado a evitar que ocurriesen cosas chungas."
Marina:
"-"
NOE
Perla:
"-"

Marina:
"Eso ya me gusta más. ¿A qué cosas chungas te refieres?"
NOE

Perla:
"Por ejemplo, si perdiese en un festival, iría al pasado a elegir el otro bando."
Marina:
"-"
NOE
Perla:
"-"

Marina:
"Qué altruista..."
NOE
Perla:
"-"

Marina:
"¡No tienes remedio!"
NOE
Perla:
"-"

Marina:
"¿No te preocupa que alterar el pasado tenga repercusiones en el futuro?"
NOE

Perla:
"Qué va; solo cambiaría todo para mejor. ¡Llevaría internet a los cavernícolas!"
Marina:
"-"
NOE
Perla:
"-"

Marina:
"En fin, yo voto por el teletransporte por eso de no causar paradojas temporales."
NOE



Results
Perla's Dialogue
Marina's Dialogue
Region
Perla:
"-"

Marina:
"¡Nos hemos teletransportado hasta la victoria!"
NOE

Perla:
"No puede ser..."
Marina:
"-"
NOE

Perla:
"Definitivamente, vivimos en la peor línea temporal de todas."
Marina:
"-"
NOE
Perla:
"-"

Marina:
"¡Bien hecho, equipo! Habéis luchado de forma increíble."
NOE
Perla:
"-"

Marina:
"¿Aún crees que estaría bien viajar al pasado para cambiarte de bando, Perla?"
NOE

Perla:
"¡Para nada! Estoy muy orgullosa de mi equipo."
Marina:
"-"
NOE

Perla:
"Pero no pienso renunciar a mi sueño. ¡Seguiré intentando desarrollar poderes!"
Marina:
"-"
NOE

Perla:
"Solo tengo que seguir practicando."
Marina:
"-"
NOE

Perla:
"¡Kiaaaaaaaa!"
Marina:
"-"
NOE

Perla:
"¡Creo que he notado algo!"
Marina:
"-"
NOE

Perla:
"¡Sí! ¡Fíjate en el reloj! ¡He viajado un minuto al futuro!"

Marina:
"Pero Perla..."
NOE

Perla:
"¡KIAAAAAAAAA!"

Marina:
"Si habéis participado en el festival, ¡los premios os esperan en la plaza!"
NOE



Results if Time Travel were to win
Perla's Dialogue
Marina's Dialogue
Region

Perla:
"El tiempo pone a todo el mundo en su lugar... ¡y os ha dejado en el pasado!"

Marina:
"Qué rabia..."
NOE

Perla:
"Hemos demostrado que viajar en el tiempo es el superpoder definitivo."
Marina:
"-"
NOE

Perla:
"¡Caminar entre dinosaurios y flipar, o con robots del futuro alucinar! ♪"
Marina:
"-"
NOE

Perla:
"¡Toma rima!"
Marina:
"-"
NOE
Perla:
"-"

Marina:
"¡Bien hecho, equipo! La próxima vez nos teletransportaremos a la victoria."
NOE

Perla:
"¡Nunca habrá próxima vez! Ahora soy capaz de controlar el tiempo, Marina."
Marina:
"-"
NOE
Perla:
"-"

Marina:
"Que hayas ganado el festival no quiere decir que tengas poderes de repente."
NOE

Perla:
"¿Eso crees? Espera y verás..."
Marina:
"-"
NOE

Perla:
"¡Kiaaaaaaaa!"
Marina:
"-"
NOE

Perla:
"Dame un momento. ¡Antes funcionó!"
Marina:
"-"
NOE

Perla:
"¡KIAAAAAAAAA!"

Marina:
"Si habéis participado en el festival, ¡los premios os esperan en la plaza!"
NOE



Spanish (Latin America)
Time Travel (Viajeros del Tiempo) vs. Teleportation (Teletransportadores) Announcement
Perla's Dialogue
Marina's Dialogue
Region

Perla:
"¡Es un enfrentamiento de superpoderes!"
Marina:
"-"
NOA
Perla:
"-"

Marina:
"¿Les gustaría poder viajar por el tiempo o teletransportarse?"
NOA

Perla:
"Viajar por el tiempo, sin duda."
Marina:
"-"
NOA

Perla:
"Podría volver a vivir los días más felices una y otra vez."
Marina:
"-"
NOA

Perla:
"Y nunca me han gustado los martes, así que podría saltarlos cada semana."
Marina:
"-"
NOA

Perla:
"Ganaría todos los combates al saber de antemano qué van a hacer mis rivales."
Marina:
"-"
NOA

Perla:
"¡Los reventaría, y luego iría al pasado para reventar a todos sus antepasados!"
Marina:
"-"
NOA
Perla:
"-"

Marina:
"Oye, tranquila, Perla."
NOA

Perla:
"O supongo que podría evitar algún catástrofe que ocurrió en el pasado."
Marina:
"-"
NOA
Perla:
"-"

Marina:
"¡Me gusta esa idea! ¿Como qué, por ejemplo?"
NOA

Perla:
"Si perdiera algún festival, podría volver en el tiempo para unirme al otro equipo."
Marina:
"-"
NOA
Perla:
"-"

Marina:
"..."
NOA
Perla:
"-"

Marina:
"Me encanta tu espíritu deportivo, Perla."
NOA
Perla:
"-"

Marina:
"¿No te preocupa la posibilidad de arruinar el futuro al cambiar el pasado?"
NOA

Perla:
"¡No! Solo haría cambios buenos. Como darles celulares a los calamarnícolas."
Marina:
"-"
NOA
Perla:
"-"

Marina:
"Claro... Pues yo quiero evitar paradojas, así que yo elijo el teletransporte."
NOA



Results
Perla's Dialogue
Marina's Dialogue
Region
Perla:
"-"

Marina:
"¡GANAMOS LOS TELETRANSPORTADORES!"
NOA

Perla:
"¡¿Cómo?! ¡NOOOOO!"
Marina:
"-"
NOA

Perla:
"No me gusta esta cronología..."
Marina:
"-"
NOA
Perla:
"-"

Marina:
"Bien hecho, equipo. Estoy orgullosa de ustedes."
NOA
Perla:
"-"

Marina:
"Y ahora... ¿vas a volver al pasado para cambiar de equipo?"
NOA

Perla:
"Claro que no. ¡Yo también estoy orgullosa de mi equipo!"
Marina:
"-"
NOA

Perla:
"Y tampoco voy a dejar de entrenar mi poder de viajar por el tiempo."
Marina:
"-"
NOA

Perla:
"Ya casi lo logro."
Marina:
"-"
NOA

Perla:
"MMMMMNNNN..."
Marina:
"-"
NOA

Perla:
"¡Ahí! ¡Creo que sentí algo!"
Marina:
"-"
NOA

Perla:
"¿Ves? Mira el reloj. ¡Ya avancé un minuto!"

Marina:
"..."
NOA

Perla:
"¡MMMMMNNNNUUUAAAAHH!"

Marina:
"¡Si participaron en el festival, recojan sus premios en el centro!"
NOA



Results if Time Travel were to win
Perla's Dialogue
Marina's Dialogue
Region

Perla:
"¡ASÍ ME GUSTAAAAAA!"

Marina:
"..."
NOA

Perla:
"¡Los viajeros del tiempo ganan siempre, en el pasado, el futuro y el presente!"
Marina:
"-"
NOA

Perla:
"¡Reclutamos a dinosaurios y robots para ayudarnos en nuestros complots!"
Marina:
"-"
NOA

Perla:
"¡VICTORIAAAA!"
Marina:
"-"
NOA
Perla:
"-"

Marina:
"¡Bien luchado, teletransportadores! La próxima vez ganaremos seguro."
NOA

Perla:
"¿La próxima vez? No habrá una próxima vez. ¡YO CONTROLO EL FLUJO DEL TIEMPO!"
Marina:
"-"
NOA
Perla:
"-"

Marina:
"Este... Sabes que no tienes el poder de viajar por el tiempo en realidad, ¿no?"
NOA

Perla:
"¡Eso es lo que crees tú! ¡Observa!"
Marina:
"-"
NOA

Perla:
"MMMMMNNNN..."
Marina:
"-"
NOA

Perla:
"Qué raro... Juro que funcionó antes."
Marina:
"-"
NOA

Perla:
"¡MMMMMNNNNUUUAAAAHH!"

Marina:
"¡Si participaron en el festival, recojan sus premios en el centro!"
NOA



Top 100
North America and Oceania
Time Travel
Teleportation
Europe
Time Travel
Teleportation