User:Awildmusk
From Inkipedia, the Splatoon wiki





Hello! I'm Awildmuskrat!
Hope your day's been going well.
How's it going?
I hope you'll stick around, Inkipedia has been nothing but friendly and supportive to many, so be bold! I'm less of a writer when it comes to wikis, so I'll be mostly making grammatical corrections and fixing links.
For any and all my gear builds, check out my Sendou!


Anyway, please enjoy your stay!
"
Pale summer moonlight shimmers on the seafloor.

An octopus, unaware that dawn will bring capture,
Rests within a trap, dreaming fleeting dreams. . .

"
S2 Stats​
S2 Stats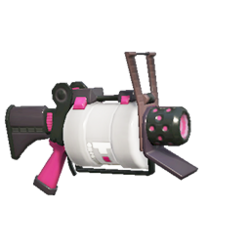 S3 Stats​
S3 Stats