User:Calamarie
From Inkipedia, the Splatoon wiki
Hello YourUsername! Welcome to my profile!
Hello! I'm Jacob my Octoling is calamarie I enjoy all things Splatoon and the articles on inkipedia. (Callie's better than Marie in my opinion) I love the octo expansion. Octoling (playable) is much better than inklings. I also love the soundtracks for splatoon too.
Calamarie is my friend Octoling she doesn't really like to talk so I'll tell YourUsername here story. She's a 17-year-old octoling that likes mako mart (I think I know why) and likes to splat Salmonids she only wears the same clothes (she didn't tell me why) also she has great skill with the Kensa Octobrush and the Custom Dualie Squelchers
Level: 26
Rank: B+
My favorite stage is sturgeon shipyard,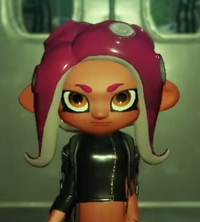 I love splatfests!!! I was lucky to share the final splatfest with my friend!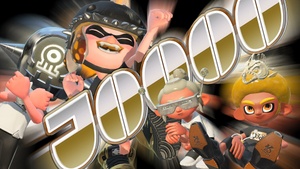 My gear

Current Gear (calamarie's gear)

Staaaaay fresh! XD

| | |
| | |
| --- | --- |
| | This user is a fan of Pearl. |
|
| | |
| --- | --- |
| 🎂 | This user has his birthday in 275 days. |