User:DJParticle/Pa
Jump to navigation
Jump to search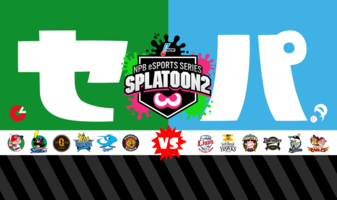 PLAY BALL!
Ah yes, baseball, the American Pastime! Invented just after the American Civil War, based on the British sport Cricket, baseball has become one of the biggest sports in North America, with high-profile teams and leagues spanning from Canada to Panama!
And with world travel getting more and more prevalent with the advent of air travel, it wasn't long before Americans brought this sport to the East, and Japan quickly took to it, first forming the Japan Baseball League in 1936, and then reorganizing in 1950 during the country's post-World War II reconstruction as Nippon Professional Baseball, as it is known to this day.
Just like North America's Major League Baseball, NPB is separated into two league conferences called the Central League and the Pacific League, though teams from both are located all across Japan. For short, the conferences are known simply by the first characters of their kana: Ce and Pa Leagues, similar to how we Americans refer to the American and National Leagues as "AL" and "NL". They also have a playoff season that culminates in the Japan Series, similar to the World Series of MLB.
Their rules are mostly similar to MLB, but with a slightly smaller and denser ball, and a limited number of extra innings allowed (allowing for ties). They also play in all weather conditions (save for dangerous conditions like typhoons), so rarely a rainout.
Now given that I'm an American, and knew very little about NPB going into this, I decided to do some research on the teams, and that was when I found the Fukuoka SoftBank Hawks:
They won a couple championships near the beginning of their franchise (1959,1964)
They had a HUGE championship drought that lasted decades, finally breaking in 1999.
They have since become the team with the most Japan Series wins of the 21st Century
Sound like any particular MLB team we know? ;) #RedSoxNation ;)
So I put my backing behind the Hawks' conference, the Pacific League, as did the vast majority of my friends list, initially making me think Team Pacific would easily have popularity.
When the Splatfest started, though, I rarely had a mirror match, while Team Central got many of them. This dynamic would chhange by the end of the Splatfest, however, making me think Team Pacific could eke out a win in that category after all.
The highlight of the Splatfest, however, was the Shifty Station. Unlike the last three stations, which prioritized taking "mid" as fast as you could, this one was a refreshing return to semi-normality...with one exception...
Oh the rolls did fly, and you had to be on your toes else you get bowled over by the spongy projectiles, but all in all, this was probably the most fun I've had on a Shifty Station in quite some time!
Also, thanks to Zen, Lunaaa, and iMad, I got my fastest Queenout time for a Japan-exclusive Splatfest at 1 hour 56 minutes!
I even did a second Splatfest stream the next night just for funsies. Got more losses than last time (mainly due to numerous instances of Team Central coming back in the last 30 seconds), but all in all this was really fun!
And I get to splat on that Shifty all over again next week as we go from America's Pastime, to going back in time! :)
I called it a sweep for Pacific, but it turned out Central got popularity after all. Pacific got the clout to win though, giving Marina an impressive 10-3 record in the Clout Era, and a 25-23 record overall. In the post-banter, she and Pearl basically made plans to catch an Inkopolis League game..after all, the Hozuki family (Pearl's family) OWNS THE LEAGUE! *heh*
Grab us some hot dogs on your way back, ladies! :)
Related Images
Screenshots
10x Wins