User:DJParticle/Warm Outer Wear
Jump to navigation
Jump to search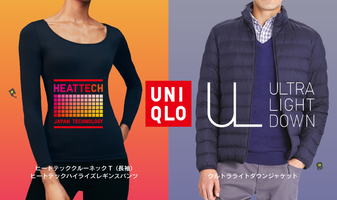 So Japan got their second sponsored Splatfest, while North America and Europe still haven't gotten any. This time, it was a lot less kid-centered, as the Uniqlo clothing company decided to let Inkopolis Square splat out which is more efficient. This to me is probably the most 'adult' a Splatfest has ever gotten.
I live in Minnesota. It gets cold here. It gets VERY cold here. I had never heard of Uniqlo (though I'd find out later that they DO have stores in the USA as well, most famously in New York City), so I had no idea of the quality of their merchandise, I just knew that ideally, you want BOTH layers to protect you from the cold.
But I had to choose one, and I went for Warm Outerwear, simply because the first defense against the cold is usually the best. What's underneath is more or less moot as long as there are layers. This was also the first time since Team Ketchup that I chose Marina's team, which I saw as a relief. After all, I actually like Marina better as a character (we DJs have to stick together!), but we just never clicked much on Splatfests, so finally being able to choose her side made me fangirl squee all over this Splatfest!
We got the Team Zen band back together for this fest, with my partner filling in for the one player from last time who didn't have the Japanese version of the game. With Zen hosting the lobby from Japan, we finished this Splatfest in just over 3.5 hours. We also kinda got attached to our team's color, sort of a faded lavender, not quite grey. Too bad it hasn't come back since.
Choosing Marina's team paid off in another way too, as this was the first Japanese Splatfest that my team won at.
I didn't have too much time to celebrate. I had to get some sleep toute suite, because this Splatfest weekend wasn't over yet!
Related Images
Screenshots
Splatfest Art