User:Malkiboy
From Inkipedia, the Splatoon wiki
This is a user page!


Please do not edit this without asking the user first, unless it contains anything that violates

Inkipedia's policy

.
| | |
| --- | --- |
| | WARNING: I'M GOING TO BE GOING TO SCHOOL, SO I CAN'T BE AS ACTIVE AS I AM. SORRY IF I DISAPPOINTED ANYONE. I DON'T KNOW HOW BUSY I'LL BE, SO I CAN'T SAY HOW OFTEN I'LL BE ON THE INKIPEDIA. KEEP ON EDITING IN MY ABSENCE! |





Malkiboy​
Malkiboy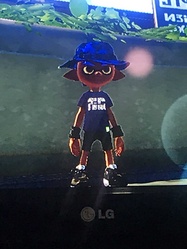 Malkiboy​
Malkiboy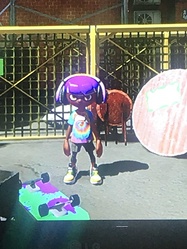 Hi! I'm Malkiboy, and I'm a Splatoon fan. You'll find me playing Splatoon at most. You're lucky if you're in a lobby with me, and even luckier if I don't disconnect due to Wi-Fi issues. I wish to play Splatoon 2 but with Nintendo Switch online and school, I can't.
I love the Squid Sisters and I love the songs of Turquoise October. I love Turquoise October's songs especially the ones in Splatoon 2. I love all of them so much that I can't choose a favourite (My least favourite song will probably be R.I.P and Octarmaments (but I love phrase 3 of Octarmaments)).
I'll probably be creating pages. I'm not sure about editing some pages. But we'll see.
Personal Opinions
Things I'd Like To See in Splatoon 3
Home customisation
More things to do
Want to see the Octarian world
Boy band hosting the Inkopolis News (even better, no news at all!)
See Calamari County and other places
Pages I've created
Additional Stuff
Thanks for visiting my page Visitor! You have no... edits! Keep on editing!
Did you know that you signed up on the ... sign up and join the Inkipedia!
Userboxes