User:P.J. GT/S1 Memorial Splat-Down
Jump to navigation
Jump to search
  S1 Memorial Splat-Down  ​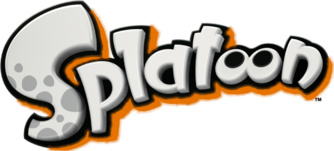 | | |
| --- | --- |
| Date: | August 7, 2021 |
| Start Time: | 3pm CDT |
| Color Set: | New Lifeform/Advanced Technology |
| Battles: | 18 |
This Minifest was the first of 2 Splatoon Series recap Minifests after Splatoon 3's release date was announced!
How to Join
User my Switch Friend Code: SW-1207-2946-2895.
Tell me if you want to join on my Talk Page. And practice up!
Stages
This Minifest only had Stages that originated from Splatoon 1.
Moray Towers
Port Mackerel
Kelp Dome
Blackbelly Skatepark
Walleye Warehouse
Arowana Mall
Piranha Pit
Camp Triggerfish
Ancho-V Games
Rules
The Stages were on random. Each one was played on twice before being removed, adding up to 18 battles.
Splatfest Tee Replica COULDN'T be used.
Squid-Bagging & Parties were TOTALLY unacceptable! If someone did the latter, that match had to be restarted.
The maximum number of players was 8. I didn't start the Event until this amount is met. Also, all players HAD to stay in the lobby for the duration of this Minifest.
Players
P.J. GT (Lobby Host)
ChessMaster
YOLO2020
Samurottlover
Pinezapple
Dedf1sh07
OctoRed
Timmy! BLZ
Off the Hook Dialogue
Announcement & Sign-Off:
Pearl's Dialogue
Marina's Dialogue
Region

Pearl:
"We got a Memorial Battle comin', Marina!"

Marina:
"Our friend Sally of Orange Team found a strange Battle invitation in a back alley."
NOA

Pearl:
"What's it say?"

Marina:
"It's an invite to a special Minifest that will honor the Turf Battles of Inkopolis Plaza of yesteryear! What fun!"
NOA

Pearl:
"Awesome! But MAN, she was extremely fierce back then! Trust me! If you fought her Team back then, you'd wish you stayed in bed!"

Marina:
"What made her be that good, Pearl?"
NOA

Pearl:
"Well... She had a violent grudge with the leader of the old Blue Team; Hunter."

Marina:
"Yeah, I remember them being arrested for robbing the Gallaria. But what was Sally's beef with them? And why'd you call it violent?"
NOA

Pearl:
"Whoooo boy...."
Marina:
"-"
NOA

Pearl:
"I'd have to tell you when we're off the air. It's too graphic..."

Marina:
"Don't tell me it's her kicking his "you-know-what"?! I saw it in the courtroom that day!"
NOA

Pearl:
"...Can you read what else the invitation says, please? We can discuss this later."

Marina:
"Alright, It says that specific Stages from that time will be used."
NOA

Pearl:
"Great. Garbage Moray and Walleye will be used..."

Marina:
"But that's not all! She says that there is going to be another event like this one next week! AND she's asking us to tutor her in a DJ/Rapping career afterwards!!"
NOA

Pearl:
"WHAT!?! That's sick! She'll be called: "MC.INFERNO"!"

Marina:
"Yeah! Let's go tear it up! Good luck to the players!"
NOA
Pearl:
"-"

Marina:
"(I feel bad for you now Three... I'm glad you're happy again!)"
NOA



Upcoming Minifest (FINAL)
Stay tuned (And FRESH!)