User:Samurottlover
Jump to navigation
Jump to search
Hello! I'm Samurottlover. I'm a devoted splatoon 2 player and I'm a profreshional salmon run worker. If you want to become my friends, you can enter my friend code below
Samurottlover (Cosmic Sky)​
Samurottlover (Cosmic Sky)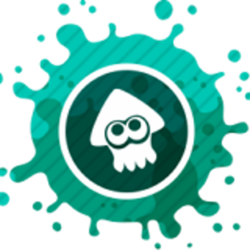 | | |
| --- | --- |
| Level: | 51* |
| Sunken Scrolls: | 100% |
| Ranked Battle: | Splat Zones : S+⁰ Tower Control : S+⁰ Rainmaker : S+⁰ Clam Blitz : S |
| Octo Canyon: | Complete |
| Octo Expansion: | Complete |
| Species: | Male Octoling |
| Favorite Mode: | Splat Zones |
| Favorite Type of Weapon: | Shooters, Rollers, Sloshers, Dualies and Brellas |
| Favorite Songs: | Tidal Rush, Fly Octo Fly, Ebb & Flow, Now or Never!, Ink Me Up, City of Color, Color Pulse, Fresh Start, Into the Light, Inkoming, & Broken Coral |
| Favorite in-game Band: | Off the Hook, Squid Sisters, Wet Floor |
Nintendo Switch Friend Code
Friend Switch Code: SW-8554-7436-9790
My Account Name: Cosmic Sky
I'll accept anyone friend request, except the friend req for just a prank or trick
Thank You!
My Gear and Weapon Sets
My fav sets are : Festive Party Cone, Juice Parka, and Moist Ghillie Boots.
My Clam Blitz sets are : Festive Party Cone, Pullover Coat and Honey & Orange Squidkid V + Inkbrush.
My Splat Zones sets are : Steel Helm, Steel Platemail and Steel Greaves + Aerospray PG.
I use variety of weapon, like : Aerosprays, Rollers, Brushes, Splattershot jr., Sploosh-o-matic, Nautilus, Mini Splattling,Tri-Slosher, Soda Slosher, Sloshing Machine, Bloblobler, Dapple Dualies, Splat Dualies, Tetra Dualies, Glooga Dualie, Sorella Brella, and Undercovers.
P.S. : Still learning with the Charger (still can't use it though (T-T))
Splatfest Teams
I'm only participate splatfest from the Chicken vs. Egg (2020) so, i don't participate in too many splatfest
Chicken vs. Egg (2020) : Team Egg (loss). I choose team eggs cuz i like eggs, sometimes i bored eating chicken. But with eggs, you can boiled it, fry it, make a cake, etc.
Trick vs. Treat (2020) : Team Treat (win). I choose team treat cuz candy and chocolate, even if i don't celebrate halloween cuz i'm a moslem & this is my first time encountering 100× battle and win.
Super Mushroom vs. Super Star : Team Super Mushroom (win). I choose team super muhroom cuz the super star only makes you invincible only for a few seconds. And also won my second and thrid 100× battles.
Barnsquids
Super Mushroom Barnsquid

This Barnsquid was awarded to anonym on 1/1/2021
for choosing team Super Mushroom in the Splatfest, Super Mushroom vs. Super Star
Tags
| | |
| --- | --- |
| | This user is a fan of Marie. |
| | |
| --- | --- |
| | This user is a fan of Pearl. |
| | |
| --- | --- |
| ⌚ | For this user, the time of day is 11:09. |