User:Snowwarrior92
From Inkipedia, the Splatoon wiki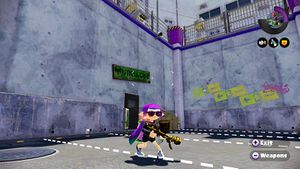 Hello I am Snowwarrior, and I practically live in Splatoon's hero mode. I find the story, levels, and enemy designs to be amazingly well done.
Status
Hey guys I have been extremely busy with work, but I will continue to contribute in any way I can.
Splatoon 2
I was already excited to learn about Splatoon 2, but after the recent release of information about Hero Mode I was left speechless or I would have been if I wasn't already. All joking aside I cant wait to experience the new Hero Mode and the story that has yet to be revealed
Update
I'm really enjoying the the new Hero Mode and can't wait to upload some pics from the new levels.
Likes and Dislikes
Likes
Hero Mode
Contributing in anyway
Dislikes
Splatfest
Past Splatfests
Splatfest Gallery
Awards