User:Snowwarrior92
From Inkipedia, the Splatoon wiki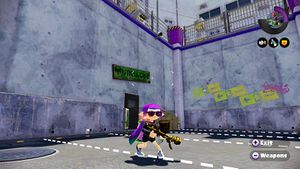 Hello I am Snowwarrior, and I practically live in Splatoon's hero mode. I find the story, levels, and enemy designs to be amazingly well done. I will occasionally play online if asked or if I get the urge to play with others.
I don't have Skype for obvious reasons but, you can contact me on my talk page.
Status
Hey guys I have been extremely busy with work, but I will continue to contribute in any way I can.
Likes and Dislikes
Likes
Hero Mode
Contributing in anyway
Dislikes
Splatfest
Past Splatfests
Splatfest Gallery
Awards