User
:
TomLegend101
From Inkipedia, the Splatoon wiki
This is a user page!


Please do not edit this without asking the user first, unless it contains anything that violates

Inkipedia's policy

.
Hello to whoever stumbles upon this userpage! Looks like that's you, kid!
I'm TomLegend101, a 21-year-old British gaming nerd who just so happens to be a big Splatoon nerd as well.
I've been playing the Splatoon games since June 2015, though I truly got invested in mid-2016 and it grew even further once Splatoon 2 dropped. My main weapons across all 3 games include the Wasabi Splattershot, Enperry Splat Dualies, N-ZAP '89, Sloshing Machine, and Splatana Wiper.
I'm always happy to help with any edits on Inkipedia, especially when it comes to grammatical changes and Splatfest-related topics!
Stay fresh!





S1 Stats​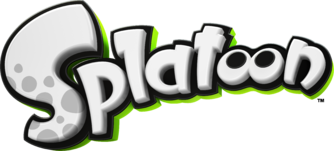 S2 Stats​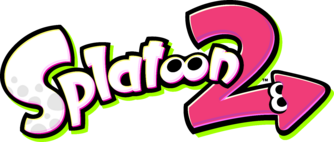 S3 Stats​





Splatfests I participated in
The only Splatfest in Splatoon 1 that I actually participated in was Callie VS Marie, so that game will not be accounted for.
Splatoon 2
Splatfest
Result
Clout
Reason for choosing team
Cake VS Ice Cream
(July 2017)
Loss

Clout system not yet introduced
Eating my birthday cake 6 weeks prior to the Splatfest being held made me realise how much more appetising cake looks and feels when compared to ice cream.
Mayo VS Ketchup
(August 2017)
Loss

Ketchup has always seemed more appealing to me. And also blood ink.
Flight VS Invisbility
(September 2017)
Win

Being able to fly has always been a dream of mine, just being able to go freely wherever you want and seeing all the sights.
Front Roll VS Back Roll
(October 2017)
Win

It's been morally wrong for years to hang toilet paper backwards, and I always question people's minds when I see it. Especially when Nana did it all the time.
Warm VS Cold
(November 2017)
Win

This one mainly stems from my own self-restricted diet, but I just feel like having warm breakfast wakes people up better and gives them a better start when compared to cold breakfast.
Film VS Book
(December 2017)
Win

I've always been more of a film buff, so it was a no-brainer.
Action vs. Comedy
(January 2018)
Loss

Comedy movies often seem more cheesy to me, and also the fact that you can get away with having comedy moments in other genres of films.
Gherk-OUT VS Gherk-IN
(February 2018)
Win

Well, duh.
Chicken VS Egg
(March 2018)
Loss

This was a bit of a hard one to go for, and required a lot of prior research before deciding my team.
Salty VS Sweet
(April 2018)
Loss

I don't see how many people can eat popcorn during a film and not like the taste of it.
Raph VS Leo
(Early May 2018)
Loss

Leo has always seemed cooler to me over Raph. Plus that light-blue ink colour is my favourite one yet.
Mikey VS Donnie
(Mid-May 2018)
Win

Took a lot of convincing for this one, but I eventually caved and went for the team that seemed to have less popularity.
Raph VS Donnie
(Late May 2018)
Win

After Donnie's first victory, I absolutely had to root for him again!
Pulp VS No-Pulp
(June 2018)
Loss

I've always seen pulp to be visually disgusting, and my fact still remains. The fact that companies need to SPECIFY "no bits" means that people would go cranky if they got the wrong type of orange juice!
Squid VS Octopus
(July 2018)
Loss

This one was honestly a gamble for me, and I would definitely switch to Team Squid if it was ever repeated in some form in Splatoon 3.
Adventure VS Relax
(August 2018)
Win

Even though I love the idea of relaxing while on holiday, my choice mainly stems from the fact that my family have often gone on camping holidays, as well as how I view every holiday as an adventure due to the excitement I get when visiting new places overnight.
Retro VS Modern
(September 2018)
Loss

86123 (Normal)
18190 (Pro)
This was another gamble for me, and probably the one I regret the most. I mainly picked Team Retro based on the fact that retro clothing seemed to be more colourful than a lot of modern clothes, and how I get nostalgic for old games I used to play when I was younger.
Trick VS Treat
(October 2018)
Win

173600 (Normal)
5870 (Pro)
Does anyone ever actually go for the "trick" when they answer the door for trick-or-treaters? Like, what good comes out of it?
Eat It VS Save It
(November 2018)
Loss

34860 (Normal)
N/A (Pro)
Honestly another gamble for me, and was the Splatfest I leaned closest to one team before changing my mind and choosing the other team. This was also the only Splatfest where I didn't achieve the King title due to being at MCM Comic Con for the Splatoon 2 UK Championship 2018 Grand Finals.
Hero VS Villain
(December 2018)
Loss

26132 (Normal)
22070 (Pro)
I strongly based my decision on the Smash characters represented, though looking back I do agree with the fact that villains are often more interesting characters.
Fam VS Friend
(January 2019)
Loss

83167 (Normal)
5710 (Pro)
At the time of this Splatfest, I'd never been the type of person to spend long nights out with friends, so therefore I was more keen on the idea of spending Xmas with family.
Pancake VS Waffle
(February 2019)
Loss

59232 (Normal)
9970 (Pro)
Pancakes have always looked more appealing to me, especially British ones.
Knight VS Wizard
(March 2019)
Loss

117730 (Normal)
5830 (Pro)
I had very little familiarity with the Harry Potter series at the time of this Splatfest (wouldn't get into it until July 2022), which I assume was why Team Wizard was so popular in the first place.
Hare VS Tortoise
(April 2019)
Loss

63957 (Normal)
N/A (Pro)
I gambled again on this one, as I mainly went for what I assumed at the time was the less popular team. Plus I kinda thought that the story of the hare and the tortoise would simply repeat itself with Tortoise winning.
Time Travel VS Teleportation
(May 2019)
Win

60669 (Normal)
5510 (Pro)
Time travel always seems like it mucks up people's timelines and can have consequences on today's society. Teleportation is something that I've personally always wanted, as I can just get somewhere I wanna be without delay!
Kid VS Grown-Up
(June 2019)
Win

60677 (Normal)
26470 (Pro)
Physically being a kid only lasts so long, but being a grown-up can last for you until you perish, and there's always time to ACT like a kid whenever you feel like it! Oh and also Judd supremacy.
Chaos VS Order
(July 2019)
Loss

326692 (Normal)
17160 (Pro)
While I still partly believe the world should always change, I'm a bit of a technology buff. Plus I wanted to show my support for Marina!
Mayo VS Ketchup (Rematch)
(May 2020)
Win

162131 (Normal)
3810 (Pro)
I'd always wanted to get my revenge on Team Mayo because the results for the original Splatfest were segregated for each region rather than combined, and no other Splatfest aside from Pokémon Red vs. Pokémon Blue in Splatoon 1 had done this.
Chicken VS Egg (Rematch)
(August 2020)
Loss

206169 (Normal)
4120 (Pro)
Revenge was needed on Team Chicken too!
Trick VS Treat (Rematch)
(October 2020)
Win

177871 (Normal)
7420 (Pro)
Same reason as the original Splatfest. Plus it was one of my favourites back then!
Super Mushroom VS Super Star
(January 2021)
Loss

154549 (Normal)
20940 (Pro)
Super Mushrooms only seem to be the barrier to getting ACTUAL power-ups, despite how iconic it is. Super Stars may be brief, but they pack a punch every time!
13 wins - 18 losses
Non-European Splatfests if I'd played in them
Bold indicates the team I would've chosen.
Splatfest
Reason for choosing team
Rock VS Pop
(July 2017)
TBD
Fries VS McNuggets
(September 2017)
Fries are without question the more popular choice, and since I don't eat fast food, I guess I'm going with the majority vote!
Dexterity VS Endurance
(October 2017)
I always like to be active and at the front lines, plus the artwork has Splat Dualies in them!
Vampire VS Werewolf
(October 2017)
My apologies to Wolf Link, but I gotta side with the creature I'd be more likely to transform into. Plus you at least still get to look "normal" compared to werewolves.
Lemon VS No Lemon
(November 2017)
Whatever this lemon thing, it sounds disgusting. Although I do like the smell of lemons.
Sci-Fi VS Fantasy
(November 2017)
TBD
Inner Wear VS Outer Wear
(December 2017)
I prefer to have extra layers of clothing when I'm outdoors rather than indoors as it's more likely for me to complain about the weather when that happens, so Team Outer Wear it is!
Sweater VS Sock
(December 2017)
You can often hide other shirts underneath the sweater if it turns out to be itchy. Plus the sweater actually fits the holiday mood a lot more than socks do!
Champion VS Challenger
(February 2018)
TBD
Money VS Love
(February 2018)
Money is temporary can't always buy you happiness, but love is forever and is a powerful thing. This is also my favourite Splatfest theme that Europe never got! (until Splatoon 3 that is)
Hana VS Dango
(Early March 2018)
The flower on Team Hana looks pretty, that's all there is to it really.
Newest VS Most Popular
(Late March 2018)
Tough cookie here, but I like to be amongst the cool and popular kiddos when it comes to trends.
Baseball VS Soccer
(April 2018)
Soccer has always appealed to me more as both a player and a spectator!
New Lifeform VS Future Tech
(April 2018)
I've always been much more of a technology buff.
Hello Kitty VS Cinnamoroll
(Mid-May 2018)
The only Sanrio character I'd ever had any sort of connection to before the Splatfest was Hello Kitty. Plus she's without a doubt the most iconic of them all, especially outside Japan!
My Melody VS Pompompurin
(Late May 2018)
I've always gravitated towards My Melody a lot more compared to Pompompurin, especially since she was a costume in Super Mario Maker! (alongside Hello Kitty)
Hello Kitty VS My Melody
(June 2018)
Same reason as before.
Mushroom Mountain VS Bamboo Shoot Vilage
(August 2018)
TBD
Fork VS Spoon
(August 2018)
Forks are more versatile to use during mealtimes, simples.
Tsubuan VS Koshian
(September 2018)
Koshian just looks less yucky.
Pocky Chooclate VS Pocky: Gokuboso
(November 2018)
TBD
Salsa VS Guac
(November 2018)
Salsa honestly just looks more visually appealing to me.
Boke VS Tsukkomi
(February 2019)
TBD
Central VS Pacific
(May 2019)
Blue ink. 'Nuff said.
Unicorn VS Narwhal
(June 2019)
Unicorns just seem a better fit for if I was in a fantasy world.
No Pineapple VS Pineapple
(June 2019)
Anything with pineapple in it sounds disgusting to me, simples.
Splatoon 3
Splatfest
Result
Title
Conch Shells
Total Clout
10x + 100x + 333x Victories
Splatfest Power
Most Used Weapon(s)
Reason for choosing team
Rock VS Paper VS Scissors
(August 2022)
Win
Rock Ruler +1
N/A
100K+
2/5 (10x)
N/A
N-ZAP '85
Splat Dualies
People always fear Rock as it's subconsciously the first one they think of when playing Rock-Paper-Scissors. In addition, using a fist to physically "attack" someone using Scissors feels satisfying. Also the blue ink.
Gear VS Grub VS Fun
(September 2022)
Win
Gear Ruler +5
47
367321 (Open)
7229 (Pro)
0/1 (10x)
1/2 (100x)
1921.3
Sloshing Machine
It's the most strategic option for when you're on a deserted island, and I like to be among strategic minds. It'll allow you to make camps and obtain/grow more food, too! And also I kinda gave into peer pressure since lots of my friends also chose Team Gear.
Grass VS Fire VS Water
(November 2022)
Loss
Fire Ruler +4
28
246158 (Open)
10118 (Pro)
3/6 (10x)
1696.4
Splat Dualies
I feel like the Fire element can create the most fear amongst those who come across it, and the red & orange colours help cement this in people's minds. Not only does this make you look like a badass, but combine that with the fiery powers of Charizard, Incineroar, and Fuecoco, and you've got a full team of powerhouses!
Spicy VS Sweet VS Sour
(January 2023)
Win
Sweet Ruler +6
33
107316 (Open)
38419 (Pro)
3100 (Tricolor)
4/5 (10x)
2128.0 (current best)
Tentatek Splattershot
It just seems like spicy and sour food both give you pain in your mouth, and that's no good! Food should be enjoyable, not painful!
Dark Chocolate VS Milk Chocolate VS White Chocolate
(February 2023)
Loss
Milk Chocolate Ruler +7
43
340405 (Open)
11069 (Pro)
77301 (Tricolor)
6/8 (10x)
0/1 (100x)
1694.5
Aerospray MG
Splash-o-matic
My heart has always been with Milk Chocolate, and always will be. While I at least understand why people would like Dark Chocolate, I just cannot get behind those who prefer White Chocolate, as I feel like it goes against everything chocolate stands for in both colour and taste. By far the easiest team choice of them all.
Nessie VS Aliens VS Bigfoot
(April 2023)
Loss
Aliens Ruler +5
42
448213 (Open)
6272 (Pro)
23109 (Tricolor)
6/8 (10x)
1/1 (100x)
1640.1
Splatana Wiper
Aliens have always been portrayed in pop culture much more frequently, and I've always personally believed that they can exist in the outer cosmos.
Power VS Wisdom VS Courage
(May 2023)
Loss
Courage Ruler +7
32
455379 (Open)
35045 (Pro)
161597 (Tricolor)
7/10 (10x)
1/3 (100x)
1854.8
Splatana Wiper
Splatana Stamper
This was a tough call for me between Power and Courage, but I went for Courage because I believe that it gives you the motivation to keep fighting in tough situations no matter what, which is what some of the best heroes in life strive to do. Plus one of my closest friends who is a HUGE Zelda nerd (+ Link cosplayer) was playing for Team Courage, so it was the best of both of our worlds!
Vanilla VS Strawberry VS Mint Chip
(July 2023)
Win
Vanilla Ruler +7
43
493075 (Open)
52578 (Pro)
65510 (Tricolor)
5/8 (10x)
1/1 (100x)
0/1 (333x)
1843.6
N-ZAP '89
When many people think "ice cream", they tend to default to "vanilla in a cone", which when combined with how it's the Team Vanilla artwork, proves it's the best one. Even though I DID try strawberry ice cream for the first time leading up to the Splatfest, it was a bit too sweet for my liking, therefore I couldn't entirely finish it the second time.
Money VS Fame VS Love
(August 2023)
Loss
Love Ruler +8
42
201752 (Open)
6222 (Pro)
19800 (Tricolor)
2/3 (10x)
1702.4
Splatana Wiper Deco
Splattershot Hero Shot Replica

If you prefer money or fame over being loved by all your friends & family, then you're pretty much heartless.
Shiver VS Frye VS Big Man
(September 2023)
Win
Shiver Ruler +5
43
393831 (Open)
247272 (Pro)
31482 (Tricolor)
10/19 (10x)
2/4 (100x)
1524.6
Sloshing Machine Neo
I've always resonated with Shiver more than with Frye and Big Man, primarily with her overall design, personality, and how I view her leadership skills.
5 wins - 5 losses
Template for if S2's Splatfest results used S1's scoring system (UNFINISHED)
The percentages for "Solo/Normal" and "Team/Pro" are each multiplied by 3, which gives us a point range similar to the Splatfest scoring system in Splatoon 1. In addition, the results are rounded to the nearest full number. As an example, the results for Cake VS Ice Cream would be as follows:
24% Votes 76%
49% x3 Solo 51% x3
53%x3 Team 47% x3
330-370
Teams denoted in bold were the actual winners, while teams in italics denote the winners if the old scoring system were used.
Splatfest
Results
Cake VS Ice Cream
(July 2017)
24% Votes 76%
49% Solo 51%
53% Team 47%
1-2
330-370
Mayo VS Ketchup (Europe)
(August 2017)
34% Votes 66%
51% Solo 49%
51% Team 49%
2-1
340-360
Tags
| | |
| --- | --- |
| 🎂 | This user has his birthday in 245 days. |




| | |
| --- | --- |
| ⌚ | For this user, the time of day is 07:08. |

| | |
| --- | --- |
| | This user is a fan of Marie. |

| | |
| --- | --- |
| | This user is a fan of Pearl. |