User:HazeL (WN)/Hamburger VS Cheeseburger
From Inkipedia, the Splatoon wiki
Hamburger VS Chessburger​
Hamburger VS Chessburger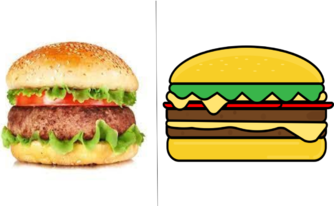 | | |
| --- | --- |
| Expected Time: | May 28th, 6:00 PM-8:00 PM EST |
| Color Set: | Ketchup vs. Mayo |
| Popularity: | 70% 30% |
| Battles won: | 10 2 |
| Winner: | Hamburger |
PLEASE NOTE: This ended early due to lack of interest but nice job Hamburger!
Intro
Hi! If You're on this page right now you know that this is the HAMBURGER VS CHEESEBURGER Splatfest! I will go over the rules and you will be able to join on this page! The time of the event is from May 28 Friday 6:00 P.M.(est)-8:00 P.M.(est) Buckle Up! it has started!
Rules
Wear Splatfest tee, it is required
Feel free to eat a Cheese or Hamburger when playing
If you want to be mod,make sure to get 2 friends or people who own a copy of Splatoon 2
Please write your signature on the team sheet
Make sure that you remember or have the scheduled time for the fest
TIME IS SUBJECT TO CHANGE
Colors are: Mayo vs Ketchup
Have fun and Splat on!
Mods
Yaxops
Code:1106-4183-9821
Team sheet
Team Hamburger
2. [UserName]
5.Splat god
(Yawshi Fan is also supporting Team Hamburger!)
Team Cheeseburger
1.Yaxops
4.
5.