User:Zombietoon
Jump to navigation
Jump to search
Welcome, YourUsername.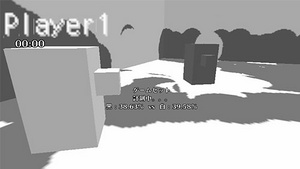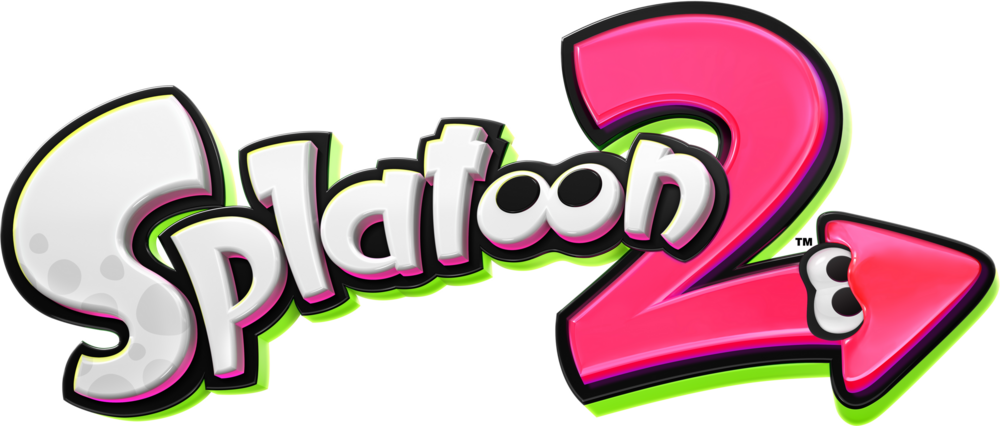 Zombietoon​
Zombietoon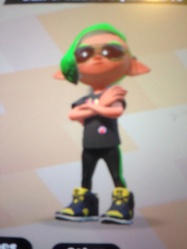 Hi! I'm Zombietoon, a devoted Splatoon 2 player. You'll most likely find me as a boy inkling with the "hippie" haircut, Do rag, cap and glasses, Takaroka Windcrusher,(or a Black Inky Rider with Ninja Squid)and a pair of Au's. My Inkling's name was Liam but he was embarrassed by that name so he gave himself the name Zombietoon. He has a bunch of different play styles and adapts to every situation. He is Chirpy Chips' number one fan and he loves the music he found in Inkopolis that wasn't on Mt. Nantai where he was born. He's a bit of an oddball and his favorite weapon is the
Heavy Splatling Remix, which just so happens to be the only Chirpy Chips-themed weapon. He is partial to Snapper Canal because the first stage he battled on was that during the Kid vs. Grown-Up splatfest. I'm currently level 46 and I have beaten Octo Canyon and have all hero weapon replicas. I accept all freind requests so feel free to send one. I use a wide variety of weapons but here are the ones you'll probably find me using
                                           Heavy Splatling Remix
                                           N-ZAP '89
                                           Aerospray PG
                                           Clash Blaster Neo
                                           Tenta Camo Brella
                                           Kensa Octobrush

I currently hold a record on Octo Samurai because I have beaten the level in 55 seconds with upgraded Hero Dualies using my signature User:Zombietoon/Hose Mode technique. I particularly enjoy Grizzco Industries and I'm a Profreshonal. I have weapon badges on the Heavy Splatling Remix and N-ZAP '89 AND... If I think you're really fresh, I'll send you a friend request! I've been playing Splatoon 2 for over 2 years and have had the online membership since April 2019. I'm working on becoming a patroller. GO TEAM CHAOS!!!I am A- in all ranked modes except Splat Zones where I am A+. Here is a link to my splatfest info. User:Zombietoon/Splatfest infopage. I came up with a little rap #Pearl "I'm The Champ Of Chaos watch me rap, I ink all of the turf on the map, and here's a bit of mock hats of to you 'cause you're not very fresh oh boo hoo. I hope that Splatoon 3 comes out soon and my fav weapon class is Splatlings. I created a tactic page: User:Zombietoon/strategies
Gallery
        Me.                 The guy I destroyed.

My Pages
My "taunts"
Things I hate
L-3 Nozzenoses
When people are good with the Splattershot Pro
Squiffers
.96 Gal.
Ink Storm
Base Camping(see Community Glossary )
When people are good with the Dualie Squelchers.
Octo Canyon levels that play Shooting Starfish
Barnsquids
250 Edits Barnsquid


This Barnsquid was awarded to Zombietoon
on Unknown for making 250 mainspace edits on Inkipedia.
Gold Barnsquid


This Barnsquid was awarded to Zombietoon
on 00:05, 5 July 2015 (UTC) for being #1 at Team Chaos.
My records
Splat total in one battle: 28 | Ink total in one battle: 2860 points | Total specials in one battle: 10
My Nicknames
Kensa .52 Gal.= Minnie Gun
Octarians= Octotargets
Inkfurlers= Ka-BOOMrollers
Heavy Splatling Remix= The Chirper
I have a S2 Inkling Boy amiibo named InkyPlaya
Z0|\/|ß¡€+00|\|
🦑(Talk)🦑 11:36, 9 March 2020 (UTC) I am no longer on my talk page but people can still use the Splatoon 3 section
My signature is all thanks to Flame and Fumple
Inkling Vocals
Woomy
Squimeedaily
Yehgimmeedis
Rhyes
Octoling Vocals
Userboxes
| | |
| --- | --- |
| | This user is a fan of ω-3. |
| | |
| --- | --- |
| | This user is a fan of Marie. |
| | |
| --- | --- |
| | This user is a fan of Pearl. |
Stage Schedule
Last fetched:
Jul 26 15:46 UTC
Last fetched:
Jul 26 15:46 UTC

Salmon Run
Schedule
Jul 25 12:00 - Jul 27 06:00 UTC
Jul 27 12:00 - Jul 29 00:00 UTC
Last fetched:
Jul 26 15:46 UTC

Splatfest
Schedule
News
21 July 2020
Today is the third anniversary of the release of Splatoon 2!
We should celebrate, by playing Splatoon 2! Perhaps, we could play in some sort of special event? Nintendo's got us covered!
Three Splatfest events have been announced, starting with the rematch of Chicken vs. Egg on 21 August 2020!
Stay Fresh!