Vending machine
Jump to navigation
Jump to search
Vending machines appear all over Inkopolis. They provide items such as snacks, beverages, cash and tickets.
Splatoon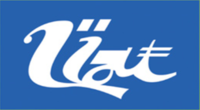 In Splatoon, the vending machines' (じはんき) company logo appears on vending machines and on containers with drinks.
In Splatoon 2, the vending machines' logo does not appear on vending machines anymore, instead appearing on the "Splat" weapons, the

Inkjet and

Tenta Missiles.
Locations of vending machines:
Splatoon 2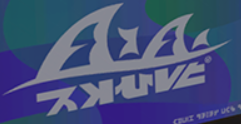 The logo on the vending machines has been changed.
Locations of vending machines:
Octo Expansion
A vending machine can be found in the back of A00 Central Station. The look of the vending machine is very different compared to other vending machines found elsewhere in Inkopolis due to the disconnect between the areas. It is turned off and unusable for the majority of the campaign, but upon returning to the Deepsea Metro after the completion of Turf War, C.Q. Cumber informs Agent 8 that they can now use it, now being turned on with the lights glowing. Talking to C.Q. Cumber again will inform Agent 8 that they can travel to any qualifying stations marked on the map and talk to him on the platform to receive a mem medal. Agent 8 can collect ten medals, and they are used to redeem items from the vending machine.
There are ten medals to collect. After spending all medals Agent 8 has on them, the vending machine reverts to spending 15,000 CQ Points for an item.
Gallery
Splatoon
Splatoon 2
Pre-release image of the game showing Murch and the early design of the side of the vending machine behind him.

Logo of the vending machine on one of the containers in Port Mackerel.

The logo of vending machines on the Inkjet tank.

The logo of vending machines are marked on the Tenta Missiles.
Octo Expansion
Names in other languages
Language
Name
Meaning
 Japanese
じはんき
Ji hanki
Vending machine