Jimbo-chan
Jump to navigation
Jump to search
This page or section is under construction.




Please excuse its informal appearance while it is being worked on. We hope to have it completed as soon as possible!
Can you help us get it done?
The real world!




This article or section discusses events, locations, people, or objects found in real life.
Jimbo-chan​
Jimbo-chan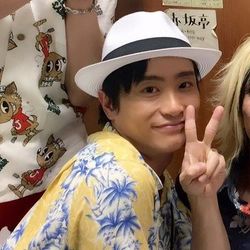 Born
8 April 1979 (age 40)
Birthplace Unknown
Real Name
Yasuhiro Kojima
Native Name
小島億洋
Pseudonym
jimbo-chan
じんぼちゃん
Instrument(s)
Drums
First Game
N/A
Latest Game
N/A
Occupation
Drummer
Role(s)
Drummer at multiple live concerts
Current Location
Japan
Yasuhiro "jimbo-chan" Kojima is a drummer who has performed at multiple live concerts.
Gallery