Music
From Inkipedia, the Splatoon wiki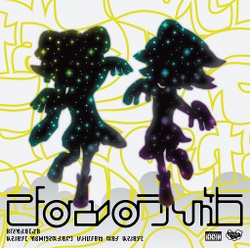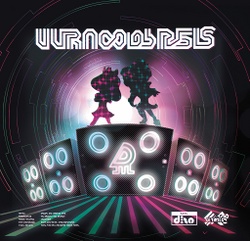 For the music minigame Squid Beatz, see arcade machine.
This page is a collection of the various pieces of music found in the Splatoon series. Though the series' music is composed by Toru Minegishi, Shiho Fujii, and Ryo Nagamatsu, the various tracks are considered to be produced by a number of in-universe musicians and bands.
Splatoon
General
Multiplayer
Splatfest
Octo Valley
amiibo
Splatoon 2
General
Multiplayer
Splatfest
Salmon Run
Octo Canyon
Octo Expansion
Splatoon 2 Global Testfire
Final Splatfest
Splatoon 3
Conjecture




This article or section involves something that has not been specifically named.
The name(s) presented could be conjectural.
General
Multiplayer
Splatfest
Salmon Run Next Wave
Return of the Mammalians
Fictional Band
Song Name
Audio
N/A
The Crater
Crater Mission
Onward!
DJ Octavio Battle
Squid Sisters Introducation
Future Utopia Island (Site 1)
Cozy & Safe Factory (Site 2)
Cryogenic Hopetown (Site 3)
Landfill Dreamland (Site 4)
Eco-Forest Treehills (Site 5)
Happiness Research Lab (Site 6)
Level Entrance (Silver Kettle)
Level Entrance (Gold Kettle)
Alterna Mission 1 (Action)
Alterna Mission 2 (Funky)
Alterna Mission 3 (Synth)
Alterna Mission 4 (Chill)
Alterna Mission 5 (Daft Punk-ish)
Alterna Mission 6 (Superhero)
Alterna Mission 7 (Bang Bing)
Alterna Mission 8 (Puzzle)
Alterna Mission 9 (Spy)
Alterna Mission 10 (Gauntlet)
Alterna Mission Clear
Deep Cut Introduction
Deep Cut Boss
Alterna Boss Clear
Building the Tool Cutscene
Rocket Intermission 1
Rocket Intermission 2
Rocket Intermission 3
Rocket Intermission 4
Rocket Intermission 5
Alterna Space Center Entrance
Alterna Space Center Hanger & Lift
The Spirit Lifter Steerage & First Class
Final Boss Appears Cutscene
Cap'n Cuttlefish Theme (Squid Form)
Deep Cut's Assistance Cutscene
Mr. Grizz Showdown (Phase 1)
Mr. Grizz Showdown (Phase 2)
Mr. Grizz Showdown (Phase 3)
Calamari Inkantation 3MIX
Hairmaggedon
Wave Goodbye
Level Entrance (After Alterna)
Tableturf Battle
Area
Fictional Band
Song Name
Audio

Tableturf Battle
N/A
Main theme
Now or Never!
Victory
Defeat
Level Select
Deck Select
Deck Edit
External Links
YouTube Playlists
Downloads
See also
Notes