#6 frisk
From Inkipedia, the Splatoon wiki
#6 frisk​
#6 frisk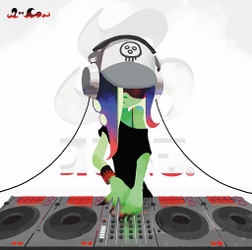 The correct name for this article is #6 frisk. The substitution of the # symbol with the "fullwidth" # symbol is due to technical restrictions.
#6 frisk is a song by Dedf1sh.
Description
The song begins with a drumroll. Then, two chiptune glissandi appear, alternating four times, accompanied by a steady drum beat, which is repeated throughout most of the track. After a short break and a drumroll, this repeats with additional chiptune sound effects and some deep melody, played four times. After another break and a drumroll, a rising synth instrumental plays twice, with the second one being slightly extended as a break before the song repeats with a drumroll. It is generally used in stations focused on traversing to the goal.
Etymology
Frisk means an enjoyable event, or a playful leap, considering that this song plays in stations focused on traversing and movement, such as jumping.