Octo Canyon (mode)
This article is about the mode. For the location by the same name, see Octo Canyon.
Octo Canyon
Octo Canyon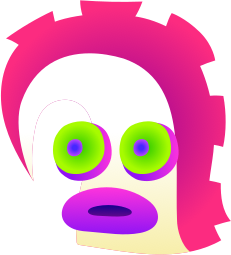 Octo Canyon (also known as Hero Mode) is a singleplayer game mode in Splatoon 2. It involves the player donning the Hero Suit handed down from Agent 3 (although both Hero Suits look dissimilar) and venturing into a hidden, underground canyon where the Octarians have relocated to since the events of Splatoon, to rescue Inkopolis Squares' stolen Great Zapfish and re-defeat the Octarian army.
Gameplay
Octo Canyon functions in the almost exact same way as Octo Valley did, with the addition of new enemies and new mechanics. The Player is given many different weapon choices as the story progresses in Octo Canyon. They are given to Agent 4 from Sheldon, and they include the Hero Shot, the Hero Roller, the Hero Charger, the Hero Dualies, the Hero Brella, the Hero Splatling, the Hero Blaster, the Hero Slosher, and the Herobrush. Players will again battle Octarians once in a world from Suction-Cup Lookout to Cephalon HQ.
Mechanics
See more: Mechanics

Many mechanics make a return in Octo Canyon that made their first appearance in Octo Valley, with the addition of various new mechanics. These include Ride Rails, Inkfurlers, and Bounce Pads.
Stats
Main article: Octo Canyon (mode)/Stats
Missions
Sector 1
Sector 2
Sector 3
Sector 4
Sector 5
Equipment
Similar to Octo Valley, players wear the Hero Suit and use a wide variety of weapons.
Hero Suit
A new Hero Suit is worn by Agent 4. It is primarily neon-yellow and has headphones similarly shaped to that of the first hero suit. This suit acts like an armor collectible in that it allows the player to take damage that would normally kill them once- then it needs to regenerate. While regenerating the suit, the player is slowed down. While in certain missions, Agent 4 can find Armour. It comes in cases found in various parts of the level. You can have up to two cases on at a time and it allows you to take damage that would normally kill you. If you finish a mission with any amount of armour on, you are rewarded with 10 extra power eggs.
Hero Weapons
Ink Tank
The Ink Tank contains the ink consumed when using Main Weapons or Sub Weapons. Its ink supply can be replenished by swimming in ink. It can be upgraded twice with Power Eggs and Sardinium, increasing its capacity.
Splat Bomb
Octo Canyon's Splat Bombs functions like those found in Inkopolis. They are four-sided and look almost identical to those in Octo Valley. They explode a short while after hitting the ground.
Curling Bomb
The Curling Bomb works like Inkopolis' ones. They travel across the ground, bouncing off walls, and explode after a set amount of time. Holding down
will make them travel for a shorter distance before exploding. They can be unlocked with Sardinium and Power Eggs.
Autobomb
The Autobomb works just like the ones in Inkopolis. After hitting the ground, they will run towards any target they find in a certain radius, then start to explode. If they don't find a target, they will start exploding right away. They can be unlocked using Sardinium and Power Eggs.
Trivia
If the player enters Octo Canyon as an Octoling they will revert back to their latest Inkling they used, and switch back to an Octoling once the player returns to Inkopolis.
Gallery
An Inkling looking at Marie standing on the Octo Canyon entrance.
This article or section is a stub.
You can help the wiki by

adding

to it.
To do:
Add more sections-- reminiscent of Octo Valley (mode) page but not exact.
Fix some of the existing sections to not be as similar to the sections on Octo Valley (mode) page.
Fix/add new ink colors for Octo Valley / missions.
Create more pages to get rid of defect links.
Add the extra Hero weapons to the equipment list.

edit