DJ Real Sole
From Inkipedia, the Splatoon wiki
DJ Real Sole​
DJ Real Sole
| | |
| --- | --- |
| Species | |
| Height | |
| Hair color | |
| Eye color | |
| Age | |
| Gender | |
| Relations | |
| Location | Inkopolis |
| Shop | |
| Members | |
DJ Real Sole is a musician in Splatoon 2. They have never been seen, but they are credited in Squid Beatz 2 and Splatune 2 for their music.
Songs
Main article: Music
DJ Real Sole's only known song is New You, four variations of which can be heard in the shops in the Galleria:
Unlike Lookin' Fresh from Splatoon, there is no original version of New You, since the default version of the track is a medley of all four of the variations.
Trivia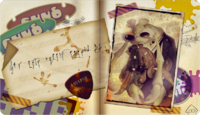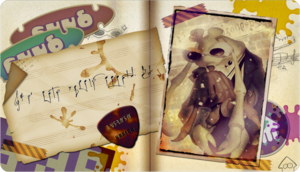 Sunken Scroll 6 in Splatoon 2 shows a picture of Bisk and a music sheet of New You, hinting that he may be DJ Real Sole.

A sole is the bottom part of a shoe (the type of gear that Bisk sells), further hinting that Bisk might be DJ Real Sole. However, a sole is also a type of flatfish, so this may just be a fish pun.

The album cover for DJ Real Sole has a sticker similar to the Parental Advisory sticker, used on explicit music.
It is revealed in HaikaraWalker that PAUL, the DJ for the band SashiMori, uses DJ Real Sole's music as a source for his mixing.[1]
References