The Plan
Jump to navigation
Jump to search
Conjecture




This page involves something that has not been specifically named.
The name(s) presented in this article could be conjectural.
The Plan​
The Plan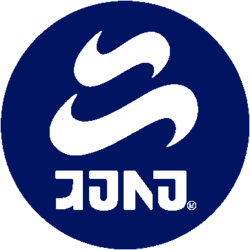 The Plan is a song from the Octo Expansion.
Description
The Plan is an electronic song and incorporates features from many other songs from the game. Initially, it could be heard at only one point of the game, the cutscene when Off the Hook are devising a plan to defeat Commander Tartar, and therefore the song is built around the cutscene. The first part is panicked, energetic and chaotic, starting with heavy percussion, and soon after samples the vocals from Nasty Majesty. The section also includes brief samples from the intro of Color Pulse at 25 seconds, and the segue from the DJ Octavio remix of Bomb Rush Blush at 43 seconds. The track eventually transfers to a more downbeat section, interpolating Marina's singing from a section of Shark Bytes in the underlying notes, with the orchestral motifs of #19 bless playing soon after. The track then cuts out at around 1:17 to coincide with Cap'n Cuttlefish asking what he can do to help. The song then repeats an earlier part, as the production builds up until the track finishes.
Other versions
The Plan (Inkopolis News)
Whilst announcing the Chaos vs. Order Splatfest, when Pearl says "'Rina, do you remember why we started Off The Hook in the first place?", the regular Inkopolis News music stops playing, and when Pearl says the next line: "We were sick of hearing the same stale top-20 songs on repeat EVERY DAY.", a slightly altered version of The Plan plays. It is mostly the same, but where the pause for the Cap'n's dialog would be, it instead loops the track. It stops playing once the Splatfest announcement segment is over.
Etymology
The name of the song, The Plan, comes from the fact that they are planning against Commander Tartar during the final boss fight.
Names in other languages
Language
Name
Meaning
 Japanese
作戦
sakusen
Strategy