Chopscrewey
Jump to navigation
Jump to search
This page or section is under construction.


Please excuse its informal appearance while it is being worked on. We hope to have it completed as soon as possible!
Can you help us get it done?
Chopscrewey​
Chopscrewey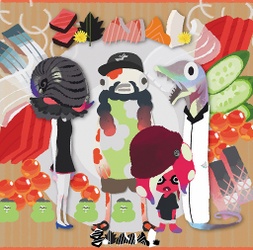 Chopscrewey is a song performed by SashiMori.
Etymology
'Chopscrewey' comes from 'Chopped and Screwed,' a name for a Hip-Hop remixing technique, and Chop Suey, a Chinese-American dish. There is also a real-life band similar to SashiMori called System of a Down which made a song called Chop Suey similar to Chopscrewey.