Happy Little Workers
From Inkipedia, the Splatoon wiki
To do:




Requires Splatoon 2 and 3 audio files (including Splatoon 2's boat theme). edit
Happy Little Workers​
Happy Little Workers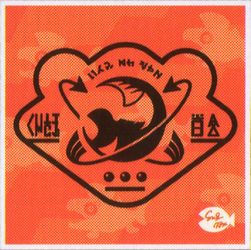 Happy Little Workers is a song performed by Grizzco Industries.
Description
Happy Little Workers has a very unorthodox production and is very similar to the other Grizzco song, Ever Further. A repeating sound effect as the one heard at the beginning of Ever Further is heard, and the song has alot of unorthodox sound effects, pipe instruments and what appear to be heavily edited Inkling vocals. Happy Little Workers plays in the Grizzco building in Inkopolis Square, where the player chooses which mode to enter. It can also be heard in Squid Beatz 2, with a maximum score of 91 and 166 in Normal and Hard modes, respectively.
Remixes and covers
Happy Little Workers (Splatoon 3)
In Splatoon 3, a remix of Happy Little Workers is used in place of the original. While the melody is the same, the initial vocals are altered drastically, starting with heavily distorted, off-pitch vocals. The song eventually transitions into the original vocals.
Other Versions
In Inkopolis Square, whilst near the Grizzco building, a version with higher bass and echo is heard.
A version of Happy Little Workers plays in the opening for Salmon Run. The song uses the main melody for the original track, played on a piano-like instrument with a heavy echo.
A version of Happy Little Workers plays in the opening for Salmon Run Next Wave. It is the Splatoon 3 version with a radio-like filter, implying that it is playing on the helicopter where the opening takes place from.
Etymology
Names in other languages
Language
Name
Meaning
 Japanese

カガヤクンデス・マーチ


Kagayakun-desu Māchi [note 1]
"You'll Be Shining" March
Translation notes