Ever Further
Jump to navigation
Jump to search
Ever Further​
Ever Further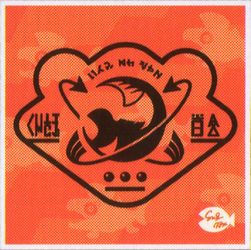 Ever Further is a song performed by Grizzco Industries.
Description
Ever Further has a very unorthodox production and is very similar to the other Grizzco song, Happy Little Workers. It features a lot of abstract sound effects and various different Inkling vocals, all combined with various pipes and drum beats. It starts off with a short drum intro, then a section with repeated singing, punctuated by cheers in the background. Then a pipe solo begins, accentuated by various sound effects, then the same sound effect as the one heard at the beginning of Happy Little Workers is heard. Ever Further plays once a Salmon Run match ends, regardless of whether the player's team wins or not. It can also be heard in Squid Beatz 2, with a maximum score of 45 and 108 in Normal and Hard modes, respectively.
Trivia
Ever Further is the first 'match complete' song in the series that serves as both the victory and failure theme.
Etymology
Ever Further refers to carrying on no matter what the result, possibly due to its use during both successful and unsuccessful Salmon Run matches.
Names in other languages
Language
Name
Meaning
 Japanese
キット・モット
Kitto Motto
Surely, Further