Smoke and Mirrors
From Inkipedia, the Splatoon wiki
Smoke and Mirrors​
Smoke and Mirrors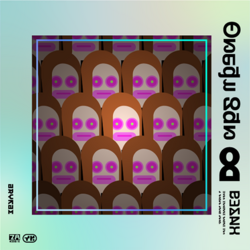 Smoke and Mirrors is a song by Octoplush.
Description
Smoke and Mirrors is an electric song which does not use vocals. The sound seems to echo, to try and convey a calm mood.
Etymology
The term "Smoke and mirrors" means confusing or misleading information. This song is mainly used in puzzle based missions, like Switching Things Up and Become One with Your Smallfry. It is also used in missions where you have to complete a structure, for example Relic Restoration and Amusing a Bemused Muse. Its usage in Low Viz, High Risk is most likely because the level uses fog, as smoke is very similar to fog.
Names in other languages
| Language | Name | Meaning |
| --- | --- | --- |
|  German | Smoke and Mirrors | Same as English |