Nine Out of Tension
From Inkipedia, the Splatoon wiki
Nine Out of Tension​
Nine Out of Tension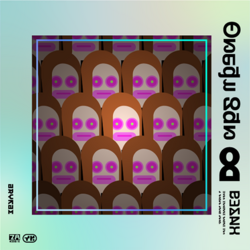 Nine Out of Tension is a song by Octoplush.
Other versions
Nine Out of Tension (September 2021 Direct)
Nine Out of Tension was first heard in the reveal trailer for Splatoon 3's Hero Mode on September 2021 Direct.[1] The song starts playing about 53 seconds in, after a static noise interrupting Clickbait. The song is more fast-paced than the one heard in-game.
Trivia
This song could be considered the main theme of Return of the Mammalians, as it plays in the mode's reveal trailer and in the first level of Alterna.
This song samples parts of Tentacular Circus.
The song name is capitalized differently in the English localization of Splatoon 3, with the "O" in "Out" being uppercase, while it is lowercase in all other localizations, including in Splatune 3.
Etymology
The title is a pun on the phrase 'nine out of ten', which is generally used as a high-up level on a scale, with the highest generally being 'ten out of ten'.
Names in other languages
| Language | Name | Meaning |
| --- | --- | --- |
|  Japanese | Nine out of Tension | |
|  Dutch | Nine out of Tension | |
|  French | Nine out of Tension | |
|  German | Nine out of Tension | |
|  Italian | Nine out of Tension | |
|  Russian | Nine out of Tension | |
|  Spanish | Nine out of Tension | |
|  Chinese | Nine out of Tension | |
|  Korean | Nine out of Tension | |
|  Internal | BGM_Mission_Stage_Alterna_01 | |
References