Inkopolis News (song)
Jump to navigation
Jump to search
Inkopolis News (Off the Hook)​
Inkopolis News (Off the Hook)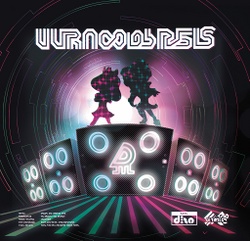 Inkopolis News​
Inkopolis News
This article is about the song. For event where this song plays, see Inkopolis News.
Inkopolis News is a song.
Description
Inkopolis News is an upbeat pop instrumental, that is named after and serves as the theme song for Inkopolis News. The version in Splatune contains the proper ending heard after the News is finished while the file extracted from the game just fades out. It is played in the background of Inkopolis News except for during Splatfests, where the instrumental of City of Color played instead. It can also be heard in Squid Beatz.
Remixes and covers
Inkopolis News (Off the Hook)
A remix was composed for Splatoon 2, and unlike the original, Off the Hook is credited as the performer. It is a very different composition from the original, with much more electronic production, Pearl and Marina briefly sing in the intro, along with the incorporation of Marina's record scratches. A sound effect is played briefly when stages are displayed during gameplay
Inkopolis News (Splatune 2)
Mostly the same as the original Off the Hook remix, however throughout the second half of the track, the same record scratch sound effects heard while stages are announced in Inkopolis News are heard. They are heard at roughly 0:50 and 1:04, and they both are played two times each, imitating the two stages per mode.