Battle Defeat
From Inkipedia, the Splatoon wiki
This article is about the battle defeat theme in Splatoon. For the battle defeat themes in Splatoon 2, see Ink Another Day.
For the normal battle defeat theme in Splatoon 3, see Learning Curve. For the Splatfest battle defeat theme in Splatoon 3, see Shinsan Name Manta.
Battle Defeat​
Battle Defeat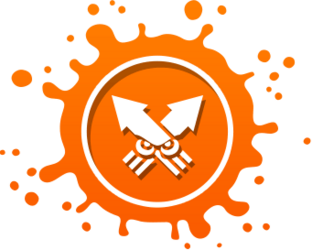 Battle Defeat is a song.
Description
The song consists of two parts: the short defeat jingle that plays at the beginning as the results are declared, and the main part of the song that loops over the results screen. If the player wins the match, Battle Victory plays instead. It is a gloomy theme, meant to convey the despair felt after the loss of a match, featuring prominent electronic sound effects and drum beats. The jingle has a "burp" sound, quite similar to various Turquoise October songs. It can also be heard in Squid Beatz, and it is included in Splatune, however the jingle is split into a separate track.
Remixes and covers
Defeat - Jingle
Unlike the original, this version just plays the opening jingle, leaving the looping victory theme as a separate track in every instance, not just in Splatune. Compared to Splatoon 2's victory jingle, which is near identical to the first game's, the defeat jingle is a more extensive remix, eschewing the "burp" noises of the original. It plays before its replacement in Splatoon 2, Ink Another Day.
Trivia
Etymology
Names in other languages
Language
Name
Meaning
 Japanese

バトル 負けリザルト


Battle – Make Result
Defeat – Results