User:Yoshi0621
Jump to navigation
Jump to search
Hi! I am Yoshi0621. Splatoon is one of my favorite games. I do not own the first one, but I own the second. I think this is one of the best series Nintendo has created.
(I'm still working on tweaks for this, I'm working with Toomai from SmashWiki.)
Stuff about me
Yoshi0621​
Yoshi0621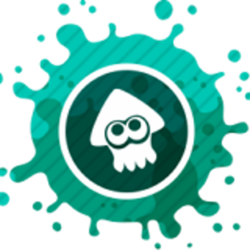 I play Splatoon 2 a lot in my free time. Oh yeah, I'm also developing an app (Well, I'm learning Java first...)! The name is still pending, but it may be called SplatStat. If you have any other suggestions, edit this page ONLY UNDER HERE (Add more rows, if needed):
| Name suggestion | Your username |
| --- | --- |
| SplatStat | Yoshi0621 |
Questions? Comments? Suggestions? Maybe even help develop? E-mail me be going down to the Email this user section, or click here.
Where you can find me
I've got a YouTube channel, Hoodie the Wolf!
I'm also on Fandom as Hoodie the Wolf.
App overview
SplatStat (formerly SplatPal) is the way to manage your Splatoon stats, meet fellow fans, share friend codes, and more. Customize your avatar, get weapon details without Sheldon talking up a storm, and track battle wins and losses. Current features:
Community tab- Meet new users, live it up, and share FCs.
Profile- Customized user pages, pin what you want (and don't want.)
Stats- Manage stuff such as level, clothes, and collectibles.
More to come!- Suggest one if you wish.
What I'm doing on the wiki
I'm on the Quotes project. To see my contributions, click here.
I regularly do normal things, like update an error and stuff like that.