Competitive
:
All Stars Squads 1
From Inkipedia, the Splatoon wiki
Unofficial!
This article discusses content that is not part of the official
Splatoon series
canon but is part of the community or competitive gaming space.
Splatoon 2​
All Stars Squads 1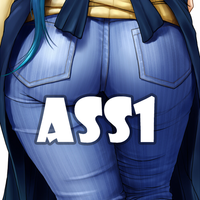 Location
North America
Europe
Captain
fuzzy
swifT
WALKMAN04
Created
December 8th, 2015
Player Changes
All Stars Squads 1 (ASS1) was a competitive Splatoon team.
History
Originally, the team existed as a group of competitive Splatoon players who would casually play together in the now inactive Imperious Lounge Discord server. Most notably, they would always play in the Squads 1 voice channel, eventually adopting their name from said voice channel. During mid December, 2015, the team decided to establish itself as a competitive Splatoon team, known for exclusively entering tournaments from the Japanese competitive community. However, during late December, 2015 and early January, 2016, they slowly branched off into the western scene, only this time with a slightly different roster.
On January 29th, 2016, All Stars Squads 1 disbanded.
Members
マナベ
Ai-
DTM
fuzzy
Sly
swifT
Vesetnet
WALKMAN04
weilin
ynnaD
Tournament Placements
References