Competitive
:
Hakushi
From Inkipedia, the Splatoon wiki
Unofficial!
This article discusses content that is not part of the official
Splatoon series
canon but is part of the community or competitive gaming space.
Splatoon 2​
Hakushi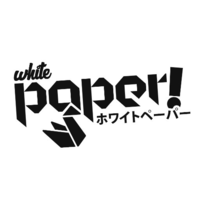 | | |
| --- | --- |
| Location | North America, Europe |
| Captain | Kirito |
| Created | August 2nd, 2016 |
| Player Changes | |

Hakushi (HKS) (Japanese: 白紙), also known as White Paper!, formerly known as both Containment Unit Meme and Army*, was a competitive Splatoon team. Their name and logo was an homage to Black Paper!. One of their former names was an homage to Meme Containment Unit.
History

The team was the result of the merge between former members of On The Bounce and Team Infinity.
On September 3rd, 2016, the team officially announced the temporary departure of former member, founder, and captain Kirito from the team.[1] Soon after, the team was re-branded, this time under the Army* name.[2] On September 6th, 2016, former member and captain Mystic officially announced his temporary departure from both the team and competitive Splatoon as a whole.[3] In early October, 2016, the team changed their name from Army* to Hakushi.
On November 7th, 2016, Hakushi disbanded.[4]
Members
Bran
Kirito
Mystic
Rilakkuma
Wil
Leagues Under the Ink
For the main article, see Leagues Under the Ink.
Season 3
They were in Division S (GROUP B).
Tournament Placements
Tournament
Date
Place
SCL 21
August 6th, 2016

3rd

[5]
SCL 22
August 20th, 2016

5th

[6]
NNCL Astral II
August 26th, 2016

3rd

[7]
Inkstorm 4
August 27th-28th, 2016
5th
Spyke It Up!
September 2nd, 2016

1st

[8]
Bleck n Spoon Weekly #2
September 22nd, 2016

3rd

[9]
NNCL Astral IV
September 23rd, 2016

7th

[10]
Bleck n Spoon Weekly #5
October 13th, 2016
1st [11]
Golden Friday 1
October 13th, 2016
2nd [12]
Friday Night Splatdown 5
October 14th, 2016
5th [13]
Monsoon Weekly #1
October 16th, 2016
2nd [14]
Bleck n Spoon Weekly #6
October 20th, 2016
5th [15]
Autumn Breeze
October 23rd, 2016
1st [16]
Monsoon Weekly #4
November 6th, 2016
3rd [17]
Baguetti Cup
December 17th, 2016

5th

[18]
Tiny Takenoko Tournament
January 22nd, 2017
2nd [19]
References