User:P.J. GT/S2 Memorial Splat-Down
Jump to navigation
Jump to search
  S2 Memorial Splat-Down  ​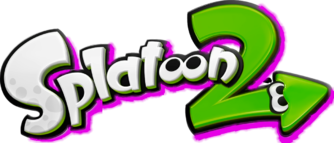 | | |
| --- | --- |
| Date: | August 7, 2021 |
| Start Time: | Immediately after the S1 Memorial |
| Color Set: | Squid/Octopus |
| Battles: | 20 |
This Minifest was the FINAL Part of my Splatoon Series recap Minifests after Splatoon 3's release date was announced!
How to Join
1: Use my Switch Friend Code: SW-1207-2946-2895.
2: Tell me if you want to join on my Talk Page. And practice up!
Stages & Modes
There were 20 matches total in the event that have my top-favorite Stages included (12 Regular & 8 Shiftys) with all available Modes (Barring Regular Turf War).
Rainmaker:
1: Manta Maria
2: Sturgeon Shipyard
3: Port Mackerel
Splat Zones:
6: The Reef
7: Humpback Pump Track
8: MakoMart
Tower Control:
11: Goby Arena
12: Starfish Mainstage
13: Snapper Canal
Clam Blitz:
16: New Albacore Hotel
17: Inkblot Art Academy
18: Ancho-V Games
Turf War (Splatfest):
4: Windmill House on the Pearlie
5: The Maze Dasher
9: The Ink is Spreading
10: Sweet Valley Tentacles
14: Wayslide Cool
15: Zone of Glass
19: The Secret of S.P.L.A.T.
20 (FINAL): MC.Princess Diaries
Rules
Splatfest Tee Replica was optional.
If there was a disconnect, then that battle had to be restarted.
The Maximum number of players was 8. I didn't start the Event until that amount was met. Also, all players HAD to stay in the lobby for the duration of the Minifest.
Squid-Bagging & Parties were TOTALLY unacceptable!
Players
P.J. GT
Dedf1sh07
PearlFan23
Eminence
ChessMaster
Samurottlover
Firewave
YOLO2020
Off the Hook Dialogue
Announcement & Sign-Off
Pearl's Dialogue
Marina's Dialogue
Region

Pearl:
"We got the next Memorial Battle comin', Marina!"

Marina:
"Sally told us that this is Part 2 of the Memorial Splat-Downs."
NOA

Pearl:
"This time it's to honor the Turf Battles of Inkopolis Square over the past 5 years!"

Marina:
"Wow. Has it been THAT long already?"
NOA

Pearl:
"Crazy right?"

Marina:
"Wait hold-up! I just got word from our friend, Jen of Pink Team has found some sort of prophecy of future events included in the Memorial invites!"
NOA

Pearl:
"WHAT?! Are ya squiddin' me?!"

Marina:
"Hold your seahorses, Pearlie! I'm about to read it! It says;"
NOA
Pearl:
"-"

Marina:
""Next year, Squids & Octos will leave Inkopolis to a City of Chaos in search of new Freshness.""
NOA

Pearl:
"What the heck is that supposed to mean?!"

Marina:
"...No idea...?"
NOA

Pearl:
"Why didn't Three tell us ahead of time?!"

Marina:
"Maybe because she was so excited to ask us to help in her new side-career?"
NOA

Pearl:
"Anyway, Eight said that 20 Battles will be in this Minifest, sorted for all 5 Modes!"

Marina:
"Those are: Rainmaker, Splat Zones, Tower Control, Clam Blitz and of course, Turf War (Splatfest)!"
NOA

Pearl:
"Hey Maria, if this prophecy does infact pass... We're still going to be friends, right?"

Marina:
"As always Pearl! Good luck to the players!"
NOA

Pearl:
"(I hope this prophecy isn't connected to the FinalFest's results upsetting her...)"
Marina:
"-"
NOA



GET HYPED!!!
This was my final Minifest before Splatoon 3 releases!
Go get your Shooters, Rollers, Chargers, Blasters, Brushes, Sloshers, Splatlings, Dualies, Brellas & Stringers and go tear up the Splatlands! Stay Awesome and Fresh!