User:P.J. GT
Jump to navigation
Jump to search
Hi! How are you? I'm P.J. GT. I am 19, live in the U.S.A. and I believe in God. I have been a huge fan of Splatoon since I got S2. I have bought all the weapons and gear. My favorite weapon classes are Dualies, Shooters, Sloshers and Splatlings. See ya on the Splattlefield!
Check out my Sandbox about my own Characters and stories; go here!
Home State: Indiana
Time Zone: CDT
Switch User Name: P.J. GTTM
Switch Friend Code: SW-1207-2946-2895
Game Stats
S2 Stats​
S2 Stats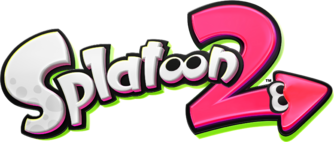 My Playstyle
My playstyle is an aggressive one. I don't always think of flanking that much on certain stages. I sometimes get frustrated if I'm on a losing streak.
Highest Splats/Assists in one match: 34.
Highest Weapon Freshness: 50.5 with the Tri-Slosher Nouveau.
Highest Salmon Run Title: Profreshional 520.
Most Golden Eggs collected in one shift: 42.
Top Favorite Weapon classes: Dualies & Shooters.
Top Favorite Main Weapons: Splat Dualies & Splattershot.
Splatfests
Bold is the team I chose.
Splatoon 2
Splatfest Vote
Result
Explanation
Mayo vs. Ketchup

(August 2017)

Loss
I prefer ketchup 'cause it tastes better than egg paste.
Flight vs. Invisibility

(September 2017)

WIN
Flying to get a meal sounds cooler than disappearing to rob banks.
Vampire vs. Werewolf

(October 2017)

WIN
Wow! 3-0 for Pearl! I chose vampires even though they're evil but cool.
Sci-Fi vs. Fantasy

(November 2017)

WIN
Fan of Star Wars, but I was hooked on Zelda: BOTW then. Plus, I went with Marina 'cause she's the best!
Sweater vs. Sock

(December 2017)

Loss
Merry Squidmas! 🎄 I never ask for clothing for Christmas, but if I had to choose one, I went with socks.
Action vs. Comedy

(January 2018)

Loss
#Star Wars! ⭐🛸 #Battlebots! 💥
Money vs. Love

(February 2018)

WIN
Treat others how you want to be treated. The love for money is the root of all evil.
Chicken vs. Egg

(March 2018)

WIN
Part of Genesis 1:20 in The Bible says; " God said, Let birds fly above the earth across the expanse of the sky, and they were made." Enough said.
Baseball vs. Soccer

(April 2018)

WIN
Pearl's argument made more sense. Plus, I liked playing baseball (tee-ball) in school over soccer, where teammates hog the ball.
Raph vs. Leo

(May 2018: 1/3)

WIN
I don't watch Nickelodeon, but TMNT are cool. Raph looked rad.
Mikey vs. Donnie

(May 2018: 2/3)

WIN
Don's into tech, so I chose him.
Raph vs. Donnie

(May 2018: 3/3)

WIN
Same as round 2. COWABUNGA! 🐢🍕
Pulp vs. No-Pulp

(June 2018)

Loss
Pulp-Free thank you very much! First one as an Octoling.
Squid vs. Octopus

(July 2018)

WIN
<:= SQUIDKID 4 LIFE BRO.! =:> 🔫
Fork vs. Spoon

(August 2018)

Loss
Tough choices. Sided with Marina. Felt the same as her with the results. I'm more of a finger food person.
Retro vs. Modern

(September 2018)

WIN
I like to be up to date like the Inklings as well.
Trick vs. Treat

(October 2018) Splatoween

WIN
I totally had to choose candy! My family doesn't celebrate halloween, but we are recently give out candy and Bible tracks.
Salsa vs. Guac

(November 2018)

WIN
I totally love to eat chips & salsa!
Hero vs. Villain

(December 2018)

WIN
SMASHFEST TIME!!! I chose villains because Ridley is an all awesome beast! 🎮
Fam vs. Friend

(January 2019) Frostyfest

Loss
The holidays are always best with family!
Pancake vs. Waffle

(February 2019)

Loss
I don't eat waffles anymore for some reason. I like my pancakes without syrup.
Knight vs. Wizard

(March 2019)

Loss
Knights are real. Magic is not.
Hare vs. Tortoise

(April 2019) Springfest

WIN
I remember the story from childhood. I chose hare 'cause he's no longer over-confident.
Time Travel vs. Teleportation

(May 2019)

WIN
Time travelers want to change history and they will not exist. Teleportation 4 new transportation!
Unicorn vs. Narwhal

(June 2019)

WIN
Obviously chose the creature that's real. Encountered and won my first 100x Battle!
Chaos vs. Order

(July 2019) FINALFEST: SPLATOCALYPSE

Loss
You need Order to prevent Chaos! This was the BEST Splatfest ever! All Shifty Stations and 3 days long! Off the Hook; Pearl and Marina; BFFs stickin' together till the end! PS: Won another 100x Battle on Day 2 and got the Princess Cannon on Day 3!

(Day 1; I was my Inkling Girl and used the Rapid Blaster Deco, Heavy Splatling Deco, Splattershot Pro, Kensa Splattershot and Splat Dualies).
(Day 2; I was my Octoling Girl and used the Custom Splattershot Jr., N-ZAP '85, Octo Shot Replica, Tentatek Splattershot and Splat Dualies).
(Day 3; I was my Inkling Boy and used the Aerospray MG, Custom Dualie Squelchers, Hero Dualie Replicas and Splat Dualies).

Mayo vs. Ketchup

(May 2020)

WIN
Ketchup gets REVENGE!!! Shocking to have a Splatfest this late in S2's life after the (so-called) FinalFest! Generally, the same thoughts as before.
Chicken vs. Egg

(August 2020)

WIN
Creation prevails once again! 3 more bonus Splatfests?! Bring it on! Generally, the same thoughts as before. P.S. Evolution is a complete lie!
Trick vs. Treat

(October 2020) Splatoween

TBA
Splatoween returns from the grave! Choosing candy again!
Super Mushroom vs. Super Star

(January 2021)

TBA
Happy 35th Anniversary Mario! I totally love the Super Mushroom because, it's the icon for the series! (and the size altering effects)
19 Wins - 9 Losses (2 TBA)
Favorite Characters
Character voice-overs.
Favorite Weapons
Main Weapons (12)-
Alt. Mains (6)-
Sub Weapons (4)-
Burst Bomb
Suction Bomb
Splat Bomb
Point Sensor
Special Weapons (8)-
Tenta Missiles
Baller
Booyah Bomb
Bomb Launchers
Ink Armor
Inkjet
Ink Storm
Ultra Stamp
Weapon Badges
Red Weapon Badge (100,000p+)-
Hero Shot Replica
Tentatek Splattershot
Octo Shot Replica
Kensa Splattershot
Custom Splattershot Jr.
Splattershot Pro
Forge Splattershot Pro
Kensa Splattershot Pro
N-ZAP '85
Aerospray MG
Jet Squelcher
L-3 Nozzlenose
Splat Roller
Inkbrush Nouveau
Slosher
Tri-Slosher Nouveau
Heavy Splatling
Heavy Splatling Deco
Enperry Splat Dualies
Kensa Splat Dualies
Dualie Squelchers
Custom Dualie Squelchers
Silver Weapon Badge (1,000,000p+)-
Gear Sets
Set Name
Character
Weapon
Headgear
Clothing
Shoes

Duke (Agent 4)

Inkling Boy
Splat Dualies
Squidfin Hook Cans
Blue Tentatek Tee
Red Power Stripes

Jen (Agent 8)

Octoling Girl
Tentatek Splattershot
Half-Rim Glasses
Black V-Neck Tee
Amber Sea Slug Hi-Tops

Sally (Agent 3)

Inkling Girl
Kensa Splattershot
Fake Contacts
Pirate-Stripe Tee
Orange Arrows

Challenger

Inkling Boy
Tri-Slosher Nouveau
King Flip Mesh
Toni K. Baseball Jersey
Black & Blue Squidkid V

Blazer

Octoling Girl
Custom Dualie Squelchers
Golden Toothpick
Black Velour Octoking Tee
Friendship Bracelet

Turf War Fangirl

Inkling Girl
N-ZAP '85
Pilot Goggles
Red Tentatek Tee
LE Soccer Shoes

Striker 2.0

Inkling Girl
L-3 Nozzlenose
Painter's Mask
Layered Anchor LS
Black Dakroniks

Squid Hero

Inkling Girl
Kensa Splat Dualies
Hero Headphones Replica
Hero Hoodie Replica
Hero Snowboots Replicas

Null Soldier

Octoling Girl
Heavy Splatling Remix
Null Visor Replica
Null Armor Replica
Null Boots Replica

Veteran

Inkling Boy
Splattershot Pro
Tennis Headband
Black Tee
Clownfish Basics

Original Go-To

Inkling Boy
Aerospray MG
Headlamp Helmet
Matcha Down Jacket
Piranha Moccasins

Bonus/Splatfest

Octoling Girl
Custom Splattershot Jr.
Tinted Shades
Splatfest Tee Replica
Sunset Orca Hi-Tops
Alt. Weapon Sets

Alt. 1

Inkling Boy
Hero Dualie Replicas
Squidfin Hook Cans
Blue Tentatek Tee
Red Power Stripes

Alt. 2

Octoling Girl
Octo Shot Replica
Half-Rim Glasses
Black V-Neck Tee
Amber Sea Slug Hi-Tops

Alt. 3

Octoling Girl
Kensa Splattershot Pro
Painter's Mask
Black Velour Octoking Tee
Friendship Bracelet

Alt. 4

Inkling Girl
Kensa Mini Splatling
King Flip Mesh
Black Velour Octoking Tee
Red Power Stripes

Alt. 5

Inkling Girl
Sloshing Machine Neo
King Flip Mesh
Null Armor Replica
Orange Arrows

Alt. 6

Inkling Boy
Jet Squelcher
King Flip Mesh
Black V-Neck Tee
Black Dakroniks
Extra Details:
Duke (Agent 4)/Alt. 1: The "Hipster" Hair and "Shorts with Leggings".
Jen (Agent 8)/Alt. 2: The "Pony" Hair and "Sports Shorts".
Sally (Agent 3): The "Hippie" Hair and "Sports Shorts".
Challenger: The "Hipster" Hair and "Shorts with Leggings".
Blazer: The "Pony" Hair and "Pants".
Turf War Fangirl: The "Double-Bun" Hair and "Sports Shorts".
Striker 2.0: The "Double-Bun" Hair and "Sports Shorts".
Squid Hero: The "Wave" Hair and "Classic Shorts".
Null Soldier: The "Pony" Hair and "Pants".
Veteran: The "Hipster" Hair and "Shorts with Leggings".
Original Go-To: The "Hipster" Hair and "Shorts with Leggings".
Bonus/Splatfest: The "Tentacurl" Hair and "Sports Shorts".
Alt. 3: The "Tentacurl" Hair and "Sports Shorts".
Alt. 4: The "Haircut" Hair and "Sports Shorts".
Alt. 5: The "Haircut" Hair and "Leggings".
Alt. 6: The "Hipster" Hair and "Shorts with Leggings".

Set Names' colors are their Ink Color in-game.
All: 2nd Lightest Skin Tone.
Inkling Boy: Blue Eyes.
Octoling Girl: Green Eyes.
Inkling Girl: Orange Eyes.
Favorite Modes
Favorite Stages
#24 MC.Princess Diaries
#2 The Secret of S.P.L.A.T.
#6 Zone of Glass
#1 Wayslide Cool
#12 Sweet Valley Tentacles
#20 The Ink is Spreading
#17 The Maze Dasher
#4 Windmill House on the Pearlie
Salmon Run
Other Favorite Stages
Shifty Stations
#3 Goosponge
#15 Railway Chillin'
#9 Grapplink Girl
#23 Furler in the Ashes
#22 The Chronicles of Rolonium
#7 Cannon Fire Pearl
#16 Gusher Towns
#11 A Swiftly Tilting Balance
Salmon Run
Music
Bands
Diss-Pair
SashiMori
Off the Hook
Squid Sisters
Wet Floor
Chirpy Chips
New Squid Beak Splatoon Player Agents
My Agent 3 is an Orange Inkling Girl with 2nd lightest skin, orange eyes, the "Hippie" hair and wields the S1 Hero Shot. My name for her is Sally.
My Agent 4 is a Green Inkling Boy with 2nd lightest skin, blue eyes, the "Hipster" hair and wields the Hero Dualies. My name for him is Duke.
My Agent 8 is a Pink Octoling Girl with 2nd lightest skin, green eyes, the "Pony" hair and wields the Octo Shot. My name for her is Jen.
How my canon works:
I match the game's final boss ink color with one of the game's box art characters. (e.g. S1's final boss player color is orange and the game's box art has an Inkling girl in orange ink, so my Agent 3 is female.)
Extra details:
Character's skin tone: 2nd lightest (To match my skin tone in real life).
Eye Colors:

Inkling Girl: Orange.
Inkling Boy: Blue.
Octoling Girl: Green.
Octoling Boy: Indigo.
Octo Canyon Times
(Notes: All Equipment fully upgraded and used Curling Bombs for the runs.)
Sector 1: Tentakeel Outpost-
01 Return of the Octarians: 1:40 with Hero Shot.
02 Welcom to Octopia: 1:57 with Hero Shot.
03 Sunset Octocopter: 1:16 with Hero Shot.
Boss1 Octo Oven: 1:36 with Hero Shot.
Sector 2: Suction-Cup Lookout-
04 Enter the Octohurler: 1:36 with Hero Roller.
05 The Octopark: 1:59 with Hero Dualies.
06 Octozepplin Invasion: 1:21 with Hero Charger.
07 Back-Ally Cleanup: 2:10 with Hero Shot.
08 Spinning Campground: 1:19 with Hero Shot.
09 Octoling Strike: 0:44 with Hero Dualies.
Boss2 Octo Samurai: 0:56 with Hero Roller.
Sector 3: Beaker's Depot-
10 Octoseeker Shakedown: 2:14 with Hero Slosher.
11 The Floating Garden: 2:46 with Hero Dualies.
12 Octo-Resort Spring: 1:37 with Hero Shot.
13 Dancing Floors: 2:16 with Hero Splatling.
14 Parking Garage: 2:16 with Hero Charger.
15 Octoling Assault: 0:56 with Hero Dualies.
Boss3 Octostomp: 1:14 with Hero Dualies.
Sector 4: Slimeskin Garrison-
16 Secret Bowling Ally: 1:34 with Hero Shot.
17 Octocommander Fortress: 1:48 with Hero Slosher.
18 Towering Heights: 2:31 with Hero Charger.
19 The Experimentorium: 3:36 with Hero Blaster.
20 Propellerland: 2:27 with Hero Brella.
21 Octolings Ahoy!: 1:06 with Hero Dualies.
Boss4 Octo Shower: 1:01 with Hero Charger.
Sector 5: Cephalon HQ-
22 Underground Expressway: 2:52 with Herobrush.
23 The Octogalaxy: 2:12 with Hero Dualies.
24 Transfer Junction: 2:36 with Hero Slosher.
25 Platform Madhouse: 2:20 with Hero Splatling.
26 Paradise Lanes: 1:59 with Hero Roller.
27 Octoling Workout: 1:01 with Hero Dualies.
Boss5 Octobot King 2: 4:59 with Hero Dualies.
Things I want in Splatoon 3
Online/Local Gameplay:
Worldwide and Regional matchmaking.
Better matchmaking.
Being able to play with others close to your Level and skill in Turf War. (e.g. a Level 15 player joins with other players that are Levels 10~19)
Better and more fair Ranking system.
A way to play Rank Battles without a Rank. (outside of Private Battles)
More emotes. (e.g. "This Way!"/"Ouch...", "Booyah!", "Someone's Flanking!", "Start Pushing!")
More Ink Colors.
Replace disconnected players with bots.
Make Spectator Mode be it's own mode in that you can watch currently ongoing matches and/or watch a battle in a friend's lobby until a player spot is available.
Being able to leave a lobby by pressing the "B-Button" before the match starts.
Less controller input lag.
Add CPU players in Private Battle for practice or free-play. (CPU difficulty level can be changed from 1~9 along with weapons and gear in current inventory)
Better, stronger signal connection with overseas players to prevent latency issues.
Special monthly Salmon Run Events with unique occurrences (like say, Fog + Mothership) and new unique Boss Salmonids. (Rewards vary from Ability Chunks, Cash, Gear, Food & Drink Tickets and Super Sea Snails)
Weapons:
All Main Weapons have 3 variants.

Ideas: Sheldon's Picks: "Splash-o-matic 5", "Festive Squeezer", Marathon Carbon Roller", "Nitro E-liter", "Nitro E-liter Scope", "Chrome Blaster", "Pre-K Clash Blaster", "Boiled Bloblobber", "Atomic Explosher", "Nautilus 29", "Abstract Ballpoint Splatling", "Graffiti Hydra Splatling", "Cider Brella". Kensa Collection: "Kensa Jet Squelcher", "Kensa .96 Gal", "Kensa Flingza Roller", "Kensa Goo Tuber", "Kensa Rapid Blaster Pro", "Kensa Tri-Slosher", "Kensa Dualie Squelchers", "Kensa Tetra Dualies".

Remove Sting Ray. Bring back Killer Wail.
Let the Hero Weapon Replicas have a different Sub and Special. (e.g. The Hero Shot Replica has Fizzy Bomb and Baller while the regular Splattershot has Burst Bomb and Killer Wail)
More Grizzco Weapons.
New Main, Sub and Special Weapons, along with returning ones. (Obviously)

Idea: Flamethrower style weapons that spray inky mist instead of flames. (a Splatling sub-class)
Idea: Bow & Arrow style weapons. (a Charger sub-class)
Stages:
No stages that have one-way symmetry. (e.g. Saltspray Rig and Skipper Pavilion)
New and returning Stages.

Idea: Inkopolis Speedway.
Idea: Megalodon Crater.
Shops, Currencies & Abilities:
Browse more than 6 items in the Gear Shops.
More ways to spend Cash.
Being able to use Cash for Ability slots & re-rolls like in Splatoon 1.
Better, faster ways to get Ability Chunks.
Better, faster ways to get Super Sea Snails. (outside of Splatfests and Leveling Up)
No Abilities that increase main weapon damage. (e.g. Damage Up & Main Power Up)
Hero Mode:
More Sectors/Areas and levels.
Secret levels.
More Bosses. With some that have unique ways to defeat them. (e.g. Octowhirl & Octomaw)
Difficulties. (Easiest to Hardest; "ROOKIE": Easy. "HERO": Normal. "VETERAN": Expert. "SAVIOR": Super Expert.)
Gear and Weapon Shop coupons hidden in Hero Mode levels. Each coupon gives you a permanent 5% discount on every purchase. (Each coupon collected will stack the discount percentage. Maxes out at 50% for 10 hidden coupons.)

Idea: Playable Callie & Marie.
Other:
Being able to report players for cheating or inappropriate user names in-game.
More player customization. (Hair, Leggings, facial features, eye colors, hair tints and textures)
Having a set default ink color in the main hub and Shooting Range.
Keep Squid Beats as a minigame/music player.
Have an option to skip Inkopolis News.
That every music band (including post-release), has their own version of "Now or Never!" .
Dislikes
Community
Curse words
R-rated Movies (e.g. "Terminator" & "It")
M-rated Video Games (e.g. "Bayonetta" & "DOOM")
Cartoons (specifically teen & adult oriented ones)
Children's shows (I'm too old for them now!)
Stuff I shouldn't even put on this wiki.
Holidays
Gameplay
Inappropriate posts and User Names
Disconnects
Communication Errors
Squid Parties
Modes
Stages
Shifty Stations
#13 The Switches
#19 The Splat in our Zones
#10 Zappy Longshocking
#18 Flooders in the Attic
#14 The Bouncey Twins
#21 Bridge to Tentaswitchia
#8 The Bunker Games
#5 Fancy Spew
Boss Salmonids
Boss
Band
Songs
Hair Styles
"Afro" (Octoling Boy)
"Banger" (Inkling Girl)
Abilities
Respawn Punisher
Main Power Up (Opposing)
Weapons
Glooga Dualies
Dapple Dualies
Tetra Dualies
Splash-o-matic
Sploosh-o-matic
.52 Gal
.96 Gal
H-3 Nozzlenose
Slosher
Bloblobber
Explosher
Nautilus
Ballpoint Splatling
Hydra Splatling
Blasters
Brushes
Brellas
Rollers
Chargers
Any with Splash Wall
Any with Squid Beakons
Any with Splashdown
Any with Sting Ray
Other Games I Own
Wii:
Hotwheels: Beat That!
Wii Sports
Mario Kart Wii
Wii Sports Resort
Super Mario Galaxy 2
Skylanders: Spyro's Adventure
Wii U:
New Super Mario Bros. U + New Super Luigi U
Mario Party 10
Super Mario Maker
Paper Mario: Color Splash
Paper Mario (Virtual Console)
Super Metroid (Virtual Console)
Skylanders: GIANTS
Skylanders: Swap Force
Skylanders: Trap Team
Skylanders: Superchargers
Skylanders: Imaginators
Nintendo Switch:
Mario Kart 8 Deluxe
The Legend of Zelda: Breath of the Wild
Splatoon 2
Super Mario Odyssey
Mega Man Legacy Collection (Games 1~6)
Mega Man Legacy Collection 2 (Games 7~10)
Mega Man 11
Super Smash Bros. Ultimate
Super Mario Maker 2
Luigi's Mansion 3
Paper Mario: The Origami King
Super Mario 3D All-Stars (64, Sunshine, Galaxy)
Future Games:
Hyrule Warriors: Age of Calamity (11-20-2020)
LEGO Star Wars: The Skywalker Saga (Spring 2021)
Metroid Prime 4
Zelda: BOTW 2
Splatoon 3
Amiibo & Skylanders
Amiibo
Super Smash Bros. (10)-
Inkling (Use: SSBU)
Ridley (Use: SSBU)
Samus (Use: SSBU)
Mii Swordfighter (Use: SSBU)
Mii Brawler (Use: SSBU)
Mii Gunner (Use: SSBU)
Falco (Use: SSBU)
Mega Man (Use: SSBU, MM11)
Ryu (Use: SSBU)
Zero Suit Samus (Use: SSBU)
Splatoon (2)-
Inkling Boy (S1|Blue) (Use: S2)
Inkling Girl (S1|Green) (Use: S2)
Super Mario (2)-
Luigi (Use: SSBU)
Peach (Use: SSBU)
Skylanders Superchargers (2)-
Turbo Charge Donkey Kong (Use: SSBU)
Hammer Slam Bowser (Use: SSBU)
The Legend of Zelda (1)-
Archer Link (Use: SSBU, TLoZ: BOTW)
Super Mario Bros. 30th (1)-
Skylanders
Spyro's Adventure (3)-
Spyro (Series 1) (Magic Element)
Prism Break (Series 1) (Earth Element)
Ignitor (Series 1) (Fire Element)
GIANTS (13)-
Ninjini (GIANT) (Magic Element)
Thumpback (GIANT) (Water Element)
Crusher (GIANT) (Earth Element)
Hot Head (GIANT) (Fire Element)
Eye Brawl (GIANT) (Undead Element)
Tree Rex (GIANT) (Life Element)
Swarm (GIANT) (Air Element)
Pop Fizz (Series 1) (Magic Element)
Trigger Happy (Series 2) (Tech Element)
Flash Wing (Series 1) (Earth Element)
Cynder (Series 2) (Undead Element)
Whirlwind (Series 2) (Air Element)
Jet-Vac (Series 1) (Air Element)
Swap Force (13)-
Hoot Loop (Swap Force: Teleport) (Magic Element)
Wash Buckler (Swap Force: Climb) (Water Element)
Freeze Blade (Swap Force: Speed) (Water Element)
Magna Charge (Swap Force: Speed) (Tech Element)
Rubble Rouser (Swap Force: Dig) (Earth Element)
Doom Stone (Swap Force: Spin) (Earth Element)
Blast Zone (Swap Force: Rocket) (Fire Element)
Rattle Shake (Swap Force: Bounce) (Undead Element)
Stink Bomb (Swap Force: Stealth) (Life Element)
Countdown (Series 1) (Tech Element)
Chop Chop (Series 3: Twin Blade) (Undead Element)
Roller Brawl (Series 1) (Undead Element)
Stealth Elf (Series 3: Ninja) (Life Element)
Trap Team (34)-
Enigma (Trap Master) (Magic Element)
Snap Shot (Trap Master) (Water Element)
Jawbreaker (Trap Master) (Tech Element)
Wallop (Trap Master) (Earth Element)
Wild Fire (Trap Master) (Fire Element)
Krypt King (Trap Master) (Undead Element)
Tuff Luck (Trap Master) (Life Element)
Gusto (Trap Master) (Air Element)
Gill Grunt (Series 4: Tidal Wave) (Water Element)
Gill Runt (Mini) (Water Element)
Chopper (Series 1) (Tech Element)
Tread Head (Series 1) (Tech Element)
Fist Bump (Series 1) (Earth Element)
Bop (Mini) (Earth Element)
Terrabite (Mini) (Earth Element)
Fryno (Series 2: Hog Wild) (Fire Element)
Funny Bone (Series 1) (Undead Element)
Hijinx (Mini) (Undead Element)
Eye Small (Mini) (Undead Element)
Shroom Boom (Series 2: Sure Shot) (Life Element)
Food Fight (Series 1) (Life Element)
Blades (Series 1) (Air Element)
Magic Villain Trap (Trapped Villain: Pain-Yatta)
Water Villain Trap (Trapped Villain: Threat-Pack)
Tech Villain Trap (Trapped Villain: Shrednaught)
Earth Villain Trap (Trapped Villain: Golden Queen)
Fire Villain Trap (Trapped Villain: Scrap Shooter)
Undead Villain Trap (Trapped Villain: Wolfgang)
Life Villain Trap (Trapped Villain: Broccoli Guy)
Air Villain Trap (Trapped Villain: Bad Juju)
KAOS Trap (Trapped Villain: Kaos)
Nightmare Express (Adventure Pack)
Hand of Fate (Magic Item)
Piggy Bank (Magic Item)
Superchargers (14)-
Dive-Clops (Supercharger) (Water Element)
Dive Bomber (Sea Vehicle) (Water Element)
Barrel Blaster (Land Vehicle) (Tech Element)
Shark Shooter Terrafin (Supercharger) (Earth Element)
Shark Tank (Land Vehicle) (Earth Element)
Hammer Slam Bowser (Supercharger) (Fire Element)
Turbo Charge Donkey Kong (Supercharger) (Life Element)
Super Shot Stealth Elf (Supercharger) (Life Element)
Stealth Stinger (Sky Vehicle) (Life Element)
Hurricane Jet-Vac (Supercharger) (Air Element)
Jet Stream (Sky Vehicle) (Air Element)
Clown Cruiser (Sky Vehicle) (Air Element)
Nightfall (Supercharger) (Dark Element)
Sea Shadow (Sea Vehicle) (Dark Element)
Imaginators (17)-
King Pen (Brawler Sensei) (Water Element)
Golden Queen (Sorcerer Sensei) (Earth Element)
Ember (Sentinel Sensei) (Fire Element)
Chopscotch (Smasher Sensei) (Undead Element)
Aurora (Swashbuckler Sensei) (Light Element)
Star Cast (Ninja Sensei) (Dark Element)
Magic Imaginator (Sorcerer)
Water Imaginator (Bazooker)
Tech Imaginator (Quickshot)
Earth Imaginator (Brawler)
Fire Imaginator 1 (Smasher)
Fire Imaginator 2 (Sentinel)
Undead Imaginator (Sentinel)
Life Imaginator (Bowslinger)
Air Imaginator (Ninja)
Light Imaginator (Knight)
Dark Imaginator (Swashbuckler)
Misc. Content
Inkopolis Memorial Mixtape
Bonus
Image
This link is to a SUPER impressive fan-made S3 called:
Weapon Variant List
Favorite
Neutral
Hate
Tags
| | |
| --- | --- |
| 🎂 | This user has his birthday in 356 days. |
| | |
| --- | --- |
| ⌚ | For this user, the time of day is 19:13. |
| | |
| --- | --- |
| | This user is a fan of Marie. |
| | |
| --- | --- |
| | This user is a fan of Pearl. |