User:P.J. GT
Jump to navigation
Jump to search
Hi! How are you? I'm P.J. GT. I am 18, live in the U.S.A. and I believe in God. I have been a huge fan of Splatoon since I got S2. I have bought all the weapons and gear. My favorite weapon classes are Dualies, Shooters, Sloshers and Splatlings.
Check out my Sandbox about my own Characters and stories! User: P.J. GT/Sandbox
Switch Friend Code: SW-1207-2946-2895
Game Stats
S2 Stats​
S2 Stats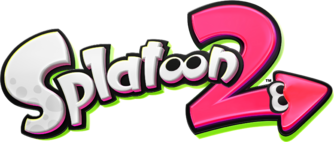 My Playstyle
My playstyle is an aggressive one. I don't always think of flanking that much on certain stages. I sometimes get frustrated if I'm on a losing streak.
Splatfests
Bold is the team I chose.
Splatoon 2
Splatfest Vote
Result
Explanation
Mayo vs. Ketchup

(August 2017)

Loss
I prefer ketchup 'cause it tastes better than egg paste.
Flight vs. Invisibility

(September 2017)

WIN
Flying to get a meal sounds cooler than disappearing to rob banks.
Vampire vs. Werewolf

(October 2017)

WIN
Wow! 3-0 for Pearl! I chose vampires even though they're evil but cool.
Sci-Fi vs. Fantasy

(November 2017)

WIN
Fan of Star Wars, but I was hooked on Zelda: BOTW then. Plus, I went with Marina 'cause she's the best!
Sweater vs. Sock

(December 2017)

Loss
Merry Squidmas! 🎄 I never ask for clothing for Christmas, but if I had to choose one, I went with socks.
Action vs. Comedy

(January 2018)

Loss
#Battlebots! 💥 #Live PD! 🚓
Money vs. Love

(February 2018)

WIN
Treat others how you want to be treated. The love for money is the root of all evil.
Chicken vs. Egg

(March 2018)

WIN
Part of Genesis 1:20 in The Bible says; " God said, Let birds fly above the earth across the expanse of the sky, and they were made." Enough said.
Baseball vs. Soccer

(April 2018)

WIN
Pearl's argument made more sense. Plus, I liked playing baseball (tee-ball) in school over soccer, where teammates hog the ball.
Raph vs. Leo

(May 2018: 1/3)

WIN
I don't watch Nickelodeon, but TMNT are cool. Raph looked rad.
Mikey vs. Donnie

(May 2018: 2/3)

WIN
Don's into tech, so I chose him.
Raph vs. Donnie

(May 2018: 3/3)

WIN
Same as round 2. COWABUNGA! 🐢🍕
Pulp vs. No-Pulp

(June 2018)

Loss
Pulp-Free thank you very much! First one as an Octoling.
Squid vs. Octopus

(July 2018)

WIN
<:= SQUIDKID 4 LIFE BRO.! =:> 🔫
Fork vs. Spoon

(August 2018)

Loss
Tough choices. Sided with Marina. Felt the same as her with the results.
Retro vs. Modern

(September 2018)

WIN
I like to be up to date like the Inklings as well.
Trick vs. Treat

(October 2018) Splatoween

WIN
My family doesn't celebrate halloween, but we are recently give out candy and Bible tracks. I totally had to choose candy!
Salsa vs. Guac

(November 2018)

WIN
I totally love to eat chips & salsa boi!
Hero vs. Villain

(December 2018)

WIN
SMASHFEST TIME!!! I chose villains because Ridley is an all awesome beast!
Fam vs. Friend

(January 2019) Frostyfest

Loss
The holidays are always best with family!
Pancake vs. Waffle

(February 2019)

Loss
I don't eat waffles anymore for some reason. I like my pancakes without syrup.
Knight vs. Wizard

(March 2019)

Loss
Knights are real. Magic is not.
Hare vs. Tortoise

(April 2019) Springfest

WIN
I remember the story from childhood. I chose hare 'cause he's no longer over-confident.
Time Travel vs. Teleportation

(May 2019)

WIN
Time travelers want to change history and they will not exist. Teleportation 4 new transportation!
Unicorn vs. Narwhal

(June 2019)

WIN
Obviously chose the creature that's real. Encountered and won my first 100x Battle!
Chaos vs. Order

(July 2019) FINALFEST: SPLATOCALYPSE

Loss
You need Order to prevent Chaos! The BEST Splatfest ever! All Shifty Stations! 3 days long! Off the Hook; Pearl and Marina; BFFs stickin' together till the end! PS: Won another 100x Battle on Day 2 and got the Princess Cannon on Day 3!

(Day 1; I was my Inkling Girl and used the Jet Squelcher, N-ZAP '85, Kensa Splat Dualies, Kensa Splattershot and Splat Dualies).
(Day 2; I was my Octoling Girl and used the Custom Splattershot Jr., Heavy Splatling Remix, Custom Dualie Squelchers, Tentatek Splattershot and Splat Dualies).
(Day 3; I was my Inkling Boy and used the Splattershot Pro, Aerospray MG, Tri-Slosher Nouveau and Splat Dualies).

Mayo vs. Ketchup

(May 2020)

WIN
Ketchup gets REVENGE!!! Shocking to have a Splatfest this late in S2's life after the (so-called) FinalFest! Generally, the same thoughts as before.
Chicken vs. Egg

(August 2020)

TBA
3 more bonus Splatfests?! Bring it on! Generally, the same thoughts as before. P.S. Evolution is a complete lie!
??? vs. ???

(November 2020?)

TBA
TBA
??? vs. ???

(February 2021?)

TBA
TBA
18 Wins - 9 Losses (3 TBA)
Favorite Characters
Marie
Agent 3
Marina
Commander Tartar
Pearl
Agent 8.
Character voice-overs.
Favorite Weapons
Main Weapons (12)-
Other Favorite Main Weapons (12)-
Sub Weapons (4)-
Burst Bomb
Suction Bomb
Splat Bomb
Point Sensor
Special Weapons (8)-
Tenta Missiles
Baller
Booyah Bomb
Bomb Launchers
Ink Armor
Inkjet
Ink Storm
Ultra Stamp
Weapon Badges
Red Weapon Badge (100,000p+)-
Hero Shot Replica
Tentatek Splattershot
Octo Shot Replica
Kensa Splattershot
Custom Splattershot Jr.
Splattershot Pro
Forge Splattershot Pro
Kensa Splattershot Pro
N-ZAP '85
Aerospray MG
Jet Squelcher
Splat Roller
Inkbrush Nouveau
Slosher
Tri-Slosher Nouveau
Heavy Splatling
Heavy Splatling Deco
Enperry Splat Dualies
Kensa Splat Dualies
Dualie Squelchers
Custom Dualie Squelchers
Silver Weapon Badge (1,000,000p+)-
Gear Sets
Extra Details:
Duke (Agent 4): Green Ink, the "Hipster" Hair and "Shorts with Leggings".
Jen (Agent 8): Pink Ink, the "Pony" Hair and "Sports Shorts".
Sally (Agent 3): Orange Ink, the "Hippie" Hair and "Sports Shorts".
Challenger: Blue Ink, the "Hipster" Hair and "Shorts with Leggings".
Blazer: Purple Ink, the "Pony" Hair and "Pants".
Turf War Fangirl: Blue Ink, the "Double-Bun" Hair and "Sports Shorts".
Squid Hero: Green Ink, the "Wave" Hair and "Classic Shorts".
Null Soldier: Purple Ink, the "Pony" Hair and "Pants".
Veteran: Yellow Ink, the "Hipster" Hair and "Shorts with Leggings".
Original Go-To: Blue Ink, the "Hipster" Hair and "Shorts with Leggings".
Striker: Yellow Ink, the "Double-Bun" Hair and "Sports Shorts".
Bonus/Splatfest: Turquoise Ink, the "Tentacurl" Hair and "Sports Shorts".

All: 2nd Lightest Skin Tone.
Inkling Boy: Blue Eyes.
Octoling Girl: Green Eyes.
Inkling Girl: Orange Eyes.
Alt. Weapons:
L-3 Nozzlenose: King Flip Mesh + Black Velour Octoking Tee + Friendship Bracelet.
Kensa Splattershot Pro: Golden Toothpick + Black Velour Octoking Tee + Friendship Bracelet.
Aerospray PG: ??? + ??? + ???.
N-ZAP '83: ??? + ??? + ???.
Neo Splash-o-matic: ??? + ??? + ???.
.52 Gal: ??? + ??? + ???.
Foil Squeezer: ??? + ??? + ???.
Nautilus 79: Tennis Headband + Red Tentatek Tee + Sunset Orca Hi-Tops.
Kensa Glooga Dualies: ??? + ??? + ???.
Kensa Mini Splatling: ??? + ??? + ???.
Soda Slosher: ??? + ??? + ???.
Splattershot Jr.: ??? + ??? + ???.
Grizzco gear Abilities-
Ink Saver (Main): Headlamp Helmet, Office Attire.
Ink Recovery Up: Dev Uniform, Juice Parka.
Swim Speed Up: Dust Blocker 2000, Angry Rain Boots.
Special Charge Up: Oceanic Hard Hat.
Special Saver: Beekeeper Hat.
Special Power Up: Welding Mask, Anchor Life Vest.
Quick Respawn: Garden Gear, SRL Coat, Wooden Sandals.
Quick Super Jump: Record Shop Look EP.
Sub Power Up: Octoleet Goggles.
Ink Resistance Up: Worker's Cap, Worker's Head Towel, Squiddor Polo, Flipper Floppers.
Bomb Defense Up DX: Sailor Cap, Crustwear XXL, Non-slip Senseis.
Main Power Up: Cap of Legend, North-Country Parka, Friendship Bracelet.
Favorite Modes
Turf War
Clam Blitz
Salmon Run
Favorite Stages
Ancho-V Games
Inkblot Art Academy
Port Mackerel
Sturgeon Shipyard
Snapper Canal
New Albacore Hotel
Humpback Pump Track
Manta Maria
MakoMart
Goby Arena
Starfish Mainstage
Shellendorf Institute
Shifty Stations
#24 MC. Princess Diaries
#2 The Secret of S.P.L.A.T.
#6 Zone of Glass
#1 Wayslide Cool
#12 Sweet Valley Tentacles
#20 The Ink is Spreading
#17 The Maze Dasher
#4 Windmill House on the Pearlie
Salmon Run
Marooner's Bay
Lost Outpost
Spawning Grounds
Other Favorite Stages
Arowana Mall
Kelp Dome
Piranha Pit
Wahoo World
The Reef
Camp Triggerfish
Shifty Stations
#3 Goosponge
#15 Railway Chillin'
#9 Grapplink Girl
#23 Furler in the Ashes
#22 The Chronicles of Rolonium
#7 Cannon Fire Pearl
#16 Gusher Towns
#11 A Swiftly Tilting Balance
Salmon Run
Ruins of Ark Polaris
Salmonid Smokeyard
Music
Favorite Songs
Seasick
Entropical
Fly Octo Fly ~ Ebb & Flow (Octo)
Spicy Calamari Inkantation
Kinetosis
Blitz It!
Rip Entry
Octarmaments
Ebb & Flow
Don't Slip
Endolphin Surge
Shooting Starfish
Bands
Diss-Pair
SashiMori
Off The Hook
Squid Sisters
Chirpy Chips
Wet Floor
New Squid Beak Splatoon Player Agents
My Agent 3 is an Orange Inkling Girl with 2nd lightest skin, orange eyes and wields the S1 Hero Shot. My name for her is Sally.
My Agent 4 is a Green Inkling Boy with 2nd lightest skin, blue eyes, the hipster hair style and wields the Hero Dualies. My name for him is Duke.
My Agent 8 is a Pink Octoling Girl with 2nd lightest skin, green eyes, the pony tail hair style and wields the Octo Shot. My name for her is Jen.
How my canon works:
I match the game's final boss ink color with one of the game's box art characters. (e.g. S1's final boss color is orange and the box art has an Inkling girl in orange, so my Agent 3 is female.)
Octo Canyon Times
Sector 1:
01 Return of the Octarians: 1:40 with Hero Shot.
02 Welcom to Octopia: 1:57 with Hero Shot.
03 Sunset Octocopter: 1:16 with Hero Shot.
1Boss Octo Oven: 1:36 with Hero Shot.
Sector 2:
04 Enter the Octohurler: 1:36 with Hero Roller.
05 The Octopark: 1:59 with Hero Dualies.
06 Octozepplin Invasion: 1:21 with Hero Charger.
07 Back-Ally Cleanup: 2:10 with Hero Shot.
08 Spinning Campground: 1:19 with Hero Shot.
09 Octoling Strike: 0:44 with Hero Dualies.
2Boss Octo Samurai: 0:56 with Hero Roller.
Sector 3:
10 Octoseeker Shakedown: 2:14 with Hero Slosher.
11 The Floating Garden: 2:46 with Hero Dualies.
12 Octo-Resort Spring: 1:37 with Hero Shot.
13 Dancing Floors: 2:16 with Hero Splatling.
14 Parking Garage: 2:16 with Hero Charger.
15 Octoling Assault: 0:56 with Hero Dualies.
3Boss Octostomp: 1:14 with Hero Dualies.
Sector 4:
16 Secret Bowling Ally: 1:34 with Hero Shot.
17 Octocommander Fortress: 1:48 with Hero Slosher.
18 Towering Heights: 2:31 with Hero Charger.
19 The Experimentorium: 3:36 with Hero Blaster.
20 Propellerland: 2:27 with Hero Brella.
21 Octolings Ahoy!: 1:06 with Hero Dualies.
4Boss Octo Shower: 1:01 with Hero Charger.
Sector 5:
22 Underground Expressway: 2:52 with Herobrush.
23 The Octogalaxy: 2:12 with Hero Dualies.
24 Transfer Junction: 2:36 with Hero Slosher.
25 Platform Madhouse: 2:20 with Hero Splatling.
26 Paradise Lanes: 1:59 with Hero Roller.
27 Octoling Workout: 1:01 with Hero Dualies.
5Boss Octobot King 2: 4:59 with Hero Dualies.
Things I want in Splatoon 3
Worldwide and Regional match-making.
Better matchmaking.
Being able to report players for cheating or inappropriate user names in-game.
Playing with others close to your level and skill in Turf War.
More player customization! (Hair, Leggings, facial features, hair tints and textures)
Better Ranking system.
A way to play Rank Battles without a Rank.
Solo play team communication. (sending messages to teammates)
More ways to spend cash.
DITCH THE STING RAY! Bring back Killer Wail!
No Abilities that increase main weapon damage. (e.g. Damage Up & Main Power Up)
No mirror symmetry stages.
Having a set default ink color in the main hub and Shooting Range.
All main weapons have 3 variants.
Have more ink colors for Regular and Ranked battles. (e.g. Red, Black, White, Navy Blue)
Keep Squid Beats as a minigame/music player.
Replace disconnected players with bots.
Better, faster ways to get Super Sea Snails. (than Splatfests and leveling up)
Browse more than 6 items in the gear shops.
Ideas: Weapons
Flamethrower style weapons that spray inky mist instead of flames called "Blazers."
Bow & Arrow style weapons.
Ideas: Stages
Inklopolis Speedway.
Megalodon Crater.
Ideas: Music
That every band (including post-release), has their own version of "Now or Never!" .
Dislikes
Gameplay
Inappropriate posts
Disconnects
Communication Errors
Squid Parties
Modes
Stages
Walleye Warehouse
Blackbelly Skatepark
Skipper Pavilion
Moray Towers
Musselforge Fitness
Shifty Stations
#13 The Switches
#19 The Splat in our Zones
#10 Zappy Longshocking
#8 The Bunker Games
#18 Flooders in the Attic
#14 The Bouncey Twins
#21 Bridge to Tentaswitchia
#5 Fancy Spew
Boss Salmonids
Boss
Band
Hair Styles
"Afro" (Octoling Boy)
"Banger" (Inkling Girl)
Abilities
Respawn Punisher
Main Power Up (Opposing)
Opposing Weapons
Kensa Splattershot Pro
Neo Sploosh-o-matic
.96 Gals
L-3 Nozzlenoses
Foil Flingza Roller
Bamboozlers
Clash Blasters
Ballpoint Splatlings
Glooga Dualies
Dapple Dualies
Tetra Dualies
Tenta Brellas
Weapons
Dapple Dualies
Tetra Dualies
Sploosh-o-matic
.96 Gal
H-3 Nozzlenose
Sloshing Machine
Bloblobber
Explosher
Ballpoint Splatling
Hydra Splatling
Blasters
Brushes
Brellas
Rollers
Chargers
Any with Splash Wall
Any with Squid Beakons
Any with Splashdown
Any with Sting Ray
Other Games I Own
Wii:
Hotwheels: Beat That!
Wii Sports
Mario Kart Wii
Wii Sports Resort
Super Mario Galaxy 2
Skylanders: Spyro's Adventure
Wii U:
New Super Mario Bros. U + New Super Luigi U
Mario Party 10
Super Mario Maker
Paper Mario: Color Splash
Paper Mario (Virtual Console)
Super Metroid (Virtual Console)
Skylanders: GIANTS
Skylanders: Swap Force
Skylanders: Trap Team
Skylanders: Superchargers
Skylanders: Imaginators
Nintendo Switch:
Mario Kart 8 Deluxe
The Legend of Zelda: Breath of the Wild
Splatoon 2
Super Mario Odyssey
Mega Man Legacy Collection (Games 1~6)
Mega Man Legacy Collection 2 (Games 7~10)
Mega Man 11
Super Smash Bros. Ultimate
Super Mario Maker 2
Luigi's Mansion 3
Paper Mario: The Origami King
Future Games:
LEGO Star Wars: The Skywalker Saga
Metroid Prime 4
Zelda: BOTW 2
Splatoon 3
Amiibo
Super Smash Bros. (10)-
Inkling (Use: SSBU)
Ridley (Use: SSBU)
Samus (Use: SSBU)
Mii Swordfighter (Use: SSBU)
Mii Brawler (Use: SSBU)
Mii Gunner (Use: SSBU)
Falco (Use: SSBU)
Mega Man (Use: SSBU)
Ryu (Use: SSBU)
Zero Suit Samus (Use: SSBU)
Splatoon (2)-
Inkling Boy (S1|Blue) (Use: S2)
Inkling Girl (S1|Green) (Use: S2)
Super Mario (2)-
Luigi (Use: SSBU)
Peach (Use: SSBU)
Skylanders Superchargers (2)-
Turbo Charge Donkey Kong (Use: SSBU)
Hammer Slam Bowser (Use: SSBU)
The Legend of Zelda (1)-
Archer Link (Use: SSBU, TLoZ: BOTW)
Super Mario Bros. 30th (1)-
Tags
| | |
| --- | --- |
| 🎂 | This user has his birthday in 70 days. |
| | |
| --- | --- |
| | This user is a fan of Pearl. |
| | |
| --- | --- |
| | This user is a fan of Marie. |