Competitive:The Squid Box
Jump to navigation
Jump to search
Unofficial! This article discusses content that is not part of official Splatoon canon but is part of the community or competitive gaming space.
Splatoon​
The Squid Box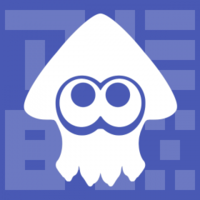 Location
North America
Europe
Captain
Cloudy[1]
Created
Player Changes
The Squid Box was a competitive Splatoon team.
History
During late December 2015, the team merged with Exultance Gaming.
On January 10th, 2016, The Squid Box disbanded.
Members
Cloudy
Hexen
Hope
Inkurious
Key
Luar
MiiMii
Nasz
Soldier
$torm
Tim
Yukumazi
Tournament Placements
Tournament
Date
Place
The Salty Splatoon
August 22nd, 2015
3rd
Booyah Battle
August 30th, 2015
4th
SCL 1
September 6th, 2015
3rd[2]
Calamari Cup
September 19th-20th, 2015
1st[3]
SCL 2
September 20th, 2015

2nd/3rd

[4]
Booyah Battle 2
September 26th-27th, 2015
1st
SCL 3
October 2nd, 2015
2nd[5]
Nintendome Cash Tourney
October 3rd-4th, 2015
2nd
Inkstorm
October 10th-17th, 2015
7th
Messtival!
October 17th, 2015

1st

[6]
SCL 4
October 18th, 2015
1st[7]
Booyah Battle 3
October 24th-25th, 2015
1st
SCL 5
November 1st, 2015
2nd[8]
Booyah Battle 4
November 14th, 2015

1st

Inkstorm 2
November 21st-22nd, 2015
12th[9]
S&F Rainmaker Only
November 28th, 2015
9th[10]
SCL 7
December 13th, 2015
1st
S&F Low Power
December 27th, 2015
4th
SCL Holiday Special
December 30th, 2015
2nd
Inkstorm 3
January 2nd-3rd, 2016

N/A

[11]
References