Competitive:Inkstorm
Jump to navigation
Jump to search
Unofficial! This article discusses content that is not part of official Splatoon canon but is part of the community or competitive gaming space.
Splatoon​
Inkstorm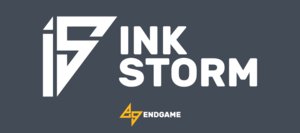 For the Splatoon 2 Special weapon, see Ink Storm.
Inkstorm was a Splatoon online tournament held from October 10th to October 17th, 2015.[1] It featured a total of $720 in prizes. Notably, the tournament had to run on two different weekends to finish the Grand Finals matches due to a server maintenance from Nintendo.[2]
Standings
The standings for the event are as follows:[3]
References