User talk:TheBeast
Jump to navigation
Jump to search
Heyy! Nice to know somebody finally checked out my talk page. Anyway, I'm TheBeast in-game user is Agent 3. So ask me questions here and I'll respond to them as soon as I can!! Also my FC:2943-8250-2037. Be sure to check it out so we can play spoon 2!!TheBeast (talk) 19:32, 15 April 2021 (UTC)
Welcome!
Suggestions?
Tell me suggestions to put in my user page because my mind is blank. Thanks! 𝕋𝕙𝕖𝔹𝕖𝕒𝕤𝕥 (talk) 17:19, 18 April 2021 (UTC)
Minifest
Please create minifest pages in your user space. I have moved your minifest to User:TheBeast/Pictures vs Memories. Thanks! Eminence Chatter 13:09, 27 April 2021 (UTC)
About your minifest
For your minifest, I'll be on team pictures! I don't have my Nintendo Switch with me right now so I'll send you a friend request tommorow.  HazeL(WN) Talk Contribs 
Do you mind if I join pictures too? I'll try to send you my friend request as soon as possible. I can also try to make some artwork if you want. BtByMyDog 17:42, 27 April 2021 (UTC)
Thanks. I'll get it done as soon as possible. BtByMyDog
Winner!
Popsicle Winner Barnsquid!

This Barnsquid is awarded to TheBeast for winning

in ChessMaster's 4th Minifest!
Congrats!:) ChessMaster [TALK] 18:23, 27 April 2021 (UTC)
Renaming files/articles
I saw that you uploaded to of the exact same barnsquid, but with a different title. If you wanted to rename the title, you could just go to the top right and click "More" next to the search bar. Then you can click "Move", and it's pretty self-explanatory from there. dedf1sh07[talk]

18:59, 29 April 2021 (UTC)
Pictures vs. Memories Artwork
Sorry that it took so long. This is the finished product. If you see anything wrong with it, just tell me what it is and I can fix it. :> — Preceding unsigned comment added by BtByMyDog (talk • contribs) 11:56, 30 April 2021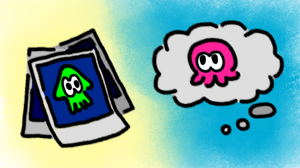 Minifest!
I can't wait to see how this minifest will turn out! I'm joining team pictures, because I have such a bad memory that pictures bring back nostalgia. And because of filters that I can use, too. :) Dynamo
21:14, 4 May 2021 (UTC)
Poll nominations
I noticed that you nominated a poll. Only poll selection committee members can nominate polls, and your nomination has been deleted. However, anyone can suggest a poll using this Google form. Thanks! Eminence Chatter 18:44, 11 May 2021 (UTC)
Minifest.
I'd like to join! I'll be on Team Memories. P.J. GT (talk) 01:59, 16 May 2021 (UTC)