User:SplatFan09
From Inkipedia, the Splatoon wiki

SplatTalk
Friend Code: SW-0925-8505-3112
Welcome!
Welcome, Guest!
You have a few edits and signed up on ... wait you haven't signed up yet?!
Barnsquids!! :)
100 Edits Barnsquid


This Barnsquid was awarded to SplatFan09
on 16:41, 5 September 2020 (UTC) for making 100 mainspace edits on Inkipedia.
Impersonation Barnsquid

This Barnsquid was awarded to SplatFan09 on 9/10/2020
for being impersonated by user SplatFan08.
Haha 😂 I don't need an impersonation barnsquid. But the more the better looking my page is! 🤣🤣🤣 I need to stop.
About Me
Hi!! I'm SplatFan09!! AKA: Audrey AKA: Carbon Master AKA: The Only Person In The World Without Octo Expansion (TuT) AKA Squid Queen AKA Dualie Master AKA Agent 4 AKA I Hate Marie AKA Callie Fan AKA Off The Hook Is Equally Great AKA I Miss Too Much Stuff AKA I Love The Color Magenta AKA Jokes At Bad Times AKA Too Much AKAs XD I'm an Overachiever on Salmon Run, and the rest is in my infobox. (At the bottom.) Scratch account: https://scratch.mit.edu/users/SplatFan09/
Hi again! I'm getting a bigger intrest in Scratch and the game Deltarune but will come back every couple weeks in case I have messages. (Or if I need Splatoon songs)
My Contributions
(there are lots more, just in little edits.)
(on many more websites)
(on inkipedia)
(uhh why are you still here XD)
Infoboxes
| | |
| --- | --- |
| ⌚ | For this user, the time of day is 07:50. |
My Stats​
My Stats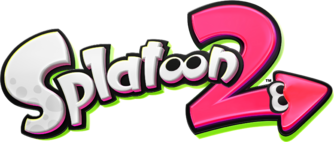 Ralsei
Maybe I should make an alt or move my account to RalseiTheInkling just because of AsrielTheInkling just cuz I'm the biggest Ralsei fan... 😆 lol just kidding never in a million years cuz I'm a girl. (but I'm not lying about being #1 Ralsei fan)
...oR MaYbE i cAn be TEMMIETHEINKLING... hOi!